For Philly's Vietnamese and Cambodian refugees, Trump policies spark memories and mixed reactions
Decades ago thousands of Southeast Asian refugees fled violent conflict and many resettled in Philadelphia, finding home in rowhouses and rebuilding old commercial strips. Then, as now, the American public was not especially welcoming of refugees – the difference today is that the political winds have changed. President Donald Trump's stricter stance on refugees has this earlier generation of Philadelphia's refugees reflecting on their experiences coming to America and today's controversial refugee policies.
Kau Our is very lucky that he made it to Philadelphia. As a young man, he worked as a schoolteacher in his native Cambodia. But the mid-1970s were a bad time to be an educator in that country.
Cambodia had been sucked into the American war in neighboring Vietnam. The famed Ho Chi Minh trail cut through the eastern sections of the neutral nation, bringing supplies and fighters from North Vietnam to the besieged American-allied South Vietnamese regime. The U.S. responded by dropping more bombs on eastern Cambodia than had been used by the Allies in both theaters of World War II, killing hundreds of thousands and destabilizing the nation.
Into the chaos stepped the Khmer Rouge, an extremist group that stitched together bastardized Marxism with a back-to-the-land ideology. They forced almost all the residents out of the cities and made lists of those who would be murderously ejected from their new world, including teachers.
Kau Our managed to survive the rise of the new regime. But it quickly became clear he could not live under the Khmer Rouge. More than 40 years later, Our still must pause to compose himself as he recalls fleeing Cambodia.
"One of my friends was arrested and they kill, they beat him until he die," Our quietly recalls, stopping to weep at the memory. "I told my [wife], I said look – honey, I have to leave you. I cannot stay."
Our fled into the jungle, eventually walking all the way to Thailand. To cross the border, he traversed minefields. The man walking behind him was blown apart.
Then Our lived in the sprawling refugee camps of Thailand for years before being reunited with his family and finally arriving in Philadelphia in 1981.
"The first time I came here, I saw a lot of black people and I say hey, maybe they took me to the wrong place," Our remembers, laughing at his mistake. "I thought of Americans, they're all maybe white, you know? That was my first contact."
Our is one of the hundreds of thousands of Southeast Asians who fled to the United States. Their stories are a reminder that the Iraq War and its destabilizing ripple effects are not the first time that U.S. foreign policy upset the balance of power in a region and sparked a massive refugee crisis.
In the 1970s, as now, resettling refugees on American soil proved very unpopular, with no poll showing even 40 percent of the U.S. population in favor of the idea. (The numbers today are very similar.) Newspaper accounts highlighted fears of communist infiltration, vague worries about disease, and a pervasive belief that refugees would steal jobs from Americans. Doubt was shared on both sides of the aisle in Washington D.C.
But Presidents Gerald Ford and Jimmy Carter made very different decisions than the one the current administration is making. The refugees themselves suffered devastating emotional and economic hardships, but the fears expressed by opponents did not come to pass. It took years, but the newcomers adapted to their new homes and in the process they changed–and often revitalized–their neighborhoods.
Today, President Donald Trump's stricter stance on refugees sparks memories and mixed reactions among Vietnamese and Cambodians who were resettled in Philadelphia decades ago.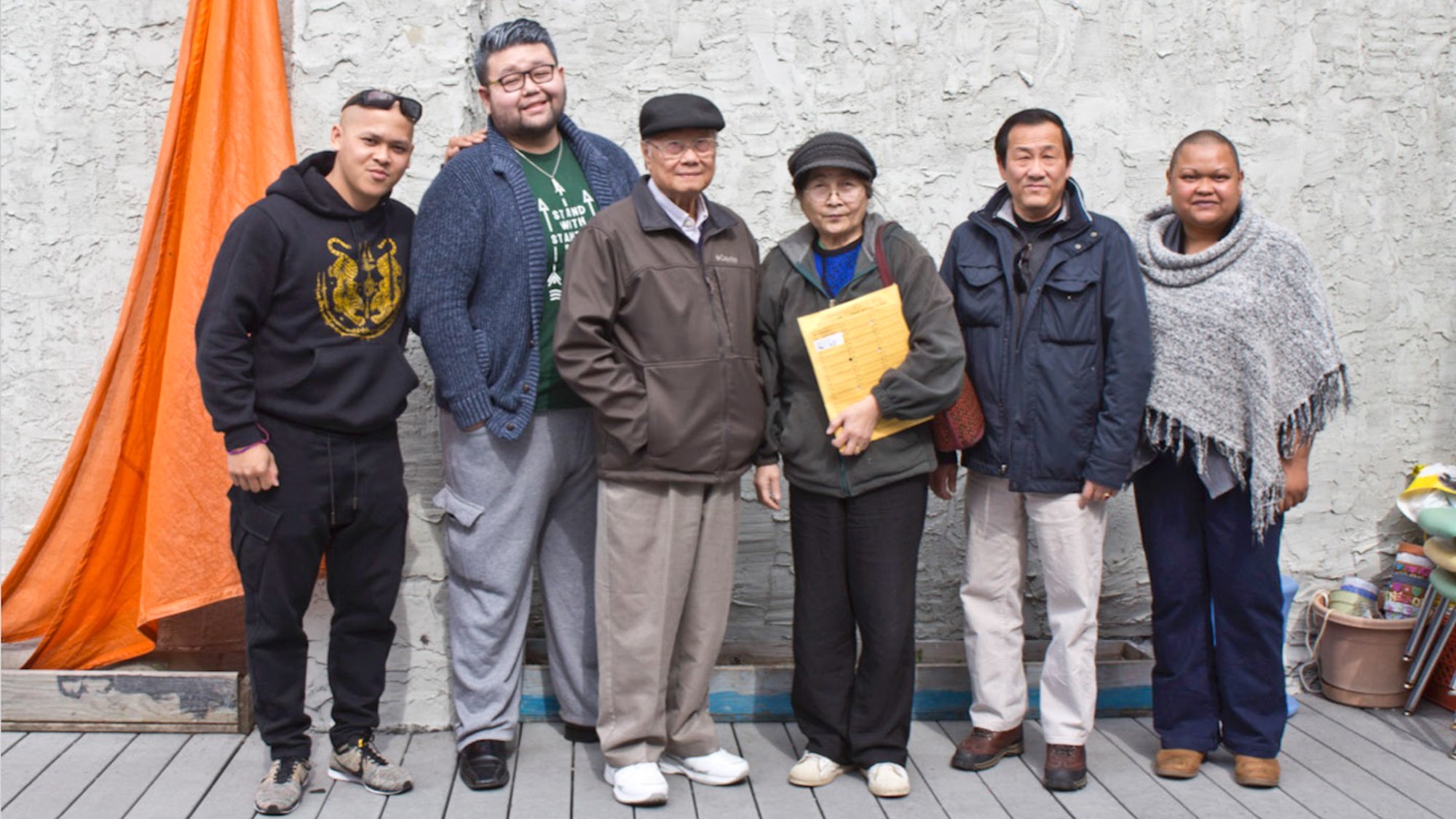 The Big Picture
The comparison between the tragedies in the Middle East and Southeast Asia is not exact, but the parallels are compelling. Both the interventions in Vietnam and Iraq resulted in decade-long wars that destabilized surrounding states. Old hierarchies crumbled, chaos reigned, hundreds of thousands fled. A black-clad extremist group arose amid the disorder, inflicting its bizarre and bloody vision on a nation. New wars followed, spurring fresh waves of refugees.
In both cases, the plight of the refugees could be considered, at least in part, America's responsibility. Nonetheless, then as now, helping those who were fleeing the conflict didn't poll well. In 1975 Gallup reported only 36 percent of respondents supported resettling refugees, while a Harris poll found 37 percent in favor, even though the only people being allowed in were those with close ties to the United States government.
Prominent Democratic and Republican politicians shared the public's skepticism. "I think the Vietnamese are better off in Vietnam," remarked Democratic Senator George McGovern in a 1975 interview with Newsweek.
President Ford ignored the polls and political opposition, allowing in 130,000 people from Southeast Asia in 1975 (the vast majority of them from South Vietnam).
These incoming refugees weren't limited to the traditional immigrant entry points like New York. As the first wave of South Vietnamese refugees arrived, Pennsylvania took in the third largest number of refugees after California and Texas. That's no doubt partly related to the fact that one of the four refugee resettlement staging areas was based near Harrisburg. Philadelphia became a destination because of its thriving non-profit sector and its vast supply of rowhouses that provided cheap housing.
"The logic of refugee resettlement in row house neighborhoods is very strong," says Domenic Vitiello, a professor of city and regional planning at the University of Pennsylvania who studies immigration. "Especially in working class neighborhoods that have affordable housing and access to transit – that presumably implies access to jobs."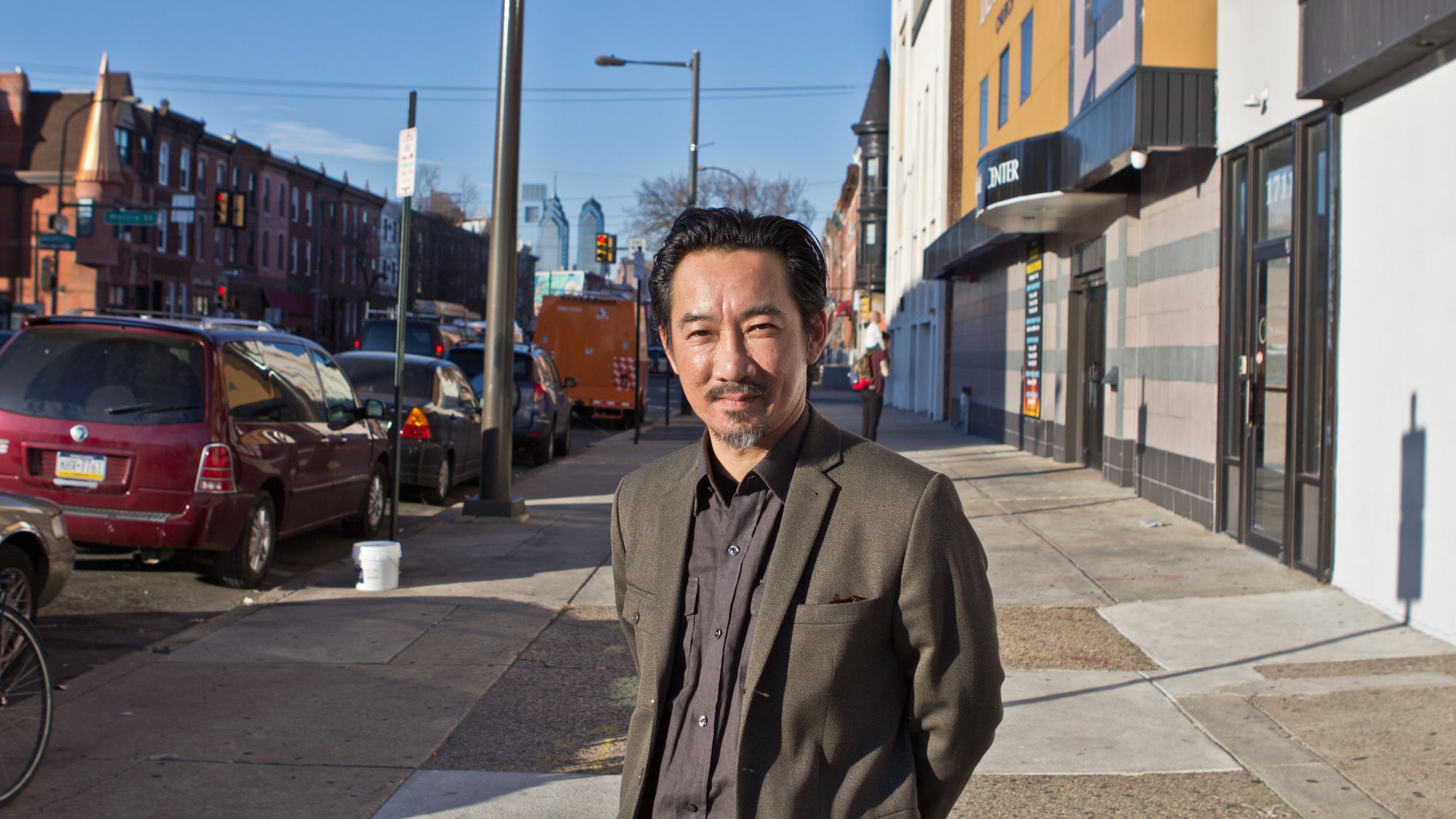 The Streets of Philadelphia
Thoai Nguyen remembers arriving in South Philly in 1975 at the age of nine. Like many of the refugees who fled in the year after Saigon fell, his family had been middle-class urbanites in Vietnam. And like many members of the initial wave, Nguyen's father worked with the U.S. government and received priority in the scramble to evacuate as the Communists inexorably advanced southward.
"As a child, I felt welcomed, but I think that's because we were the only refugee family being resettled in that neighborhood," says Nguyen. "When there is only one of you, you aren't much of a threat. People might see you as a curiosity or an oddity, and they look at you with a sense of generosity."
Many of the new arrivals were relocated in South Philadelphia, the Logan neighborhood in upper North Philadelphia, or in the rowhouse neighborhoods of West Philadelphia. Nguyen's family moved into the rowhouse where he still lives, around the 7th Street business corridor in deep South Philadelphia. Now a densely populated commercial hub of the Asian-American community, in the 1970s it housed working class Jewish merchants. They welcomed Nguyen's family warmly. The owner of American Thrift, at 8th and Wolf streets, opened the store to them and offered anything they needed for free. Other Jewish business owners on 7th Street gave them gifts of merchandise or deep discounts.
Nguyen made friends, both black and white at public school, and quickly adapted to his new life. But he knows the experience was much harder on his father, who went from professional work in Vietnam to blue-collar employment in Philadelphia. Although Nguyen's father had worked for the U.S. government, and was fluent in English (as well as French), but his first job in Philadelphia was as a security guard at Wanamaker's department store.
South Philadelphia resident Chin Dinh, who served as a junior officer in the South Vietnamese Navy, remembers that transition being particularly difficult.
"We were helped to find jobs," remembers Dinh. "I had to do labor work. It was very tough at that time to come from being an officer in the Navy to being a laborer here. But I didn't have skills."
In 1975, as the South Vietnamese cause collapsed, Dinh fled from his base to open sea. But that meant leaving his family behind. Although he arrived in the United States in 1975, he didn't make it to Philadelphia until 1977. His family wasn't able come here until the early 1980s. By that time, he'd been to school for mechanical engineering and got a job at the Navy Yard in South Philadelphia.
"That was so terrible to be away from your family and you don't know when you might see them again," says Dinh. "It was very tough to be alone here."
The Next Wave
The transition wasn't frictionless for anyone. Philadelphia, like much of the United States today, suffered from a declining industrial base, a dearth of well-paid working class jobs, and simmering racial tensions. The resettlement of Southeast Asian refugees marked the first substantial influx of foreign-born residents into the city since the 1920s.
In 1979, President Jimmy Carter doubled the number of refugees the nation would take in annually from war-torn Southeast Asia from 7,000 a month to 14,000. (By contrast, in 2016 the U.S. allowed in 84,995 refugees and only 12,587 from Syia.) The move did not prove politically popular and, again, no polls show support for the move approaching even 40 percent.
These later refugees generally were not middle-class urban dwellers who'd worked with American forces, like Dinh and Nguyen's family. Instead they were from the peasant classes, who comprised the great majority of the Vietnamese population. Or they were Cambodians, who were largely peasants as well because the Khmer Rouge had murdered so many urbanites and professionals. (The Hmong, an indigenous group from the mountains of Laos, were settled in West Philly but they hated it and quickly abandoned the city.) The media dubbed them "boat people" because many fled the region on small or makeshift ships.
The arrival of these more numerous refugees, fewer of whom could speak English, transformed the composition of neighborhoods in a far more extreme fashion.
Nguyen remembers the Jewish merchants closing up shop and moving away during the recession of the late 1970s, which he believes created an attractively cheap site for the resettlement of the later refugees from Vietnam, Laos, and Cambodia.
"Almost immediately you can feel the tension," remembers Nguyen. "First there was only my family there, but now you have hundreds of families changing the demographic makeup of the neighborhood overnight."
The friends he made in school—Americans of Irish, Italian, African, and Polish ancestry—reacted fiercely against the new arrivals. But they did not count Nguyen among the interlopers. After all, they'd grown up with him.
"My friends would refer to new refugees as chinks or gooks in front of me," said Nguyen. "They saw me as one of them, not one of the [new refugees]. I had to say, guys, those people are me. If they are chinks, I'm a chink in your eyes."
It's in this period when Kau Our, the teacher who fled the Khmer Rouge, arrived in Philadelphia. Unlike many of the later arrivals, who largely had agricultural experience, Our's professional skills could be more easily translated in his new home. After working for a series of non-profits, he got a job with the City of Philadelphia as a liaison between the new arrivals and municipal institutions.
Our still has articles clipped from the Philadelphia Inquirer, the paper brown and flaking, about his efforts to negotiate the Cambodian community's new surroundings. Many of the articles are grim. "Shooting Shows Neighborhood Racial Discord" one 1988 headline blares. "Out of Cambodia, Newcomers Confront Cruel Reception Here," reads another from 1986.
An article from 1990 quotes one native-born American's take on the new arrivals: "I despise them, I despise them all. They ruined 7th Street. They ruined America. They're going to take over South Philadelphia."
But today, 27 years later, the Southeast Asian refugees are no longer such an alien presence. The Cambodian community built Buddhist temples in many rowhouse neighborhoods, while the mass at Saint Thomas Aquinas is read in Vietnamese as well as Indonesian, Spanish and English. The 7th Street business corridor now hosts Southeast Asian businesses, including a restaurant with the unsubtle but sweet name: "I Heart Cambodia."
It would be a decade after Our's arrival before immigrants from other nations started substantially diversifying Philadelphia's racial demographics beyond the white, black, and Puerto Rican populations that defined the post-World War II city. Eventually new Asian, Hispanic, and African populations would reverse the city's long-term population decline. In many ways, the Southeast Asian refugees marked the beginning of that transformation.
Now the nation faces another large influx of refugees from nations destabilized by a protracted and border-defying American war. Even before President Trump took office, relatively few of those fleeing the Middle East ended up in Philadelphia. (Many of those refugees who did are from Iraq.) Refugees from Southeast Asia still trickle into the city, although these days they are more likely to come from Burma.
Just like other Americans, the former refugees from Southeast Asia have complicated and contradictory opinions on the current refugee situation and President Trump's notion of "extreme vetting." Cambodians were more likely to express total solidarity, while the Vietnamese –especially those who served in the southern military—were more likely to argue the government needed to screen refugees in a way that wasn't necessary in the 1970s.
"I think in my own opinion, we just need to vet people more carefully, that's all," says Dinh, the former South Vietnamese naval officer. "A lot of refugees are good people – not all of them are terrorists. Maybe just a few, but we need to vet them to make sure we accept the good people."
But Nguyen, who is now the CEO of the Southeast Asian Mutual Assistance Association Coalition, says many of his constituents of all national or ethnic backgrounds are spooked by the Trump administration's "extreme vetting" proposals.
"I can't compare it to anything I've experienced personally or in my family's experience," says Nguyen. "Although the government is targeting undocumented Mexicans and Muslims, there is a sense that – though they are not exactly like us – [President Trump] is talking about us, too."
WHYY is your source for fact-based, in-depth journalism and information. As a nonprofit organization, we rely on financial support from readers like you. Please give today.