For Philadelphia music fans, the October Revolution begins tonight
Listen
3:51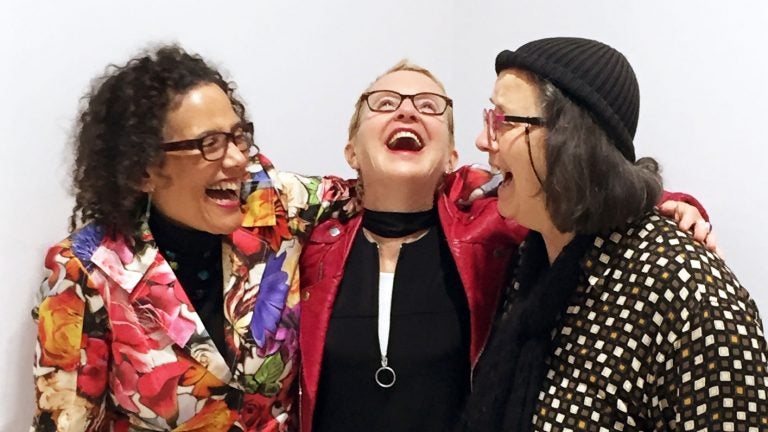 It's the second time around for the October Revolution, a festival of jazz and contemporary music. This year's lineup will look forward, with new and established musicians. With three tribute concerts, it also will give a nod to iconic figures of the past.
Bobby Zankel's Warriors of the Wonderful Sound, stalwarts of the Philly jazz scene, will play the music of pianist Muhal Richard Abrams, who passed away last year.
Two other events center around artists with Philadelphia ties. Pianist Brian Marsalla, with bassist Christian McBride and drummer Anwar Marshall, will play the music of Hasaan Ibn Ali, who influenced many Philly jazz artists. The Ashram Experience will present the devotional music of Alice Coltrane.
For many jazz fans, Coltrane's claim to fame lay with her work as a pianist with her husband, saxophonist John Coltrane. Prior to his death in 1967, the couple had begun expressing a new spirituality in their music.
"Some of the snarkier comments have been, 'Oh, she ruined John Coltrane with that spiritual stuff,' " said Anthony Elms, chief curator at Penn's Institute of Contemporary Art. A current exhibit, "Give It or Leave It" by filmmaker Cauleen Smith, includes an homage to Alice Coltrane. "She gets swathed with a sort of Yoko Ono kind of brush, but they were developing a spiritual interest together."
Alice Coltrane retreated from the jazz world both musically and physically, founding an ashram and writing devotional music. Her daughter, Michelle, is part of a group of singers who will perform chants they learned from her mother over the years.
There's an expansive feel to the music being presented in the October Revolution, with a wide range of instrumentation — besides saxophones, trumpets and other classic jazz instruments, there's also cellist Tomeka Reid, who will play in both trio and quartet settings, and a performance on Christ Church's pipe organ by John Zorn.
That broader instrumental palette has increased the number of women in the festival lineup.  Female players traditionally have gravitated to flute, strings, and harp, which didn't figure heavily in the classic jazz repertoire.
Flutist Nicole Mitchell will perform on Saturday with her Tiger Trio along with pianist Myra Melford and bassist Joëlle Léandre. She recalls how, early in her career, her choice of instrument limited her opportunities.
"There wasn't a great interest in hiring a flute player as a sideperson," said Mitchell. "Being a woman and also playing the flute made it challenging for me to start out like a lot of people start out, by being a side person in other peoples' groups. So I was compelled to start my own groups, to hear my music and to have enough opportunities to play."
Mark Christman, director of Ars Nova Workshop, which is presenting the festival with FringeArts, said the event aims to break through musical boundaries.
"In today's world, terms like jazz and classical are very limiting," he said. "The artists we present go well beyond these definitions, with lots of innovative ideas and visionary thinking on the stage."
Mitchell agreed it's a good time for new sounds in music.
"I'm really amazed and happy to see a lot of mainstream musicians interested in experimentalism, being curious about artists like Muhal Richard Abrams, and trying out things that weren't happening 10 or 20 years ago," she said.
Terell Stafford, who heads Temple University's jazz studies program, believes there's an audience for new work.
"I think the listener's palate is expanding and that's because of great musicians putting the music out there," he said. "And that attracts everyone."
The October Revolution of Jazz and Contemporary Music starts Friday and runs through Sunday at FringeArts and other locations.
WHYY is your source for fact-based, in-depth journalism and information. As a nonprofit organization, we rely on financial support from readers like you. Please give today.