Shattering records and stereotypes, first-generation college students share their fears and struggles as they leave Philly
"We're setting a new tone for our family to come in the future." Bodine High School students examine what it's like being first-generation college students.
Listen
3:18
While some college-bound students are concerned about what clothes they plan to wear on the first day of class or what items to bring to decorate their dorm rooms, Khyya Ford, Liana Castro-Torres, and Alexianie Negron are discussing more pressing issues.
The three first-generation college students are more concerned with things like code-switching, being accepted, and wondering if graduating at the top of their William Bodine High School Class for International Studies is enough.
For Castro-Torres, the question is complicated: "What if we go down there and they don't like how we talk or how we act?"
Castro-Torres worries despite being named a Gates Finalist and earning a 4.42 GPA and the Full International Baccalaureate Diploma while at Bodine, it might not be enough.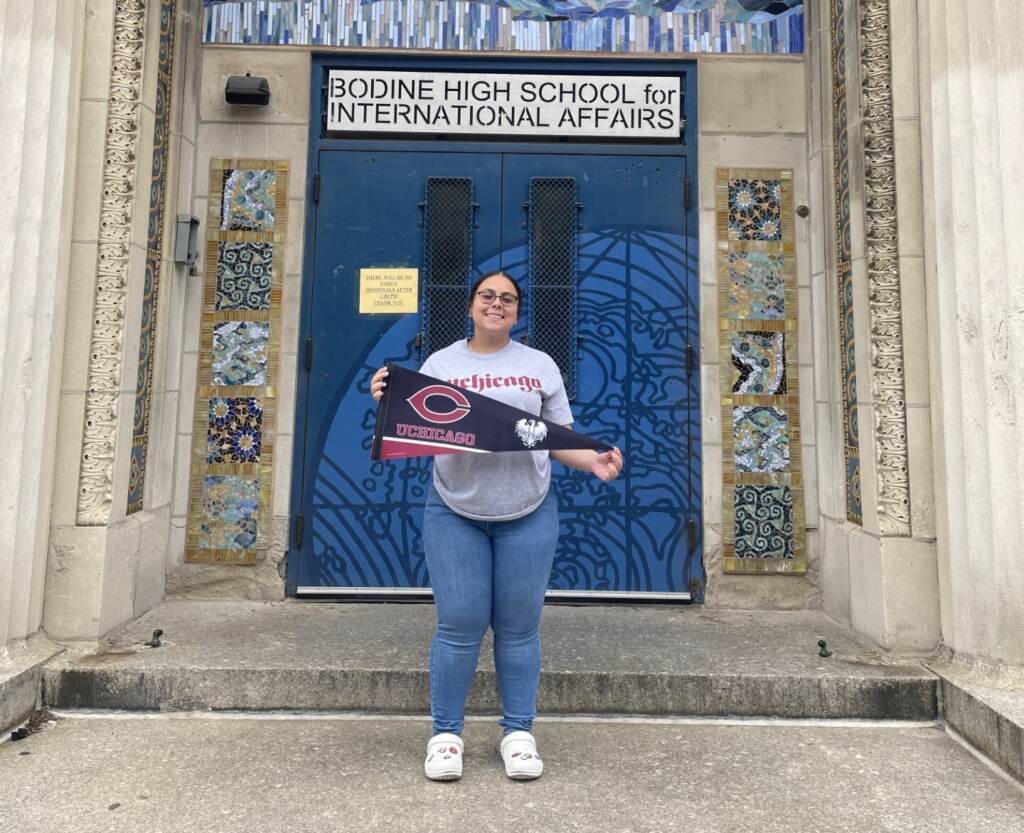 The incoming freshman at the University of Chicago is nervous that she won't fit in.
"I'm pretty nervous," she said. "Growing up and being raised in Philadelphia is a whole different experience, so it's like do we have to code switch the entire time that we're there? I was like, are they going to accept us for who we are, or do I have to pretend to be someone we're not?"
Castro-Torres seems confident but nervous.
"I don't want to do that," she giggled as she nervously raised the issue the other girls had also asked at one point in their lives.
Am I enough?
Negron is also a Gates Finalist and graduated with a 4.39 GPA. She says her biggest fear is not schoolwork but being accepted when she starts Stanford in the fall.
"I was curious how people would respond because of my personality and because of where I come from," she said.
Both Castro-Torres and Negron admit their parents never attended college, and both had a father who was incarcerated at some point during their lifetime.
Castro-Torres says her family moved here from Puerto Rico and her father never finished high school.
For them, growing up and succeeding in school was about not becoming a statistic.
Negron says she realized early on, that education was a way out. "A lot of my family never made it to where I'm at right now, and it's been a repeated cycle. Me pushing myself and making it to where I am now and still moving forward, it's setting a new tone and inspiring others to move in the same path."
For Ford, it's also about proving herself. She played varsity softball at Bodine and graduated with a 4.19 GPA.
Despite her athletic and scholastic achievements, she's also worried about being able to compete academically as she attends Swarthmore College.
"Many people come from different educational levels and have different access to education, I'm worried that I'm already behind and college hasn't even started yet," Ford said.
The academic competition for college students can be grueling and competitive.
Ford says she believes it's even more difficult when you're going against other students who had more resources available to them in high school. She shared her concerns about learning with students who graduated from higher-performing schools from around the world.
"Not that Bodine didn't prepare me, but as a Philadelphia school system, I think it's very behind education-wise," Ford said.
But their story is similar to hundreds involving students like them.
Students question whether a society that encourages young hopefuls to attend top-tier higher education institutions, but has low expectations that the impoverished students really belong, will be able to provide the necessary funding and resources needed for them to succeed.
"I think different states have provided different opportunities and different resources for students, so I'm afraid that my best is somebody's worst," says Ford.
Despite their concerns, the three seniors have exceeded what was expected of them, and have overcome obstacles both at home and at school to graduate at the top of their class.
But they're not alone.
The school district says fellow Bodine graduate Estrellita Ramirez-Arboleda had a 4.33 GPA and will attend Haverford College in the fall, and Kaila Randolph-Mitchell was accepted to New York University and earned a 4.37 GPA.
It's the first time in the school's history this many graduates have received scholarships to universities with low college acceptance rates.
All five girls received academic scholarships that will cover the entire cost of their college expenses. The Black and Hispanic students will all be first-generation college students.
According to the School District of Philadelphia, 46% of students at Bodine are Black/African American, 22% Latino, 15% Asian, 10% white, and 7% are multiracial. All students qualify as economically disadvantaged.
With the recent school funding lawsuit decision, the state plans to provide funds to improve Philadelphia public schools in the future.
Many local lawmakers and school advocacy groups have argued that schools are underfunded, in need of repair, and require more resources and additional staff among other issues.
This is why Bodine principal Rich Mitchell says he looks forward to seeing how the new school funding will be spent to help to provide the resources they need to produce even more success stories like these.
"Even more support in general. I think about the funding case and seeing what that will bring," said Mitchell.
Mitchell says he will continue to work hard to make it easier for students to succeed while at his school, even if that means both he and staff will continue to step into various roles.
His goal is to create an environment that makes students feel supported.
"My main goal is to be at the door in the morning, to be around at the lunches, to be at dismissal every day. I think just being just as present as possible," he said.
But as Ford points out, the school has had some challenges. There are roughly 500 students who share two counselors. They say they do not have an assistant principal and are housed in an old elementary school building without air conditioning in the common areas.
Accustomed to overcoming obstacles, Castro-Torres says better funding will help more students like them achieve more success.
But until then, despite their fears and worries, she knows they will proudly represent their family, community, and Bodine.
"We were a minority-based school, so we see minorities all around us. But we had the teachers and the support groups that made us believe beyond the standards or beyond the percentages or the quotas," she said. "So yes, we are minorities but, in this school, we know that minorities are powerful and we can go beyond the quotas and the statistics."
All girls agreed that being the first to go to college is their parents' dream come true.   And though they are the first generation, they won't be the last.
"It's been a repeated cycle of me pushing myself and making it to where I am now and still moving forward. It's setting a new tone and also inspiring them to try to move in the same path," said Negron.
Castro-Torres agreed.
"Having people in our lives that never had experience with these things, having us experience these things now, they're beyond proud. They're like, 'If I could've done that for myself, I wish that for my kids,' and we've done that. We're making their wish come true," she said.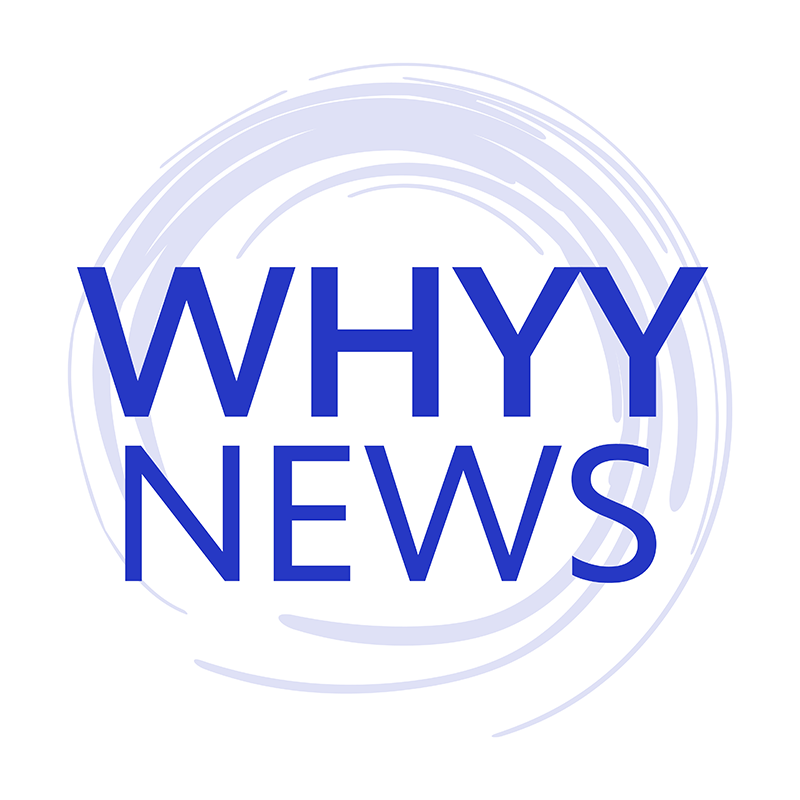 Get daily updates from WHYY News!
WHYY is your source for fact-based, in-depth journalism and information. As a nonprofit organization, we rely on financial support from readers like you. Please give today.