First families move into newly rehabbed homes in North Philly
The homes are part of an agreement the Philadelphia Housing Authority reached last October with members of a homeless encampment.
Christmas came a few days early for Paul Nowell.
On Tuesday, after a year of bouncing between the homes of family and friends, he finally got one to call his own.
"It's a blessing," said Nowell, his two-year-old son Noah in his arms. "You pray, and God, he hears your prayers."
The two-bedroom house in Strawberry Mansion is one of seven vacants the Philadelphia Housing Authority rehabilitated on the 2900 block of Westmont Street under an agreement it reached last October with members of a homeless encampment that occupied a vacant lot in nearby Sharswood, including Nowell.
The encampment, known as Camp Teddy, formed to protest the authority and its treatment of the city's homeless. It disbanded after PHA agreed to transfer more than 30 of its properties to the Philadelphia Community Land Trust, a new organization launched by encampment leader Jennifer Bennetch to restore vacant government-owned houses that were previously considered uninhabitable.
The agreement enabled PHA to move forward with the construction of a new shopping center, part of the agency's sweeping plan to transform Sharswood.
"The results you see today show that adults with good intentions can work things out," PHA president Kelvin Jeremiah said Tuesday during a ribbon-cutting ceremony feet from Nowell's new home, one of two that will be moved into this week.
PHA acquired a total of nine homes on Westmont in the late 1960s and early 1970s, at a time when middle-class white families were leaving Philadelphia for the suburbs and manufacturers were beginning to move overseas.
They've sat vacant since the 1990s and 2000s, in part because PHA lacked the capital to invest in them, said Jeremiah.
It's why they all needed serious work, including new retaining walls, new roofs, and new windows. With donated labor from the Philadelphia Building and Construction Trades Council, each property cost PHA roughly $150,000 to renovate.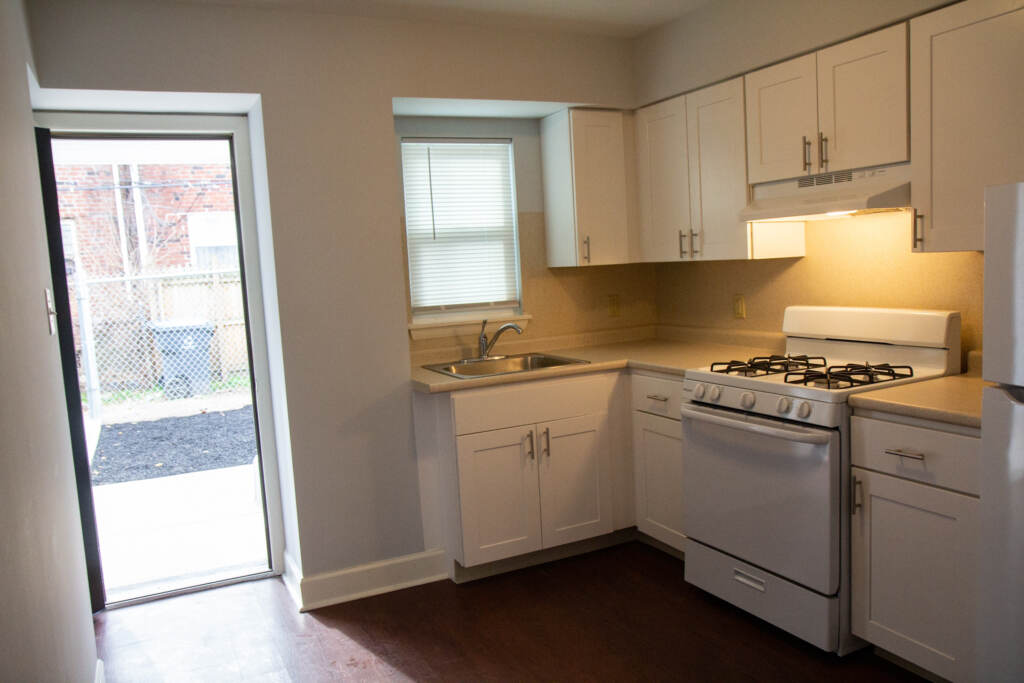 "It's a win for us to get these units rehabbed. It's a win for them to get some of their clients into a permanent housing situation," said Jeremiah, referring to the community land trust.
Ruth Birchett, a member of the land trust and founder of Heritage Community Development Corporation, agreed.
"This is no small thing that you all have done in shoring up a block that was destitute," said Birchett. "This is God's work that you're doing."
The community land trust is poised to take ownership of another 27 vacant houses, including the remaining PHA properties on Westmont. The group must line up funding and property insurance and secure rental licenses, among other things, before the housing authority turns over the keys, said Jeremiah.
Under the agreement with PHA, the land trust will have a maximum of three years to rehab each property once it secures ownership.
"We don't want to transfer property and have them sit there for the next decade not being occupied. And so we have in place a process that ensures that they will put in the time necessary to conduct their rehab and to have these properties reoccupied for affordable housing purposes," said Jeremiah.
The city is still working towards fulfilling the agreement it brokered last October with a separate homeless encampment that sprung up along the Benjamin Franklin Parkway last summer, around the same time as Camp Teddy, and persisted for more than three months.
That work includes coordinating with PHA and encampment leaders to identify and transfer 50 vacant properties to the land trust. To date, that hasn't happened, though other provisions have been satisfied.
Liz Hersh, who directs the city's Office of Homeless Services, said more than 200 unsheltered older adults now have long-term housing after taking advantage of the city's COVID prevention spaces, created to provide protective housing for people at the highest risk for serious illness if they contracted the virus.
"We kept our promise," said Hersh. "Those people were never returned to congregate sites or to unsheltered homelessness."
As part of the agreement, the city also created a new rapid re-housing program dubbed Street to Home. The pilot provides rental assistance to unsheltered people for up to two years while they get their feet under them. After that, they are responsible for paying full rent.
Since launching, the program has more than doubled the number of total slots from 50 to 105, said Hersh. To date, about 25 people have gone through the program.
Another 30 to 50 people will eventually live in one of two tiny-house villages planned for West and Northeast Philadelphia. Both projects have designs and development plans, but fundraising is still underway, with upwards of $2 million needed to construct both villages, said Hersh.
She predicted the projects will be completed in the next three years.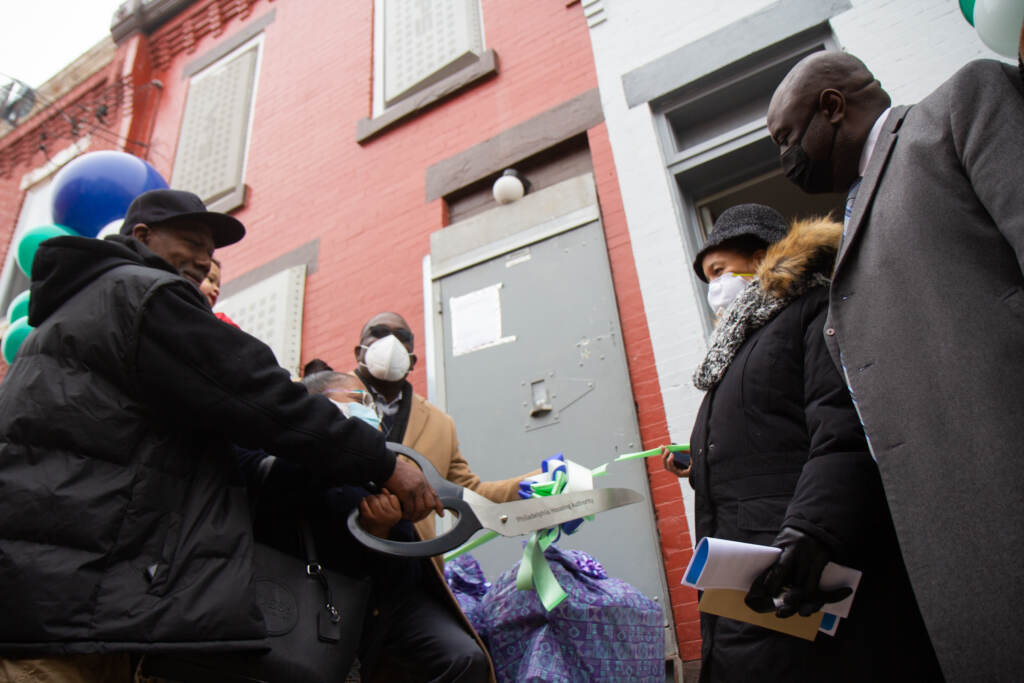 "Everybody needs a place to live. And I think one of the graces of the encampment was that it really brought to light the crisis and the suffering of so many people, especially people of color, because they don't have any place to live. And I'm really grateful for that," said Hersh.

WHYY is one of over 20 news organizations producing Broke in Philly, a collaborative reporting project on solutions to poverty and the city's push towards economic justice. Follow us at @BrokeInPhilly.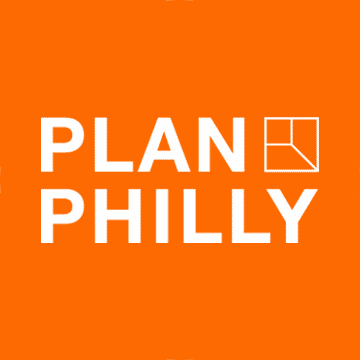 WHYY is your source for fact-based, in-depth journalism and information. As a nonprofit organization, we rely on financial support from readers like you. Please give today.