Fire at Philadelphia Councilwoman's former home suspicious
Listen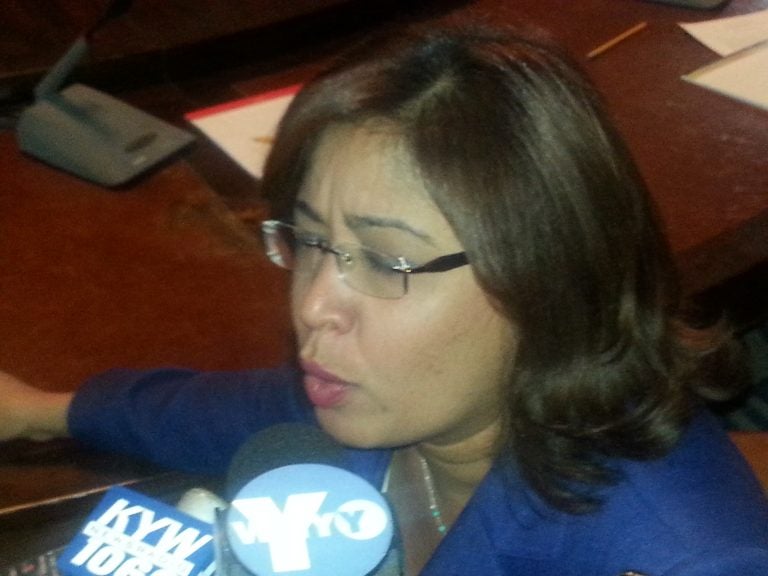 An investigation is underway into a suspicious fire in the former home of a Philadelphia City Councilwoman.
The property in the 2000 block of North Hancock street is owned by City Councilwoman Maria Quinones-Sanchez. She and her husband do not live there but she says she was notified that there was an early morning blaze at the property.
"Apparently about 5:30 there was a call for a fire at my house," she said. "Fortunately we have not been living there for quite a few months so the house was vacant and nobody was hurt."
Quinones-Sanchez says it's a very traumatic event.
"Right now I'm more concerned about my family and the mental impact on my son and the disruption that it has caused for my good friends on the block."
The councilwoman says she will await an investigation to see if the fire was deliberately set. She's also not sure if anything was taken and the fire was used to cover the theft.
The Bureau of Alcohol, Tobacco and Firearms is on scene trying to determine if it is arson.
WHYY is your source for fact-based, in-depth journalism and information. As a nonprofit organization, we rely on financial support from readers like you. Please give today.