Financial Perspectives: Financial planning as a Mother's Day gift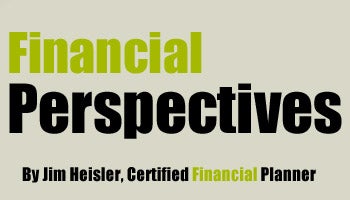 Mother's Day is fast approaching and what do you plan to do for your wife or mother? Can I suggest something unconventional? Put a plan in place to help fund your retirement, educate your kids and take care of your family in the event of your premature death.
"Failure to plan is planning to fail," as coined by Benjamin Franklin, is a phrase that we all need to take to heart.
Time passes quickly, and unfortunately, too many people are not taking the steps they should to provide for their future. It is never too late to plan and is certainly better the longer lead time you have. You can even help your parents plan too, especially to protect your mother, in the event of your father's death (assuming he was the breadwinner, as is the case among most in that generation). There are a few basic steps that we will review below.
First, put together a budget of your income and expenses. Analyze your expenses to see where you are spending your money. This will be an eye-opening experience. After you go through this, set a budget for yourself and stick to it. I have discussed using sites like Mint.com to help with this type of analysis in a prior column.
Next, figure out what your short, intermediate and long-term goals are. What do you need to plan for (retirement, paying for college, long-term care for parents)? Try to estimate what you need to fund these goals (i.e., $1.5 million for retirement, $150,000 to educate your kids, etc.). If you have not already done so, set up automatic savings plans for these goals. If you have a 401k at work, this is a type of automatic investment account. Similarly, you can set up 529 plans for your kids, which can also be set up as automatic investment plans. Once you figure out how much you can save toward these goals, be sure to include these outflows in your budget.
Next, you have to figure out how to protect your wife and children in the event of your premature death. We hear stories all the time about a young person contracting a terminal illness or someone dying suddenly of a heart attack or stroke. To be honest, this is the easiest thing that you can do for your family. There are different types of life insurance, but they are most commonly referred to as permanent and term. Permanent coverage is available for life, while term is available for the term selected (10, 20, 30 years, etc.). Term coverage tends to be least expensive, which allows you to purchase the most for your dollar. It is probably best to work with a professional to figure out how much coverage you should purchase and the associated term. In some cases it may make sense to purchase more than one policy with staggered maturities.
Finally, these steps may not ensure that achieve all your goals, but they will point you in the right direction. Most importantly, by covering the last step first you will make sure your family is protected. There is a certain piece of mind that comes with that.
Good luck!
Jim Heisler is a Certified Financial Planner with Family Wealth Services in Holmesburg. You can read all his Financial Perspective columns here.
The views expressed are not necessarily those of Cambridge and should not be construed as an offer to buy or sell any security. These situations are hypothetical in nature and do not represent a specific client. Jim Heisler, CFP®, CDFA™, CASL™ Family Wealth Services, LLC