Ferry crew, Coast Guard rescue 4 from sinking boat off N.J.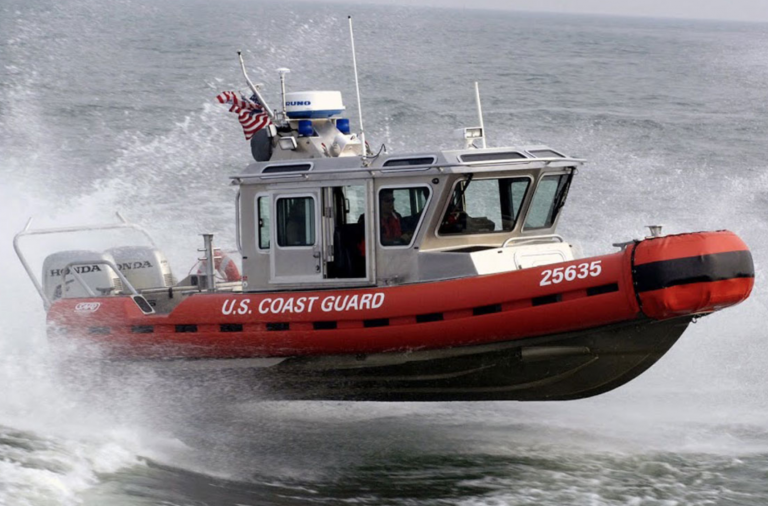 U.S. Coast Guard officials say a commercial ferry helped rescue four people from a sinking boat off the New Jersey coast.
A mayday call went out just before 4 p.m. Saturday from a 21-foot pleasure boat that was taking on water near Sandy Hook Bay.
The Coast Guard launched boats from its Sandy Hook and New York stations.
The Coast Guard says a Seastreak ferry arrived first in less than five minutes, and crew members helped the four people onto the ferry.
Seastreak passenger Pete Jones tweeted that in his 13 years riding the ferry, it was the "first time stopping for [a] boat sinking."
Distressed boat. https://t.co/sYbDh83wet

— Pete Jones (@pjones4) November 17, 2018
Coast Guard crew members arrived a few minutes later and transferred the four people to their rescue boat before the distressed vessel capsized.
All four people were wearing life jackets, and no injuries were reported.
The sunken boat has been marked for navigational safety until the owner can arrange salvage operations for the boat, according to the Coast Guard. Authorities didn't say what caused the incident.
"The number one cause of boating fatalities is drowning, most often by sudden, unexpected entry into the water," the Coast Guard said in a statement. "Wearing a life jacket increases the chances of surviving a boating accident."
---
The Associated Press contributed to this report.