Feds fighting lawsuit over detention of Sierra Leone refugee in York County Prison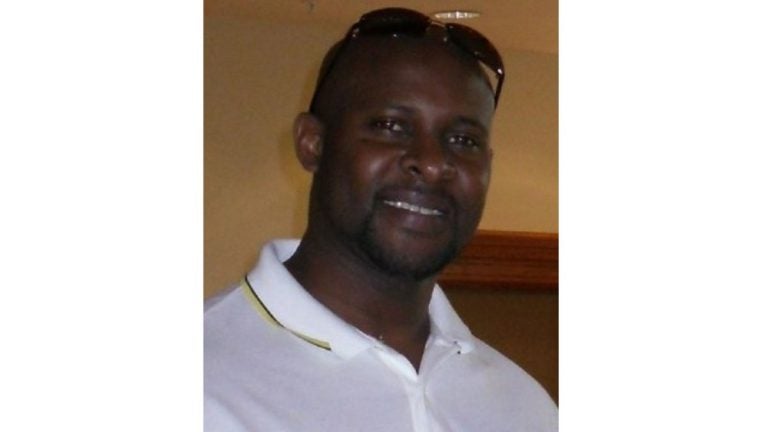 The ACLU of Pennsylvania is suing the federal government over the allegedly illegal detention of Mamadu Balde, a Sierra Leonean man who's lived in the U.S. for nearly two decades.
But the Department of Homeland Security and Immigration & Customs Enforcement say recent developments have changed their view of the case, and justify Balde's incarceration.
Balde, now 44, arrived in the U.S. in the late '90s after fleeing the civil war in Sierra Leone. He was denied asylum because he arrived to the U.S. on a fake passport and was suspected of lying about his travel dates, his lawyers say.
Balde's spent an estimated $20,000 in the years since on appeals and attempts at legal status through other avenues. Nothing has worked, even after marrying a U.S. citizen in 2012.
But the feds haven't been able to deport him because Sierra Leone won't let him return.
"During the civil war, a lot of documents were destroyed," says Vic Walczak, the ACLU lawyer handling the case. "They don't have a record of Mr. Balde being a citizen there. And so they've said, 'We're not going to take him back.'"
Balde had been subject to a release order since 2011 that required regular check-ins (about twice per year) with ICE. The U.S. government meanwhile continued to try to deport him to Sierra Leone as recently as 2015, according to the lawsuit.
(His attorney Ashley Lively notes that Balde and his wife have said some good could come from his deportation because he might be successful in finally gaining legal status from Sierra Leone versus the United States).
This year, Balde's case was transferred to a new ICE agent and meetings have been required more frequently than in the past, according to court filings.
Then, he was detained by ICE shortly after a June 23 appointment with an agent, who'd warned Balde that more deportation attempts were coming — just not so soon, according to court documents.
Balde has been held in York County Prison since then — illegally, the ACLU argues, because the law prevents ICE from holding someone if there's no chance they'll be deported.
"The U.S. Supreme Court in 2001 said, if the country won't take them, you can't continue to hold these people indefinitely," Walczak says. "If they're not deportable, you've got to release them unless you can show that this person is super dangerous and really can't be walking the streets, and that's certainly not the case with Mr. Balde."
In court documents filed this week, the feds say they brought Balde in again because they can prove past deportation attempts failed because he lied and provided false information to avoid being sent back to Sierra Leone as recently as his June 23 encounter with ICE.
They also say that Sierra Leone has become more liberal about taking back deportees since it last refused Balde — although the nation is one of four rumored to face visa restrictions for consistently rejecting U.S. deportation attempts.
ICE had been focusing on deporting undocumented immigrants with criminal histories since 2010 (although this analysis shows that when all agencies are considered, most people deported during the Obama administration weren't criminals). Then earlier this year, ICE expanded its focus and started picking up people regardless of their background and who formerly weren't a priority, following a change in guidelines.
What's different about Balde's case is his incarceration after a history of failed deportation attempts, according to Lively and Walczak.
Balde was living in Charleston, W.V., at the time of his arrest and working as an Uber driver.
Lively, who's based in Pittsburgh, has been working with Balde since early 2017 and reached out to the ACLU upon his arrest in June.
His wife was unreachable. Asked for her contact information, ACLU spokesman Andy Hoover says she "doesn't like to talk to reporters."