February 22: Alan Greenberger speaks | New SEPTA schedules | TrumpStreet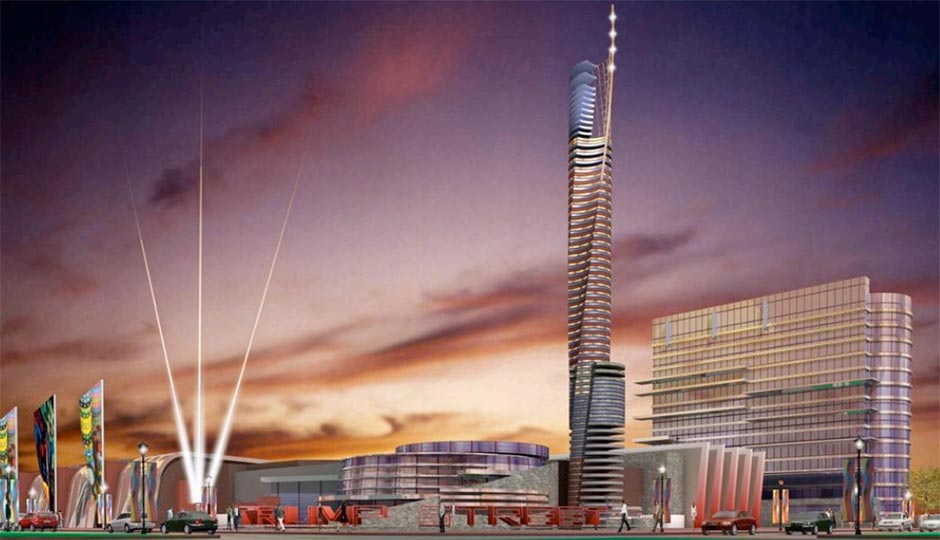 Former Deputy Mayor Alan Greenberger, now a Fellow at Drexel, reflects on his tenure in the Nutter administration and the state of Philly planning in an interview with Melissa Romero at Curbed. "I sometimes wonder with some development projects around town whether I should have injected myself into more architectural critique," he said, "As an architect, I really felt strongly about that, but that's not my job. My job was to protect public realm. I wasn't there to be someone's architect."
New SEPTA schedules rolled out this weekend, writes Emily Babay. Check the changes to see how routes near you will be affected.
Inga Saffron checks in on the status of Pulse, Janet Echelman's public art piece commissioned for Dilworth Park in 2009, which would "use colored light and mist to trace the path of the subways as they rumbled under the park's surface." Eighteen months after the opening of Dilworth Park, the project is only half finished due to incomplete fundraising. (From the archives: Check out Christine Fisher's story about Echelman's design from 2014.)
Dan McQuade looks back 10 years to the time Donald Trump testified in person before the Pennsylvania Gaming Control Board to pitch a Philly casino called TrumpStreet, featuring a Boyz II Men-themed Boyz Bar, and a Mummers Buffet.
Ford Motor Company is working with Chicago design firm Ideo to strategize for a future with less personal car ownership, writes David Gelles. "[B]y trying to understand the hearts and minds of commuters who rely on buses, subways and their own feet, Ford hopes to at least be relevant in a more complex future, perhaps one with fewer cars."
Amanda Kolson Hurley interviews segregation expert Myron Orfield from UMN's Institute for Metropolitan Opportunity on some troubling recent trends toward resegregation of suburbs. In his 2010 talk at Building One PA's first conference in Lancaster, Orfield said Pennsylvania has some of the worst segregation he's seen outside the South, enabled by a heavily fragmented system of local tax bases and land use planning.