Fabric recycler FABSCRAP wants to make Philly designers greener
The fashion and apparel supply chain is among the top emitters of greenhouse gases globally. In 2018, 11.3 million tons of textile waste ended up in U.S. landfills.
Designer fabric waste can now be added to the list of things recycled in Philadelphia.
FABSCRAP, a nonprofit based in Brooklyn, has opened its second location in South Philadelphia's BOK Building. The group works with fashion, interior design, and entertainment companies to redirect fabric waste from the design process and give it a second life.
"The same way that a company would pay for trash pickup or paper recycling, we're just the textile version of that," said Jessica Schreiber, founder and CEO.
The fashion and apparel supply chain is among the top emitters of greenhouse gases globally, according to a report by the World Economic Forum. In 2018, 11.3 million tons of textile waste ended up in U.S. landfills, according to the Environmental Protection Agency.
FABSCRAP hopes to make a dent in these environmental impacts by working directly with manufacturers.
While reusing or making waste into something else, called upcycling, has environmental benefits, Schreiber said their goal is also to show companies the cost of their actions, and hopefully, reduce waste overall.
"The general public didn't make this waste … We wanted the industry involved in funding the solution," she said.
The organization partners with over 600 companies to divert waste from their design processes. While much clothing and textile manufacturing happens overseas, Schreiber said an estimated 12% of waste occurs domestically during the design process.
The Philadelphia location opened in partnership with URBN — the umbrella company for Urban Outfitters, Free People, and Anthropologie — and Nordstrom. FABSCRAP already has five clients in Philadelphia, and the new location will open up relationships with companies in New Jersey and Baltimore, said Schreiber. Philly also made sense because "we'd already been working with a lot of the schools and other fashion and sustainability orgs in the city," she said.
The different sides of the nonprofit's model are all visible in their new space, which is itself reused. The BOK Building used to be a vocational high school, and the FABSCRAP space is on the sixth floor in the former cafeteria.
Barrels full of fabric bolts and shelves of large cuts of fabric line the area where members of the public can buy fabric saved from the landfill. There are also rows of small tables, where volunteers sort through bags of donated fabric and, in exchange, can take salvaged textiles home with them. Garments that were produced as a part of the design process hang on racks, also available for purchase. On the other side of the open space are giant cardboard boxes filled with black trash bags of fabric.
Getting unused fabric from designers is just the first step. Sorting and finding a new use for it requires work and relationships.
The waste FABSCRAP receives from clients ranges from full bolts of cloth, to leather hides, to small scraps of sample fabric. About 60% is usable, and the other 40% gets shredded into a product called "shoddy." This substance, which resembles fabric confetti, can be used as insulation, carpet padding, or mattress stuffing.
Old spandex and lycra, which can't be shredded, become filler for punching bags. "We work with a lot of boxing gyms," said Schreiber.
Designers, fashion students, home decorators, and home sewers can all come shop wares, either online or by appointment.
"If someone's looking for a creative project, they definitely would find something here," said Co-Founder and Creative Director Camille Tagle. Much of the goods are priced to move, at $5 per pound.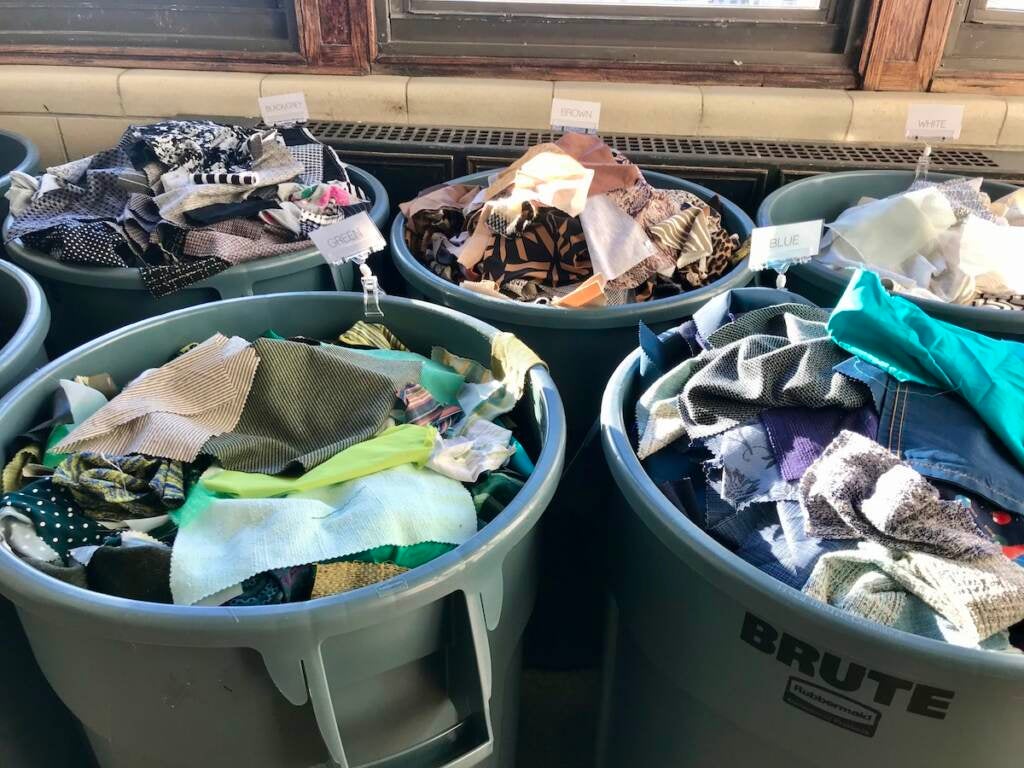 FABSCRAP also accepts leftover fabric from home sewers or interior decorating projects and will recycle them for $1.50 a pound. The group does not accept used clothing.
While reusing fashion waste is one thing, FABSCRAP hopes to start influencing the design process itself, to eventually reduce excess altogether.
"We want to … start to move beyond recycling and reuse and start to reduce waste at its source," said Schreiber.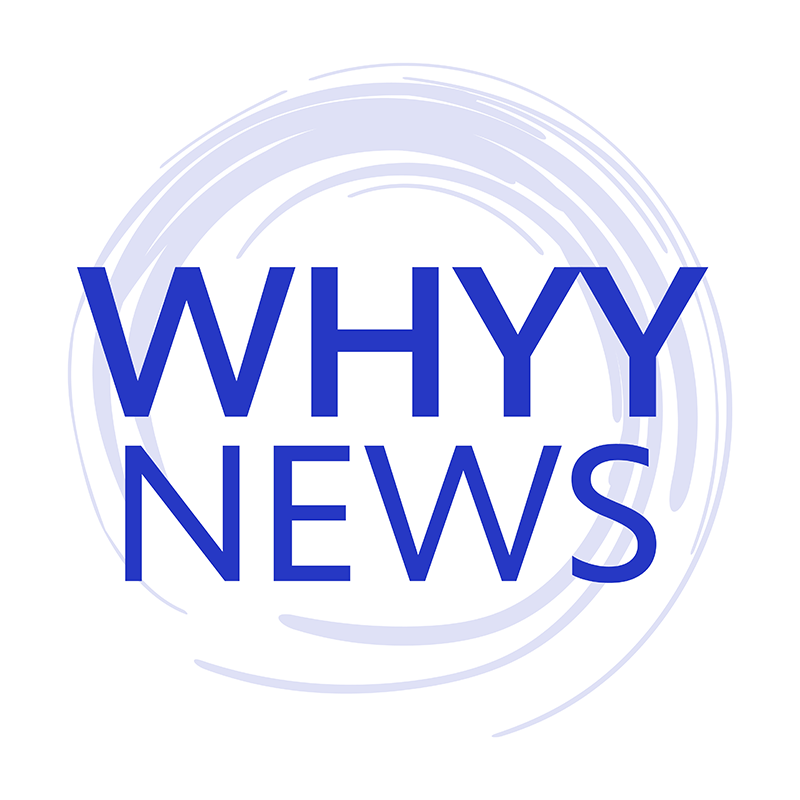 Get daily updates from WHYY News!
WHYY is your source for fact-based, in-depth journalism and information. As a nonprofit organization, we rely on financial support from readers like you. Please give today.