Experts divided on whether Trump will completely gut Obamacare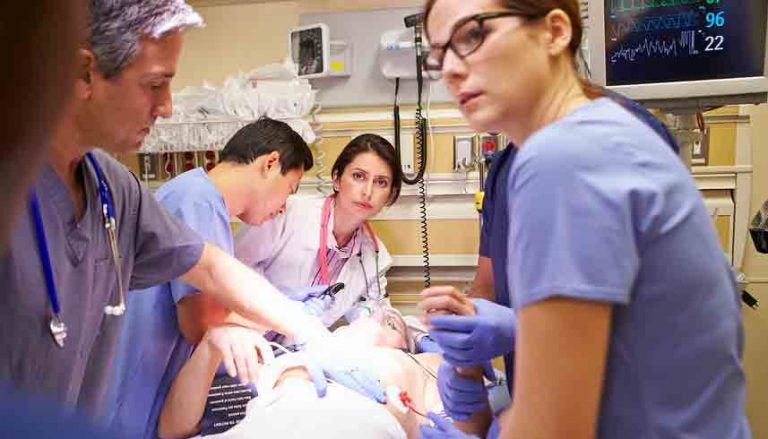 The election of Donald Trump to the presidency, together with a Republican-led Congress, will impact many of the programs New Jerseyans have either come to rely on in the past or had hoped to work with in the future. We asked a some experts what changes New Jersey could see in health care.
Many suspect he will try to make good on his campaign promise to "repeal and replace" Obamacare, but some say it may not be that simple. Ending the program requires 60 votes in the U.S. Senate — something some observers said is unlikely, since lawmakers will face opposition from those who gained access to care, as well as hospitals, drug companies, and insurance companies that also benefited from the 2014 law.
"The interest-group politics align toward keeping it," said Joel Cantor, director of the Center for State Health Policy and a Rutgers professor, adding that insurance companies alone have spent "tens of millions" remaking their systems to adapt to the ACA. "I think we're talking about a hypothetical that won't happen."
But Linda Schwimmer, president and CEO of the New Jersey Health Care Quality Institute, isn't so sure. "I think it will happen. I think it is a campaign promise he will move on," she said, urging the president-elect to move carefully. "They'll be hearing from all their constituents who previously were shut out of insurance coverage and having it literally change or save their lives."
Some 20 million Americans gained coverage under the ACA, including more than 700,000 New Jersey residents. Coverage for the vast majority of these folks would disappear without the federal funding now in place, experts predicted.
"This means there will be a lot more uninsured people," Schwimmer said, "and we would be back where we were before." That means a market with few affordable plans, let alone coverage that is truly comprehensive.
"We would go back to a status quo that wasn't that good," Cantor agreed.
As an alternative to the ACA, Trump has suggested he would provide federal block grants for states to craft their own Medicaid programs, instead of the current system that is run by states but primarily funded and governed by a national program.
Cantor felt this is unlikely, since the concept is "loathed by governors on both sides of the [political] aisle," who may like the idea of greater flexibility, but oppose the cap on federal dollars that would leave them responsible for a growing share of the costs for covering the sickest, most expensive patients. He expects a more likely outcome is that Trump will tinker with administrative changes that impact some aspects of coverage, but leave the framework of the ACA intact.
But Schwimmer felt a shift to block grants could well happen, especially with the ongoing shift in government insurance plans from a focus on volume to one on outcomes and cost. "I think the most likely option is to bring it back to the states," she said.
The result is likely to be a patchwork of policies nationwide and growing focus on controlling costs at the state level, Schwimmer explained, as they are forced to pick up more and more of the tab. "It's risk shifting," she said. "And it would also be a big hit to our state budget."