Ex-Secret Service leader predicts safe Biden inaugural despite Capitol riot
Listen
1:55
Mike White walked just steps behind Donald Trump during his 2017 inaugural parade as head of the U.S. Secret Service's Presidential Protective Division.
And during a quarter century-plus tenure with the Secret Service, White accompanied Trump, Barack Obama and other presidents dozens of times to the U.S. Capitol Building for joint sessions of Congress or meetings.
So White, who is retired from the federal post and works as a corporate security executive, was horrified and appalled Wednesday as the scenes of Trump supporters storming and ransacking the Capitol dominated his television screen.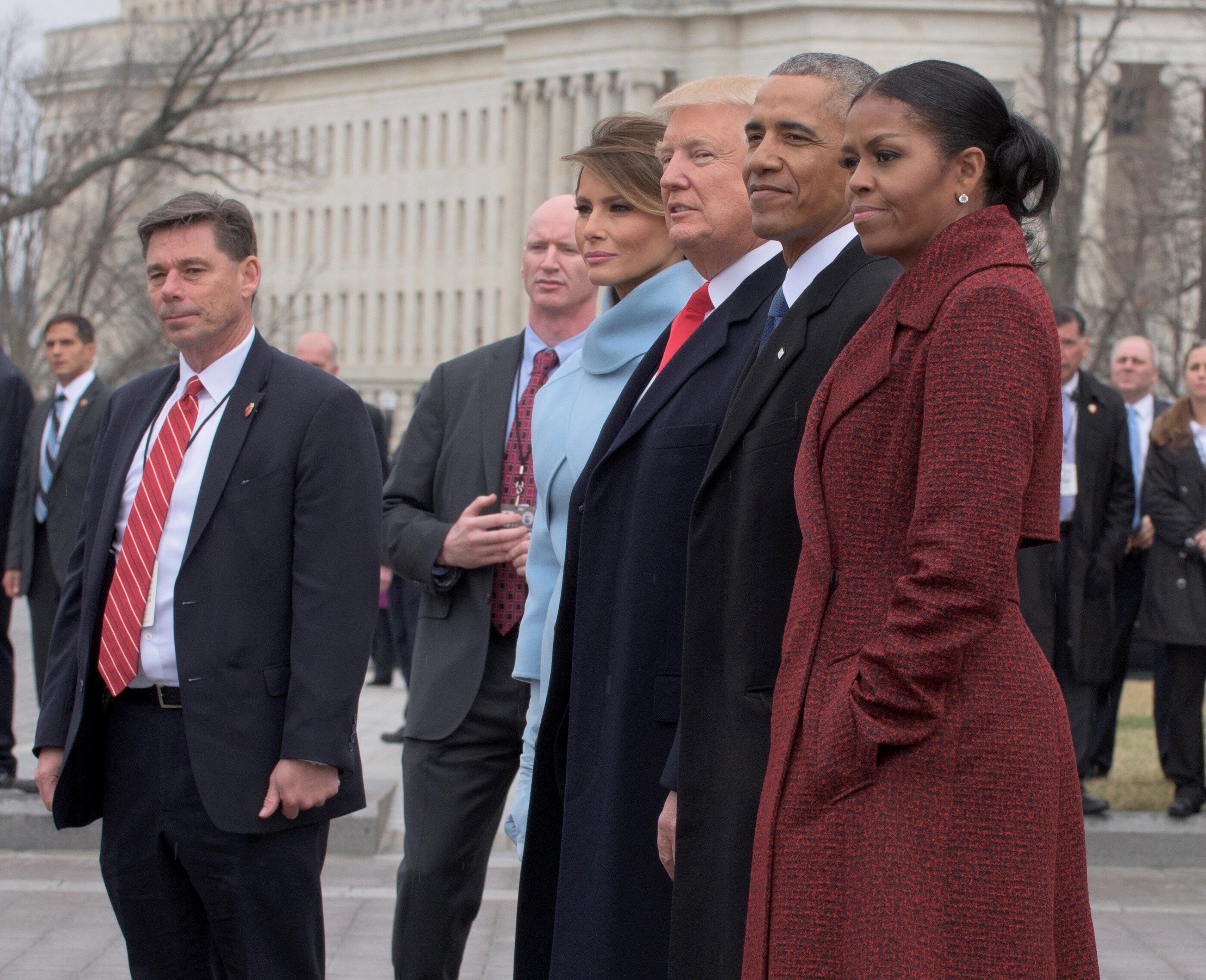 White told WHYY News during a telephone interview from his Chicago office that the insurrection and chaos that lasted for hours was largely due to a complete failure of preparation by federal and local law enforcement authorities.
"It was just an unfortunate, terrible situation,'' White said. "I really wish there would have been some stronger perimeters set so that this could not occur. That really bothers me. The Capitol building shouldn't be something that is able to be easily breached."
But despite the security calamity that unfolded for hours at what President-elect Joe Biden on Thursday called the "citadel of liberty'' and fears of more violence on those same grounds during Biden's inauguration in just 12 days, White says Americans should rest assured that nothing of the sort will be permitted to happen.
"There's a plan of how to set security up, how to plan for things, as well as how to react to things that are unexpected," White said, noting that inauguration preparations have been underway for months involving tens of thousands of law enforcement and military officials.
"That could be large crowds and riot control to an aircraft that enters airspace that they're not allowed to be in. So for Inauguration Day, we're going to be in much better shape."
Insurrectionists urged by Trump to 'march' on Capitol
Wednesday's violence began after Trump held what he dubbed a "Save America Rally" on the Ellipse park near the White House.
He exhorted the crowd to march to the Capitol, where members of Congress were certifying the results of the Electoral College vote that pronounced Delaware's Joe Biden the victor in November's presidential election.
Trump's speech was marked by crowd chants of "Fight for Trump,'' and he told his supporters, "We're going to walk down and I'll be there with you." Rudy Giuliani told the crowd "let's have trial by combat."
The president did not join his followers, however. Instead he returned to the White House as hordes from the crowd descended on the Capitol.
The violent mobs fought with police officers before flooding the building. Rioters smashed windows and clambered inside. Others scaled the walls and the stands recently erected for Biden's inauguration, where they hoisted Trump banners and celebrated their invasion.
When the rioters entered the Capitol building, the vote count was suddenly suspended while Secret Service agents evacuated Vice President Pence, who was presiding over the Senate, and California Sen. Kamala Harris, the vice president-elect. Weapon-waving Capitol Police helped move members of Congress, many wearing gas masks, from their respective chambers.
One protester was shot dead inside, and a Capitol Police officer who fought with the rioters later died. In one gripping encounter, armed police held guns on people who had broken a window in an attempt to enter the House chamber.
The pro-Trump rioters entered several congressional offices, where they scattered papers and took items. One gleeful man sat at House Speaker Nancy Pelosi's desk with his feet atop it.
'There should have been intelligence preparations'
White says he was flabbergasted that the marauders were able to get past security and roam through the building so easily. That should not have ever been possible, he said, since the controversial certification count was by no means a normal day.
Social media posts and news accounts had forecast that there might be trouble, with attempts to disrupt the count of the election results Trump had vehemently challenged and fought without success for nearly two months.
White said planning should have involved federal and local officials, including the Washington Metropolitan Police, National Guard, FBI and other agencies.
"It's a joint effort so there should have been intelligence preparations and should have been proactive,'' White said. "I'm not saying there weren't but it didn't appear there were."
Taking every possible precaution was the prudent and responsible move, White said.
"Anytime you see a large group like that it's been my experience that it's pretty standard to have some protocols in place so that the situation like what we saw can't occur," he said. "I didn't see any boundaries or perimeters set up that would have been standard things.
"Within an hour you can put bike racks up and build those barriers that make it more difficult for a large group of people to overwhelm you easily. If they had just built up two or three of those exterior perimeters I think that would have slowed things down."
Other barriers authorities use for crowd control include high fencing like the kind seen on Wilmington's riverfront before Election Day through Biden's victory speech four nights later. Sometimes police place dump trucks together with no space between them to keep vehicles and people out.
"You've got a variety of tools,'' he said.
Overwhelmed guards 'just abandoned' protective posts
White said law enforcement colleagues he has spoken with "are shocked and surprised that people were able to accomplish that in what looked to be a fairly easy way."
White's comments to WHYY echoed what a near-universal chorus of law enforcement, military and political officials have been saying about the violence.
Former Secretary of State and retired four-star general Colin Powell told MSNBC on Thursday the events amounted to "a national disgrace'' that should never have happened.
Powell questioned why the National Guard wasn't on the scene in advance and why enough federal and local police weren't deployed to repel the mob dominated by people waving Trump flags and wearing Trump's trademark red MAGA baseball cap.
"It was a disgraceful performance by our leaders, a disgraceful performance by our military and by our police officials, and those who are responsible for those individuals,'' Powell said.
Though some Trump supporters have suggested that police welcomed the protesters into the building and video footage shows some taking selfies with police, other footage shows multiple scenes of protesters pushing against and tussling with police lines at various access points.
The sheer number seemed to overwhelm the guards "at certain checkpoints and they just abandoned,'' White said.
"I'm not saying it was right or wrong but at some point you are not going to be able to maintain that. Sometimes you have to take a fallback position and try to strengthen the lines behind where you were."
'Public can rest assured' of Biden's safe inauguration
Trump tweeted Friday that he would not attend Biden's inauguration but this week's unrest has fueled fears that Trump supporters will try to disrupt that event.
White said that if mayhem is attempted, it won't succeed.
"I think the public can rest assured'' that violence won't be tolerated, said White, who in December had spoken with WHYY about how the Secret Service would protect Biden when he returns to Delaware during his presidency.
The presidential inauguration is officially classified as a "National Special Security Event," White noted. The 2021 edition has already been scaled down, however, because of the ongoing coronavirus pandemic and Biden has urged supporters not to attend.
While the traditional ceremonial parade has been canceled, Biden does plan to march from the Capitol to the White House with a military escort.
Authorities will be ready for any possible disruption, White said. Police agencies from every state also will be on hand to assist with crowd control, he noted. National Guard troops from Delaware, New Jersey and Pennsylvania will be deployed to Washington as well.
For Trump's inauguration, plans included how to handle "anything from a group of people who laid down in the roadway, that tried to block the official motorcade to what we do if we see drones, what do we do if shots are fired," White said.
"Not only what do we do if we see it but how do we prevent it from happening in the first place. And I'm quite certain that the same level of scrutiny that went into all of those situations and it's being applied to this situation."
Biden declared during an address from Wilmington after the rioting that he's confident about the inauguration.
"I'm not concerned about my safety, security, or the inauguration,'' he said. "The American people are going to stand up, stand up now. Enough is enough is enough."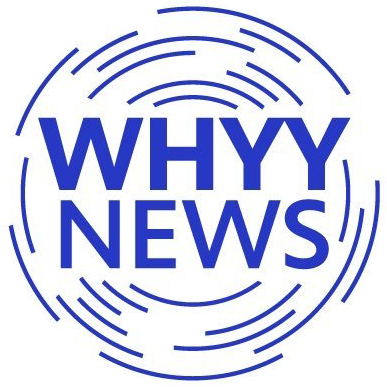 Get daily updates from WHYY News!