Election Day voting barriers: Language access, constables, correcting mistakes
On Wednesday, the nonpartisan Pennsylvania Election Protection Coalition gave a recap of what many anticipated would be a confusing and possibly contentious Election Day.
Considering this was the first general election since Act 77 altered the Pennsylvania election code to allow voting by mail, and in light of President Donald Trump's repeated encouragement of voter intimidation tactics, the coalition leaders said they counted this election as a relative success.
"We did not see voters turned away in large numbers, we did not see voters unable to vote in large numbers, so while it is far from perfect, we did have an election where people turned out and cast their ballots," said Suzanne Almeida, of Common Cause PA.
Almeida's is one of a group of nonprofit organizations that worked to station thousands of volunteers trained in de-escalation tactics at polling places across the commonwealth to answer questions and protect voters from intimidation at the polls.
Though the coalition reported seeing very little sign of explicit voter suppression, they did hear accounts of barriers, including language access and fear of armed officers guarding polling places.
There were some pleasant surprises.
Act 77 shortened the period of time between the voter registration deadline and Election Day, allowing two additional weeks for voters to register. That had some worried that slow processing times might mean voters who registered close to the deadline wouldn't find their names in the poll books. Sara Rose, a staff attorney with the ACLU, said they, in fact, heard fewer complaints about this election than they had in years past.
Leaders from many of the volunteer groups said they heard encouraging reports from voters on the ground who expressed how important it was to have a friendly face shepherding them through the process at the polls, especially for first-time voters.
But barriers persisted.
The Center for Popular Democracy deployed election guardians at polling places in 13 counties. Organizer Salewa Ogunmefun said her group received many complaints from York County about voters being asked to show ID in areas with large immigrant or non-English-speaking populations.
"We had a lot of conversations with judges of elections where they said things ranging from, 'we just wanted to be able to understand their name,' or 'I just wanted to understand what they were saying,' but it was very targeted toward migrant voters," she said.
Ogunmefun said her group also responded to a number of complaints about what people assumed were armed militiamen guarding polling places to intimidate voters.
"A lot of the calls we were getting in were from folks saying there are people intimidating voters in polling locations, and when we followed up we found out it was actually constables," she said.
She said the reports included constables asking people who they were going to vote for, and directing people to the wrong door to vote across the state.
On a legal front, Republicans filed two complaints, one in U.S. District Court and another in Commonwealth Court, challenging Montgomery County's policy of allowing voters who made mistakes on their mail-in ballots to cast backup provisional ballots.
"There's nothing in the law that says people should not be able to correct mistakes on mail-in ballots," said the ACLU's Sara Rose. She outlined the circumstances in which someone might have done this: Perhaps someone voted by mail but worried the secrecy envelope hadn't been included. They may have wanted to vote in person provisionally, just in case. If it turned out there were no mistakes on the mail-in ballot, the provisional ballot would not count. Conversely, if a naked ballot had indeed been mailed, it would be rendered ineligible and the provisional ballot could then be counted.
"We don't think there's any basis to these lawsuits, there is no reason people should not be able to correct mistakes and have a vote and a say in this election," said Rose, adding that the ACLU has not yet decided if it will become involved in the litigation.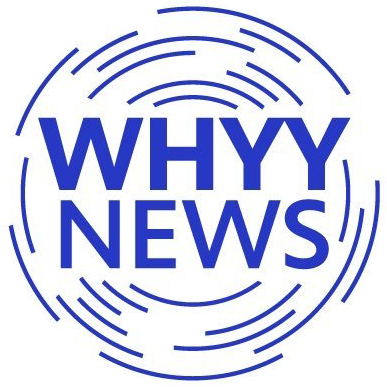 Get daily updates from WHYY News!