Effort to bring COVID vaccine to Chesco farm workers lifts 'a weight off' their shoulders
Ask us about COVID-19: What questions do you have about the coronavirus and vaccines?
Rodolfo Torres said he was excited to get his COVID-19 vaccine at a pretty convenient and familiar location this week — his job.
In the middle of his Tuesday shift, Torres headed to a central office at the South Mill Champs mushroom farm in Kennett Square. There he claimed his pre-scheduled appointment for the Johnson & Johnson vaccine, got inoculated by Spanish-speaking health care workers, and waited the required 15 minutes with some of his coworkers.
He said he left the room feeling "a weight off [his] shoulders."
"The vaccine is necessary because I have my family," he said of his eight-person household, which includes some older adults and other essential workers who have been going to work throughout the pandemic. "I don't want to be contagious and give it to my family."
Still, he's one of the last adults in his household to get the jab.
The effort to bring shots directly to Chester County mushroom farms and into the arms of its roughly 9,000 workers comes at a time when the rest of the country is seeing a drop in vaccine demand, even as local pharmacies and doctors are offering doses. The argument to bring these doses to workers even with so many other vaccination options available boils down to one thing: access.
Low vaccination rates in communities of color were being dubbed "vaccine hesitancy," suggesting that Black and Latino communities were not signing up for shots because of a fraught history with doctors and health care in the country that had bred mistrust.
But the story has proven to be more complicated than that, including in Kennett Square's mushroom industry. Surveys by the American Mushroom Institute, which is based in Chester County, found workers, who are primarily Latino like Torres, wanted the shot as soon as it became available.
AMI then spent months collaborating with mushroom farms, the state Department of Health, Department of Agriculture, and LCH Health and Community Services, which has been serving southern Chester County for almost 50 years.
The partners decided an effective way to inoculate mushroom workers — whenever the vaccine became eligible for the group — would be to start an education campaign early where workers wouldn't be pressured to get the vaccine, but instead get all their questions answered. The other key component of the plan was to bring the vaccines directly to farms.
"Obviously that's a huge access benefit," said LeeAnn Riloff, director of development at LCH. "They don't have to leave work. They don't have to figure out how to get to this place or that place. It's right there at work and it's in a trusted place where Spanish is spoken and they don't have to take off any time from work."
Of course, a lot changed between the start of the year and May. The shift from a shortage of available vaccines to an abundance of appointments happened fairly quickly. Another hiccup was the pause on the Johnson & Johnson vaccine because of blood clotting concerns — the farm-based vaccine clinics were supposed to kick off the week the pause took place. So while AMI couldn't offer an exact number, the organization said it believes most of their farmers signed up for shots elsewhere, prompting partners to scale back their on-site vaccination clinics.
At South Mill Champs Tuesday, dozens of workers slowly trickled out of their vaccination appointments. The scene looked nothing like the long lines at the FEMA-backed mass vaccination sites in Philadelphia did as recently as a month ago.
But according to Riloff, a multi-tier approach is key to the national vaccination campaign. For example, southern Chester County includes about 100,000 residents. LCH wouldn't be able to inoculate so many people, said Riloff, and has used its limited resources to vaccinate about 6,000 people, many of whom would be considered hard to reach, but already use LCH as their health provider.
"I think there's a place for these big clinics. There are many people in southern Chester County who are happy to go to a big vaccination or to their local pharmacy and they don't really care what language people speak … They don't really care if they know the provider … but I think our model works really well," Riloff said.
Roberto Balcazar was also one of the last adults in his home to get vaccinated, despite being eligible for weeks and having a real fear of getting sick with COVID.
Even with all the precautions Balcazar's job was taking to prevent spread while on the farm, he said his job can't control the virus outside the farm. From a scale of 1 to 10, he gave his fear of the virus the highest score, adding he'd known people who got seriously ill in the U.S. and many more who died from the virus in Mexico.
"This is a serious thing. You have to take it seriously," he said.
Still, Balcazar chose to wait for an appointment on the farm because he wanted to get it done in a familiar space.
"It's easier, more tranquil, calmer, and more accessible," Balcazar said. "Because if you go to a pharmacy, well they speak English, many of the staff don't know how to explain [the vaccine] to workers or if the workers try to say something to the staff, they won't understand."
And while Torres and Balcazar represent a more eager contingent of his colleagues, others did need time to consider the pros and cons of getting the shot.
"Sometimes people can be a little negative. That's how we end up thinking, 'No, maybe it's best not to get the vaccine. It could make me feel bad, I'll get sick, or worse,''' Fidel Benites Dominguez said. "But from my thinking and analyzing, I figured we have to add our grain of sand. Not only do we protect ourselves, we protect our jobs, we protect our families, and maybe we can go outside."
Health care professionals say targeted outreach can help people like Dominguez come to an educated decision.
For Dominguez, news reports of the shots' efficacy played the largest role in his decision to get vaccinated, but he also credits the information he got from work and the fact his coworkers were also asking questions and getting them answered.
"It's confusing. It's a bit hard to make your own decision," he said of some of the messaging he saw on TV. "More than anything, you just need some orientation."
AMI was allotted 5,000 vaccine doses for its two-week effort to vaccinate workers at eight farms. For its part, LCH will continue trying to inoculate those hard-to-reach people in the county. As the need for big vaccination drives declines, Riloff said LCH will begin reaching out to patients directly to see if they need a jab.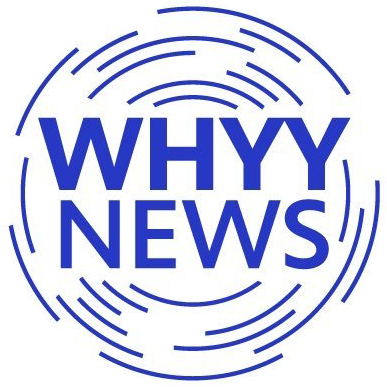 Get daily updates from WHYY News!