DVRPC renames commuter benefit program RideECO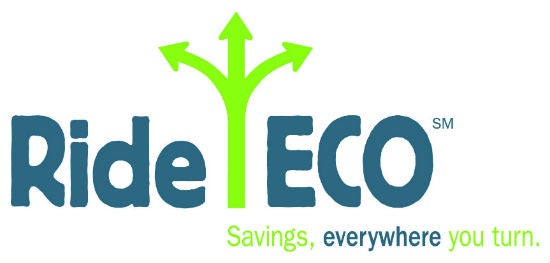 The Delaware Valley Regional Planning Commission launched the rebranding and expansion of its commuter benefit program Wednesday morning.
Previously called TransitCheck, the DVRPC program will now be known as RideECO – Easy Commute Options.
The commuter benefit program allows employees to purchase public transit vouchers from their employers with up to $125 per month in pre-tax income. Because the money used to purchase the vouchers is not taxed, employees can save nearly $500 annually on transportation costs.
Currently more than 700 companies and an estimated 15,000 – 20,000 employees participate in TransitCheck. DVRPC hopes the RideECO rebranding will help grow the program.
The rebranding does not change how employers and employees participate in the program but it includes services that DVRPC has added over the years – such as carpooling – and makes room for future expansion.
"We've been running this program for over 20 years, so I think it's important to make a big change, though we've been making small changes little by little," said Stacy Bartels, DVRPC Office of Marketing and Commuter Services manager.
Over the years DVRPC has added Share-A-Ride, a ride matching service for carpools, and emergency ride home service for people who carpool to work.
With RideECO, DVRPC will launch a new website, www.RideECO.org. The organization is also developing a phone app to share transportation options and information with commuters and a points-based rewards program.
"We wanted to make sure there's always room for this program to grow," Bartels said.
Like TransitCheck, RideECO will be valid for use on SEPTA, NJ Transit, PATCO, Amtrak, DART First State and a few central Pennsylvania transit providers.
In 2008 a bicycle benefits program was added to the commuter benefit program, and it will remain under RideECO. That program caps the monthly amount of pre-tax dollars available for use at $20 though. Commuters who participate in the program are not eligible to participate in the public transit benefit program, and thus their monthly limit for pre-tax dollars toward their commute drops from $125 to $20.
The new RideECO vouchers and stored value cards will be distributed starting January 1. All TransitCheck vouchers will remain valid until their expiration date.
More information can be found online at www.RideECO.org.