DRPA Dispatch: Applying for Fed. cash to reopen Franklin Square; Refurbished cars finally here; Ben Franklin Bridge track work ahead of schedule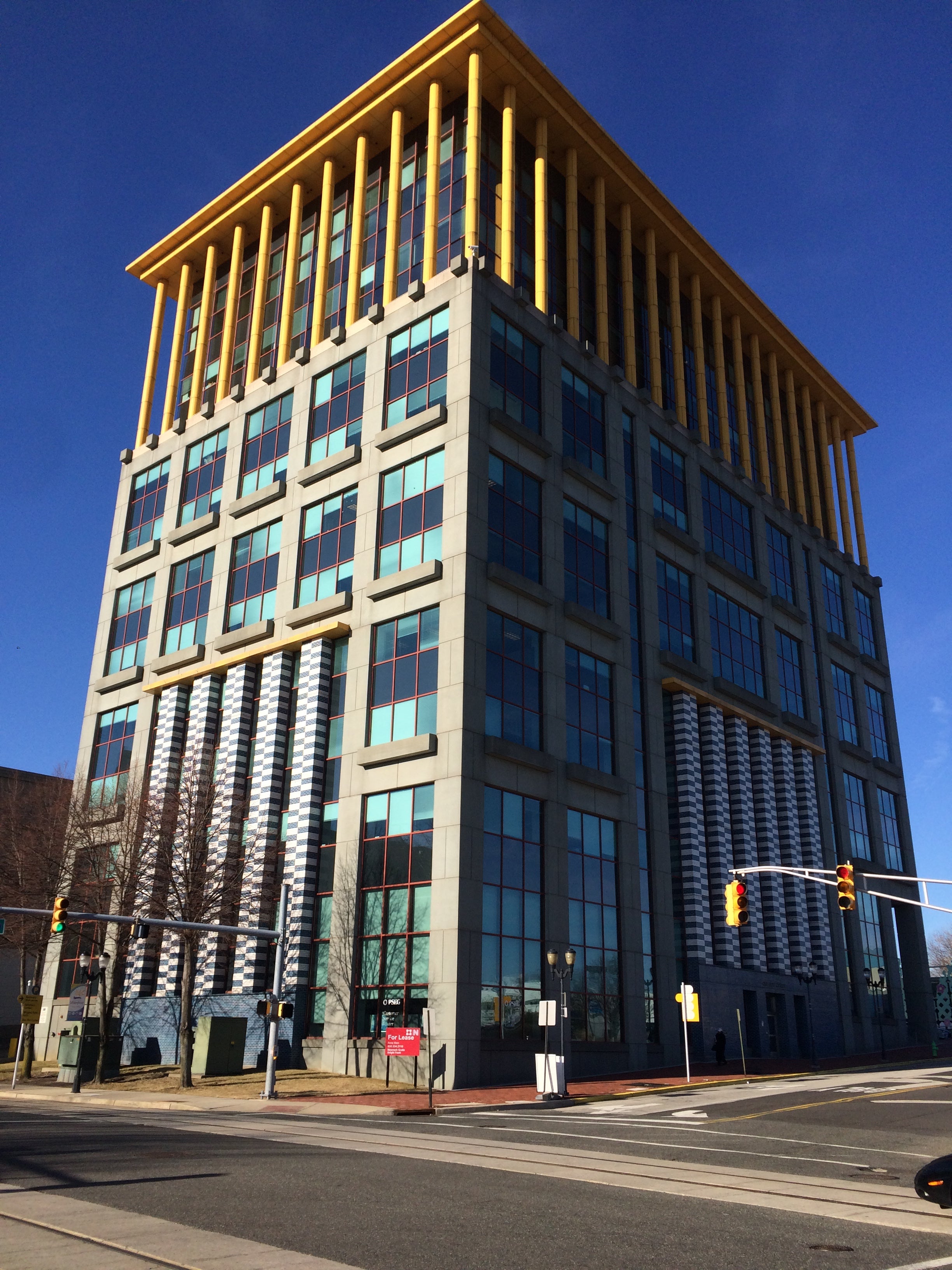 The Delaware River Port Authority board authorized an application for a federal TIGER VII grant to fund reopening of the Franklin Square PATCO Station. The project would cost an estimated $28 million.
The $28 million estimate is considerably more than the $18.5 million figure provided by a study on opening the station released this spring. DRPA CEO John Hanson explained that the $28 million figure includes $9.5 million for opening up another old entrance to the station on the other side of Race Street, long ago covered up by WHYY's offices (Full disclosure: PlanPhilly is now a project at WHYY, and we think these offices are swell).
This second entrance would be accessible from an existing walkway over the eastbound tracks, and would obviate the need to cross Race's (race across?) five lanes of traffic to get to the station.
It isn't clear exactly where the stairs and elevator to that southern entrance would go, assuming that the grant and the station reopening were approved.
When asked about the wisdom of spending nearly $30 million on the long-shuttered station, which studies estimate would serve only 1,300 daily passengers – almost all of whom would use the nearby station at 8th and Market – Hanson noted that the transit authority was merely applying for the grant. "We've not made the decision to spend that money," said Hanson.
"If we don't apply for it, we don't have the opportunity to get that money."
Hanson noted that in addition to the $28 million in capital costs, there would be ongoing operating costs to consider. "That's why our board has not jumped to make a decision right now," said Hanson.
The TIGER grant requires a 20 percent local match, meaning $5.6 million of the $28 million would come from state and local sources. The TIGER grants are considered highly competitive, and can only be used to covers new construction.
LETTING THE SARDINES SWIM FREE
PATCO's Chief Engineer, Mike Venuto, reported good news for long suffering PATCO commuters, who have been forced to cram into limited schedule trains on Thursdays and Fridays due to track work on the Benjamin Franklin Bridge. Repair work on the south side tracks will be done by the end of June.
Bad news: construction on the north side will begin immediately, meaning single tracking on that side.
Actually, as Venuto noted, this is really good news for passengers. PATCO has decided to work throughout the summer on the needed track repairs, which will move up the estimated completion time for the $103 million project from spring 2016 to the end of this year. So the dreaded "sardine car" (what PATCO calls "extended weekend outages" – a revised Thursday-Friday schedule with fewer cars) will come to an end months earlier than originally estimated.
REFURB MADNESS
PATCO also recently announced that the first eight of its long awaited refurbished railcars would be entering service May 28th.
PATCO is spending $194 million overhauling its 120-railcar fleet.
Hanson noted that another two cars are about to join the service fleet. As those arrive, PATCO will send another two back to the contractor's factory in Hornell, N.Y.
The delays were caused by technical issues with the first six prototype cars involving the communications, automatic train control, and braking systems. Those problems have been resolved, and now a steady stream of four cars a month should be refurbished. Each car will be tested at PATCO's Lindenwold facility before entering revenue service.
DRPA chairman Ryan Boyer praised the staff for not skimping on safety and rushing the refurbished cars into service before the bugs were fixed.
The DRPA operates the PATCO high speed line as well as the four bridges over the Delaware River linking New Jersey and Pennsylvania.
WHYY is your source for fact-based, in-depth journalism and information. As a nonprofit organization, we rely on financial support from readers like you. Please give today.