Doctors fear Pa.'s looser fireworks law will lead to more injuries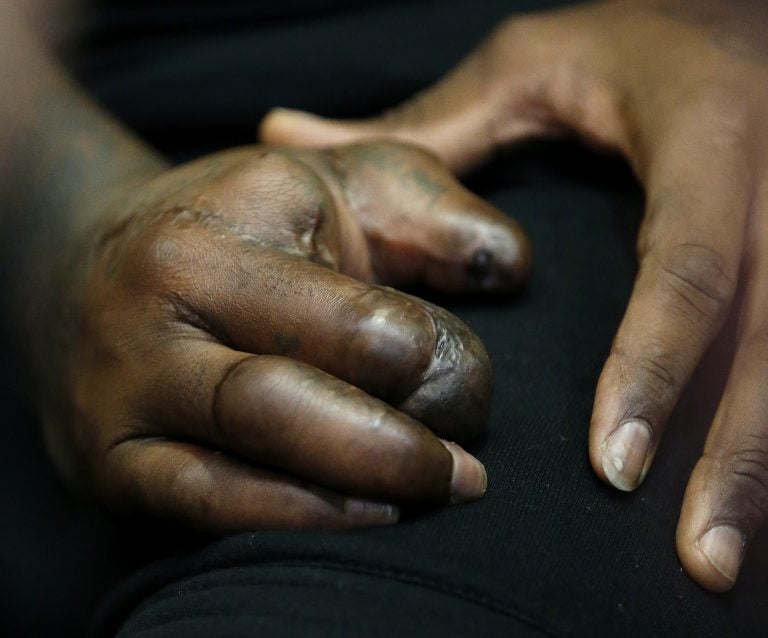 After a change to Pennsylvania law in the fall, residents were for the first time able to celebrate the Fourth of July with new kinds of consumer fireworks — including bottle rockets and roman candles — that launch into the air. But the more permissive law has some medical experts worried it could lead to more injuries as fireworks season reaches its peak.
"These laws, unfortunately, are bad for public health," said Dr. Gary Smith, a pediatric emergency physician who has worked on several studies examining the prevalence of fireworks injuries.
Most of the injuries caused by consumer fireworks in the United States each year happen from mid-June to mid-July, according to annual reports issued by the U.S. Consumer Product Safety Commission. The most recent report found that 67 percent of these injuries occurred during this one month period in 2017.
Smith predicted that Pennsylvania's new law, by allowing more kinds of consumer fireworks, would cause more harm to people in the state.
"There will be increased exposure [to fireworks], and there will be increased injuries," he said.
Children suffer the highest rates of injuries. Smith, who also directs the Center for Injury Research and Policy at Nationwide Children's Hospital in Columbus, Ohio, said children are often innocent bystanders in these accidents.
"Many times, that injury is caused by a bottle rocket," he said. "The moment you ignite them, they're out of control. They take zigzag, unpredictable paths."
Smith said they also account for most of the eye injuries counted in his research.
"Those can be lifelong," he said.
But the most common injury cited in the Consumer Product Safety Commission's report involved hands. Dr. David Bozentka, the chief of hand surgery for the University of Pennsylvania Health System, said he had treated patients who were holding fireworks when they detonated.
"These can be quite severe injuries," he said, that can result in the loss of multiple fingers and "requiring multiple procedures to obtain soft tissue coverage and other reconstructive procedures in order to regain function."
The Philadelphia Fire Department said its paramedics responded to two fireworks-related injuries on July Fourth, and four total so far this year. A department representative said it counted five incidents total during the previous two years, but cautioned that its data probably doesn't capture every incident.
It remains illegal to launch bottle rockets, roman candles, and the like in the city of Philadelphia, where the fire code prohibits "projectile" displays. The new state law also prohibits the use of aerial fireworks within 150 feet of an occupied dwelling, making it illegal to fire them off in any densely populated neighborhood.
But Smith said that even sparklers can put children and adults at risk of serious injury. He supports the position of the American Academy of Pediatrics that all fireworks currently available to consumers should be banned.
"Loosening restrictions on consumer fireworks, as Pennsylvania has done, is going in the wrong direction," he said.
WHYY is your source for fact-based, in-depth journalism and information. As a nonprofit organization, we rely on financial support from readers like you. Please give today.