'Do your damn job': Trentonians tired of infighting between mayor and city council
The fight over what to do with the city's emergency radio system is just the latest rift between Trenton's mayor and city council, and residents are sick of it.
Listen
1:45
The clash between Trenton's mayor and city council over what to do with its troubled emergency radio system is only the latest in a series of feuds. Regardless of the reasons, residents are tired of their leaders fighting.
"We don't need infighting now," said city resident Nicholas Chacon. "What we really need is cooperation in the best way to move the city forward."
Chacon was one of many residents who expressed frustration of the constant back-and-forth between Mayor Reed Gusciora and the legislative branch led by Council President Kathy McBride.
"They need to put principle before personality and try to figure out what's the best thing to do for Trenton," Chacon added.
Residents said there are more important issues, like homicides in the city keeping pace with last year's record number. As of Friday morning, there have been 29 murders in New Jersey's capital city. In addition, residents are also concerned about the lack of job opportunities and the more than 3,000 abandoned buildings in the city.
"It's sad how you see all these homeless people out here, all these abandoned houses down here, and stuff that they need to fix up and get these homeless people off the street," said Dorinda Roberts, a Trenton native who recently moved to New Brunswick. She said the political bickering combined with the low quality of life prompted her to move.
Compared to Trenton, New Brunswick has a better school system and lower crime, she said.
"It's peaceful," she added. "[Kids] can go play in a park, they don't have to worry about nothing. And it should be the same here, because this is our capital."
Roberts was being dropped off at the Trenton Transit Center by her sister and brother-in-law who shared the same opinion.
"So much stuff that's going on out here that [leaders] were supposed to take care of, it's not being done," said Kevin Young. "They're going back and forth against their own self, and that makes them look stupid cause nothing is getting done."
Young and his wife, Jocelyn, said they will be following Roberts out of the city.
"We're trying to get there now," she said.
The tale of the tape
Before this latest fight over how to overhaul the city's emergency radio system, Gusciora faced a no-confidence vote from the council earlier this month. The vote came after word of state investigations into alleged corruption into the city's "abandoned property abatement program," which stemmed from allegations in a lawsuit brought by the city's housing and economic development director.
The vote failed, with McBride asking afterwards "Where is the FBI?" drawing comparisons between Gusciora and former mayor Tony Mack. Mack was convicted in 2014 for his role in a scheme to take thousands of dollars to help facilitate a parking garage development.
In May 2020, Councilwoman Robin Vaughn went on a profanity-laced, homophobic rant against Gusciora during a conference call that was leaked. Vaughn apologized but refused to step down. Recently, she asked the city's Latino business administrator, Adam Cruz, if he could understand English. Cruz was appointed by the mayor.
Last January, Gusciora vetoed an ordinance council passed giving itself its own legal counsel. He nixed the bill due to advice from the city's law department, which is responsible for giving legal advice to both the mayor and the city council due to the Faulkner Act — the law that guides Trenton's form of government. It said the mayor appoints the city attorney, the head of the law department.
The council overrode the veto and the mayor sued.
That fight ended when a judge upheld the ordinance. The council then proceeded to rehire the attorney who advised them. The lawyer was fired by Gusciora.
Can they work together?
One year ago, both Gusciora and city council leadership said they can work with each other.
The mayor maintains that he can work with the council.
McBride, the council president, said "that depends on the administration."
She feels disrespected by Gusciora because he is not coming to her first when seeking council support for one of his initiatives.
"What he does is goes around and tries to solicit votes from individuals," McBride said, adding that Gov. Phil Murphy would go to leaders in the Legislature first before reaching out to individual members.
"That is not the way to do business; it's just a bad practice is what it is," she adds. "They disrespect the office. They disrespect the president's seat in doing that."
Gusciora said McBride should not feel disrespected.
"We do speak and my phone is always open," he said.
The mayor said there's been a standing offer to meet regularly with McBride, adding he has had lunch with her three times in as many months.
"I'm not going to get into who keeps canceling arranged meetings," Gusciora said. "Both sides have to sit down and, for the good of the city, just put any political squabbles to rest."
Residents, past and present, are also ready for the mayor and city council to stop arguing.
"Stop bickering and arguing and come together," Dorinda Roberts said, adding "do your damn job."
"That's what's wrong with this world now, that's why we can't come together because everybody wants to bicker and argue."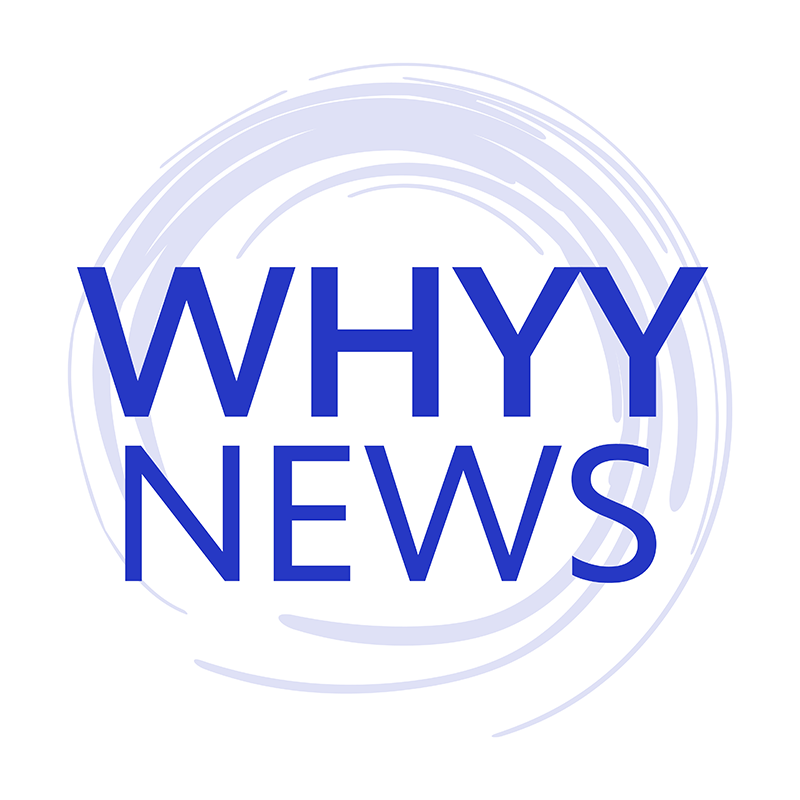 Get daily updates from WHYY News!
WHYY is your source for fact-based, in-depth journalism and information. As a nonprofit organization, we rely on financial support from readers like you. Please give today.