Delawareans vote in record numbers, but Trump has support in Biden country
Voters wait in a long line in the cold to cast their vote on election day Tuesday, November 3, 2020, at Thurgood Marshall Elementary School in Newark, Del. (Saquan Stimpson for WHYY)

Voters wait in a long line in the cold to cast their vote on election day Tuesday, November 3, 2020, at Thurgood Marshall Elementary School in Newark, Del. (Saquan Stimpson for WHYY)

Campaign signage is displayed on election day Tuesday, Nov. 03, 2020, at Thurgood Marshall Elementary School in Newark, Del. (Saquan Stimpson for WHYY)

Madinah Wilson-Anton (left), candidate for Delaware House of Representatives, speaks to a members of the public on election day Tuesday, Nov. 03, 2020, at Thurgood Marshall elementary school in Newark, Del. (Saquan Stimpson for WHYY)

A supporter stands in front of a polling location on election day, Tuesday, Nov. 03, 2020, at Thurgood Marshall elementary school in Newark, Del. (Saquan Stimpson for WHYY)

A supporter stands in front of a polling location on election day, Tuesday, Nov. 03, 2020, at Thurgood Marshall elementary school in Newark, Del. (Saquan Stimpson for WHYY)

Voters wait in a long line in the cold to cast their vote on election day Tuesday, November 3, 2020, at Thurgood Marshall Elementary School in Newark, Del. (Saquan Stimpson for WHYY)

Campaign signage is displayed on election day Tuesday, Nov. 03, 2020, at Thurgood Marshall Elementary School in Newark, Del. (Saquan Stimpson for WHYY)

A Trump supporter drives by a polling location while holding a Trump 2020 flag as the national anthem plays from the back of his vehicle on election day Tuesday, Nov. 03, 2020, at Thurgood Marshall elementary school in Newark, Del. (Saquan Stimpson for WHYY)
Updated: 9:10 p.m.
___
With one of their own at the top of the ticket, Delawareans headed to the polls in record numbers.
Lines up to two hours long persisted through late afternoon in the suburban Pike Creek-Hockessin area, where it usually only takes a few minutes to cast a ballot — a scene that was common up and down the state.
A total of 505,740 people voted by the 8 p.m. deadline, about 60,000 more than the previous record set in 2016, said Mat Marshall of the state's election Joint Information Center. Marshall said 166,926 people voted by absentee or mail ballot and another 338,822 voted in person.
Voter turnout — the percentage of registered voters who cast ballots — was 68.3%, Marshall said. That's slightly below the previous record of 68.66%, set in 2008 when Barack Obama won the presidency.
Democratic presidential nominee Joe Biden is expected to easily carry the heavily Democratic state where he grew up and built his political career. But even with that history on his side, Biden has lost votes to President Donald Trump. Trump won 42% of the state's vote in 2016 and on Tuesday, some voters said they remain loyal to the incumbent Republican.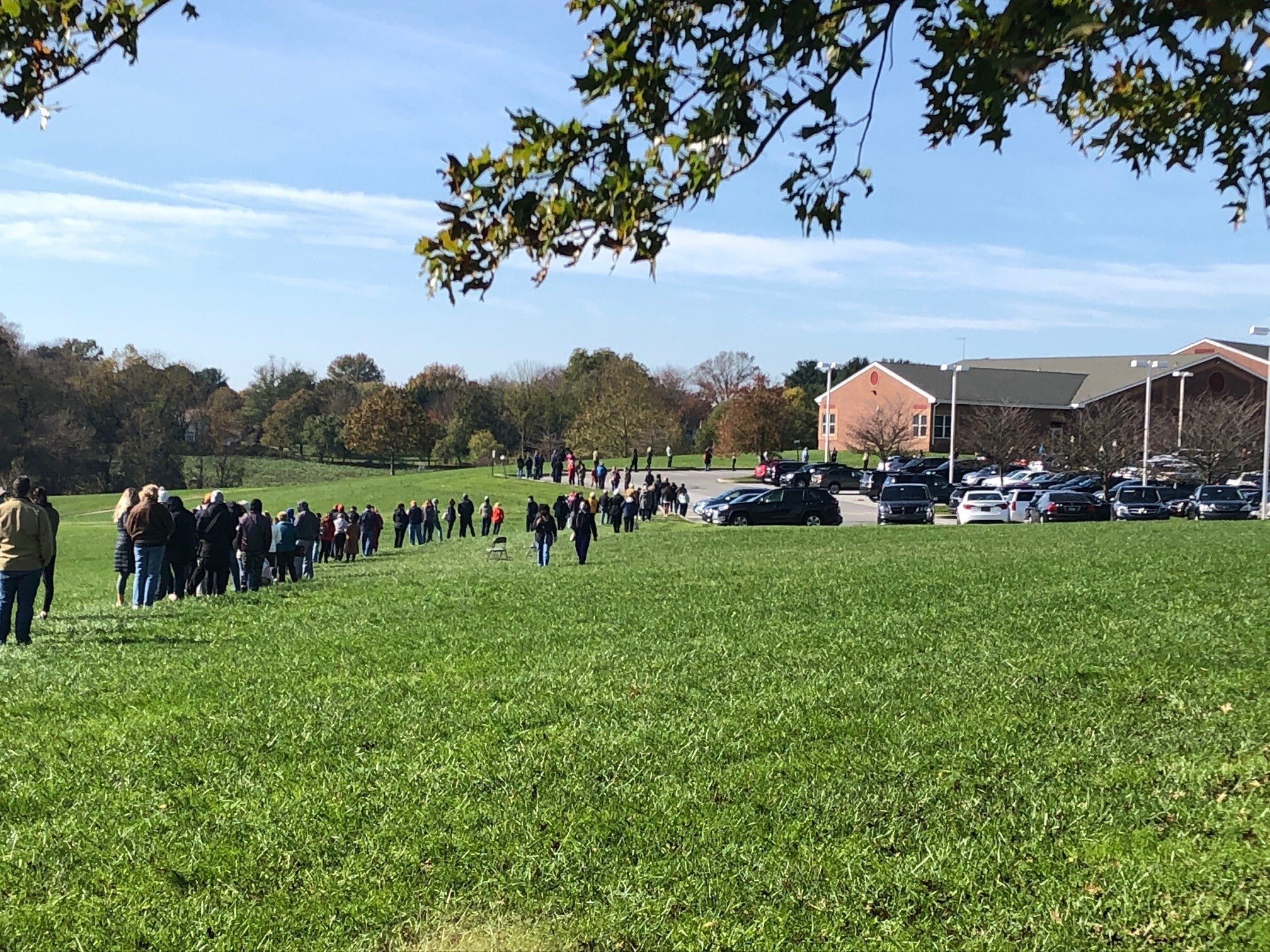 Trump voter Gretchen Fitzgerald said it's "a given" that Biden will win the state where he served six terms as a U.S. senator before becoming vice president for eight years. Yet the retiree waited more than an hour to cast a ballot for Trump at North Star Elementary School in affluent Hockessin. She said she stood in line longer than she ever had on Election Day in the past.
"Because I like what he does, what he has done, and he does what he says he's going to do," Fitzgerald said. "And I just think we need him. I like his economics, the border security. I like the law and order. I like what he's done with the military."
Michael Moorehead, who voted at Wilmington's Bayard School, said he voted for Biden in all his Senate races, but supports the incumbent for the White House.
"Promises made, promises kept," Moorehead said. "Outside of the COVID epidemic thing we were going along pretty good. I don't think he could have done anything differently than what he did with the epidemic. So I think he deserves four more years."
Moorehead said that aside from Trump's bluster, harsh comments and Tweets that "are sometimes hard to stomach, I don't think he's done anything requiring removal."
He said Biden and running mate Sen. Kamala Harris have a "leftist" agenda that "I don't stand for."
After voting in Newport, registered Democrat Virginia Ramirez said that Trump won her support again. "I voted for him last time and I like his business sense and what he's doing to bring jobs back to America," she said.
But as expected in the longtime blue state, where Democrats hold nearly a two-to-one registration advantage over the GOP and held all statewide elective posts entering the election, most voters who spoke with WHYY supported Biden.
"I just think he has the country's best interests at heart," real estate investor Marcus Brunswick said of Biden. "I think right now with the current state of America, with the divisiveness going on coming from [Trump}, I think it's time for a change.
Jamie Donnelly of Wilmington, who works for Comcast, said she doesn't "like Trump's policies at all and I think Biden is a better candidate."
She singled out Biden's pledge to expand Obamacare and a public option. "I do have pre-existing medical conditions, so it's important to me."
IT professional Blair Saunders of Hockessin was succinct. "I voted for Biden because Joe is a Delaware man and he makes sense. And Trump is just ridiculous."
Darryl Hutchins of Wilmington said Biden "has more experience, especially in foreign policy" and that Trump has not "done a good job this year with the COVID."
Winifred Grant, a retired teacher, said "I didn't vote for Trump because I'm an African American and I don't see where he's helped us at all. Plus he's a horrible person. Just ethically, he's horrible."
Biden "is a hometown person," Grant said. "He's always been good to the people of Delaware. He's human. He likes people and he shows it."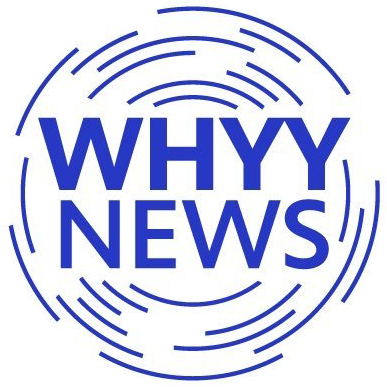 Get daily updates from WHYY News!