Delaware voter registration deadline is Saturday
Ask us: As Election Day draws near, what questions do you have?
Earlier this month, Delaware's top court ruled against the state's same-day voter registration law. That means all voters must be registered by Saturday, Oct.15.
The deadline for Delaware voters to get registered had been Election Day. But a ruling earlier this month by the Delaware Supreme Court overturned the state's same-day voter registration law that was approved by the General Assembly earlier this year.
The court's ruling moves the deadline to register three-and-a-half weeks earlier. Instead of Nov. 8, voters now must be signed up to vote by Saturday, Oct. 15.
Voters can sign up to vote online on the Dept. of Election's website at ivote.de.gov/VoterView. Those unsure of their registration status can also check to see if they are registered on that site. Voters can also register in person at the Dept. of Election office around the state, or other state offices listed on the state's website.
As of Oct. 2, there were 763,229 voters registered in the state, 362,992 Democrats and 210,480 Republicans. Democrats have extended their registration advantage, adding about 800 more voters than Republicans since the beginning of 2022. Since the 2020 election, Dems have added more than 9,300 voters to their rolls, while Republicans tacked on about 4,000.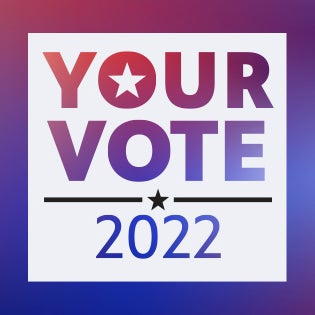 Your go-to election coverage
WHYY is your source for fact-based, in-depth journalism and information. As a nonprofit organization, we rely on financial support from readers like you. Please give today.