Delaware Supreme Court hears arguments over FOIA requests for Biden's papers
Biden gifted the papers to UDel in 2011 when he was vice president. The total collection includes more than 1,850 boxes of documents and 415 gigabytes of electronic records.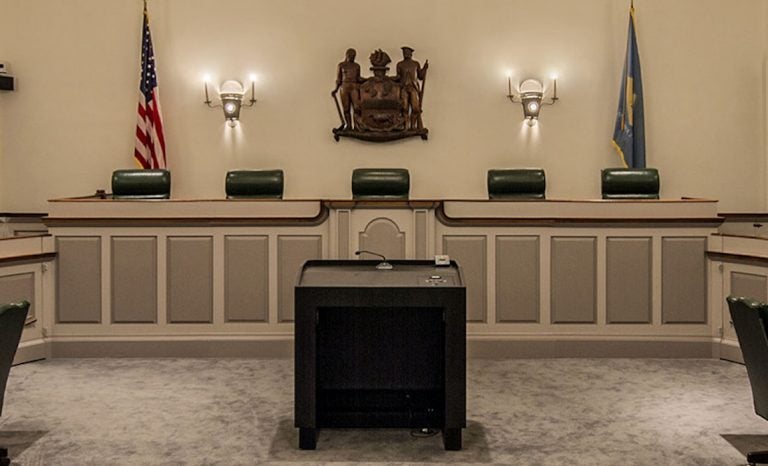 Delaware's Supreme Court heard arguments Wednesday from a group demanding access to President Biden's Senate papers now being held at the University of Delaware.
The conservative foundation Judicial Watch and the Daily Caller News Foundation are suing the University of Delaware over the school's denial of requests to access documents from President Biden's 30 years in the U.S. Senate.
Biden gifted the papers to UD in 2011 when he was vice president. The total collection includes more than 1,850 boxes of documents and 415 gigabytes of electronic records.
In July 2020, the university sent a statement about the papers to WHYY News: "We are currently curating the collection, a process that we estimate will carry at least into the spring of 2021. As the curating process is not complete, the papers are not yet available to the public."
The demand to get access to Biden's papers stems from sexual assault accusations against Biden from former staffer Tara Reade nearly 30 years ago.
Biden has denied those allegations. "They aren't true. This never happened," he said in an essay published by Medium.com in May 2020.
Lawyers for Judicial Watch and the Daily Caller, which was originally founded by now-Fox News host Tucker Carlson, argued Wednesday that UD should release documents related to Biden's gift to the school and any communication about that between school officials and Biden's office.
UD's attorneys argued that the records don't fall under FOIA requirements because the school is not using public funds to manage the collection. They also pointed to the state's very narrow FOIA requirements for the University of Delaware, which has been used in the past in other cases to put a stop to attempts to get access to information at the school.
One of the rare exceptions where UD is subject to FOIA is meetings of the school's Board of Trustees. Attorney for Judicial Watch Bill Green argued that there must have been some discussion among the board about the sitting VP donating his papers to the school.
"We just want to know how the university decided to accept a gift of this magnitude without the Board of Trustees," Green said. "The inference is almost tautological that a public university accepting a massive gift that requires substantial funds to keep up would use public funds to help support the public university."
UD attorney Bill Manning said because the Board of Trustees meetings are open to the public with meeting minutes from all meetings made available, it's clear to see the issue was never discussed.
"They want you instead to approach this with skepticism, to presume that the university trustees engaged in some nefarious scheme to discuss this matter, but not in a way that would reveal that discussion to FOIA," Manning said.
Delaware Attorney General Kathy Jennings' office supported UD's decision to deny the FOIA request. A Superior Court judge upheld that ruling earlier this year.
It's not clear when the state Supreme Court will issue their ruling.
WHYY is your source for fact-based, in-depth journalism and information. As a nonprofit organization, we rely on financial support from readers like you. Please give today.