Delaware report shows limited legal help for low income residents
Listen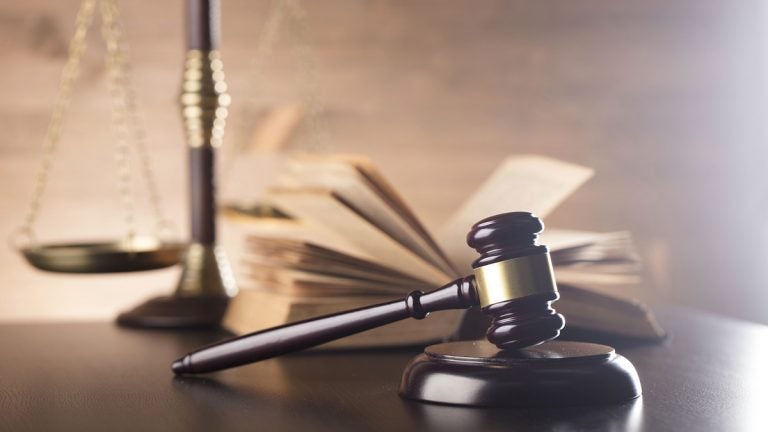 A Delaware report shows low income residents have limited access to legal representation in civil cases in the state.
On Monday, the Delaware Access to Justice Commission released a report that shows a lack of funding for legal aid agencies, limited help for pro se litigants, and a shortage of attorneys offering pro bono services.
"As you see, there are many social issues that are just coming to the forefront of our society, and I think we cannot continue to let these things fester," said commission co-chair Gregory Williams.
"We have to address the real concerns that we have a large portion of our population that have low and moderate means, and they have real issues that need to be addressed and we have to come up with solutions so the doors at the courthouse are open. Many people feel they don't have true access, and we have to implement these solutions so everyone believes they have a fair shot of justice."
While individuals have a right to counsel for criminal cases, they don't have such a right for civil cases—leaving many individuals to fend for themselves, due to lawyers' costs.
A 2012 American Bar Association Journal report found more than 80 percent of the civil legal needs of low-income Americans were not met.
In the First State, a 2009 Delaware Supreme Court Fairness for All Task Force report found the majority of self-represented litigants surveyed in the Justice of the Peace and Family Courts could not afford an attorney.
The findings coincide with a 2013 Current Population Survey, estimating a poverty population of about 123,000 in Delaware.
The Delaware Supreme Court established Access to Justice Commissions in order to address unmet civil needs.
In 2014, it tasked the Delaware Access to Justice Commission to identify barriers in the system, and submit recommendations for improvements.
A separate report is still in progress regarding the fairness of the criminal justice system.
The new report finds only 11 percent of defendants have a lawyer. While legal aid services for low-income residents are effective, there's only enough funding to serve one-eighth of the population.
The report shows 99 percent of consumer debt cases and 92 percent of debt action cases are underrepresented. In addition, 79 percent of custody and 75 percent of protection from abuse cases are unrepresented—and the success rate for the latter is 35 percent.
"Imagine standing before a judge who will decide whether you will retain custody of your child without a lawyer by your side, or a mother seeking protection from an abusive spouse without a lawyer," said subcommittee chair Rick Alexander.
Douglas Canfield of Legal Services Corporation of Delaware said when it comes to mortgage foreclosures and debt collection cases, non-represented individuals lose 90 percent of the time. When legal aid is involved, the client is successful 80 to 90 percent of the time, he said.
"It's crucial to keep a family in a house and keep the family together, to have an attorney," Canfield said. "Having a lawyer makes all the difference in the world, not having one—the court might as well be closed."
He said funding for legal sources in Delaware is 20 percent of what it was in 1995. Canfield would like Delaware to emulate New York City—which set aside funds to establish a person's right to an attorney for landlord-tenant cases.
The report recommends increased state funding, and exploring the private sector for additional funding.
Alexander said the state would earn a financial return on the investment.
"Providing legal services to those who can't afford them reduces costs for physical injuries, mental health care or lost productivity," he said. "Effective legal assistance can result in savings to hospitals, law enforcement, the criminal justice system, to domestic violence shelters and homeless systems."
The report states when individuals must represent themselves, there needs to be more help. The court's website has information, but isn't always easy to navigate or understand.
Recommendations include enhancing the website and converting portions of the law libraries into resources centers for pro se litigants. Williams said updating the website will be achieved quickly, but training individuals to adequately represent themselves in court will take more time.
Justice Karen Valihura said improved services are necessary.
"To get to that ideal state where everyone who needs a lawyer is going to have a lawyer…that would be great, but is it reality?" she said. "And is it reality in this economic climate? So in the interim, I think we need to do everything we can to help those individuals and maintain a fair system."
The report also found few attorneys provide more than 25 hours of pro bono services per year—either due to limited time or a lack of expertise in the most needed areas of family law and consumer law. Recommendations include developing statewide pro bono practice groups, holding an annual pro bono summit and creating a pro bono challenge for attorneys.
"Everyone in this room recognizes the important of pro bono—we all want to do it, we all mean to do it and for whatever reason, we don't do as much as we think we should—and collectively as a bar we don't do enough period," said subcommittee co-chair Richard Forsten.
"We want to make it as easier for lawyers to get involved and as painless as possible for lawyers to get involved."
WHYY is your source for fact-based, in-depth journalism and information. As a nonprofit organization, we rely on financial support from readers like you. Please give today.