Delaware poultry operation plans to relocate headquarters and expand operation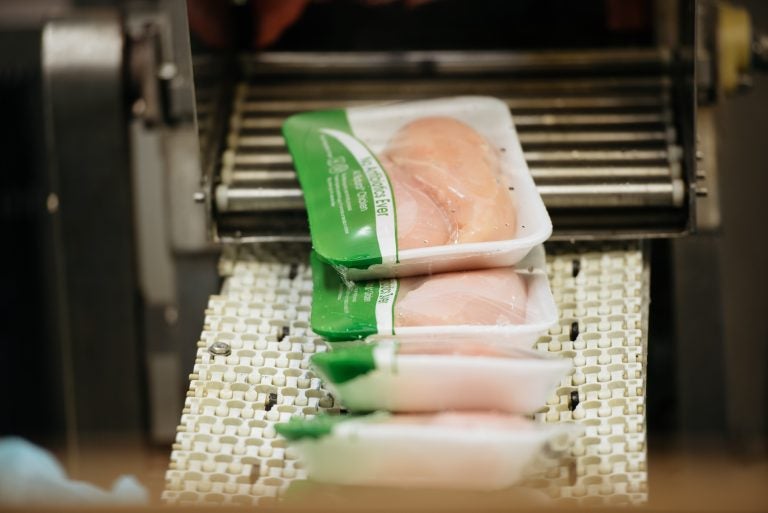 A Delaware poultry company which prides itself in producing and processing chicken without any antibiotics is moving its operation.
Allen Harim will take its headquarters to the former Vlasic pickle plant that the company purchased in 2014.
"This is an exciting time for our company, as we approach our 100th anniversary on Delmarva in 2019," said President and CEO Joe Moran. "Seaford has been our home for the past century, but it's time to look forward to the future and where this company is heading.
According to officials, the move means more space for about 50 workers.  But first, interior and exterior renovation work must be done at the 460,000-square-foot building.
"We've outgrown our space in Seaford, and this location puts us closer to our processing plant in Harbeson, and our brand new hatchery in Dagsboro which should be finished by next fall. This is an ideal location that gives us an opportunity to create a more modern and efficient workspace and we look forward to the next 100 years for Allen Harim," Moran said.
Delmarva Veteran Builders, has been hired to lead construction efforts. The Salisbury, Maryland company which puts veterans back to work is expected to complete the project by early 2018.
"We are honored to have been chosen to be a part of this project," said Chris Eccleston, President of DVB and a U.S. Navy veteran. "This is another great project that will help put veterans to work, and we applaud Allen Harim's continued investment on Delmarva and their commitment to our veterans."
Harim officials say relocating its operation also allows the company to do more as well as accommodate the deboning operation for poultry.
"This is work that's already being done outside of the state and we're excited to be bringing that work back to Delaware," Moran said. "We will be creating about 165 jobs in Millsboro and bringing back economic activity to our home state."