Delaware General Assembly approves fiscal '19 budget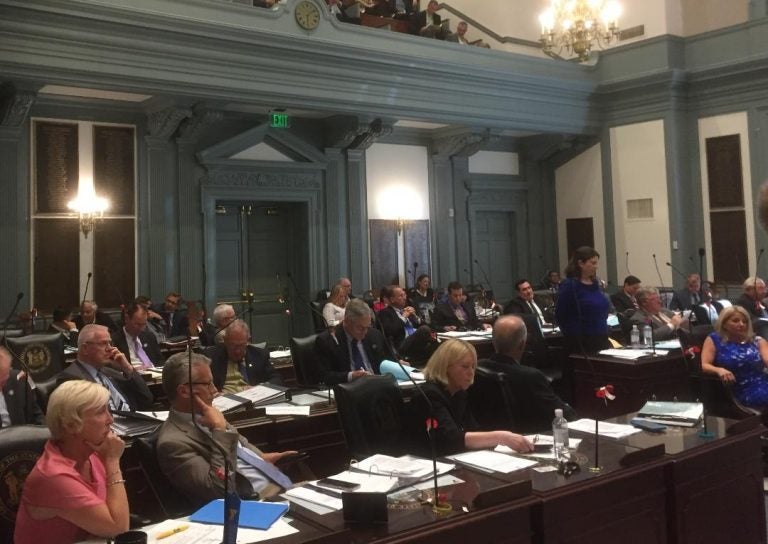 The Delaware General Assembly, in an unusually early move, has approved a $4.27 billion budget bill for the fiscal year that starts July 1.
The House voted almost unanimously with one lawmaker absent to pass the general fund budget bill with three days remaining in the legislative session — the earliest in recent memory, according to some legislators.
State lawmakers have made it an annual tradition to debate the budget and make last-minute changes well past the June 30 midnight deadline.
Before it adjourns June 30, the General Assembly must also pass the bond bill that pays for capital projects, the grant-in-aid bill that provides supplemental funding to dozens of nonprofit organizations, and a supplement to the budget that includes one-time spending on retirees and employee bonuses.
The fiscal 2019 general fund budget represents about a 4 percent increase from this year's spending plan. Legislators had about $47 million more to work with than previously projected, but decided not to spend the extra dollars.
This year's budget process was a stark contrast from last year, when Gov. John Carney, D-Delaware, proposed spending cuts and an increase in the personal income tax to bridge a $400 million budget deficit. After an overtime session that atypically extended several days into early July, the General Assembly finally agreed on an increase in the realty transfer tax to make up the deficit.
This year's budget includes $1,000 salary increases for state employees, and a 2 percent raise for teachers.
The budget also sets aside funds to increase correctional officers' starting pay to $43,000 and create a career ladder, and for the Department of Correction to implement recommendations from an independent review that took place after the James T. Vaughn prison uprising.
Public education funding would increase by more than $63 million to fund early learning centers, opportunity grants for schools with low income students or those learning English, transportation and other Carney administration initiatives.