Delaware district uses locked bags to implement new middle school cell phone policy
Middle school students in the Colonial district can now use a locked YONDR bag to help them keep their phones out of sight during the day.
The Colonial School District has implemented a new cellphone initiative this school year with the expectation of "out of sight, out of trouble."
The northern Delaware district's goal is to improve students' social, emotional, and academic well-being as they begin their first week of classes. Students are not required to participate.
George Read, McCullough, and Gunning Bedford middle schools are the first to introduce the new initiative in collaboration with YONDR, which will supply pouches for kids to put their phones. Beginning with the first day of classes, the school gives each student a pouch, which they keep until the last day of classes. As they enter the building, pouches will be closed and locked. They can be unlocked at magnetic unpouching stations at the end of the day.
"The pouch is there as a tool to help students successfully adhere to the expectations of keeping their phones out of sight and out of trouble," said Nick Wolfe, principal of George Read Middle School.  Wolfe reiterates that it's not a requirement. "It's just a tool to help kids meet that expectation of keeping their cell phones out of sight during the course of the day."
According to Dr. Jon Cooper, director of the district's Division of Health & Wellness, the goal of this effort is to take another step towards eliminating cyberbullying and relieving students of the strain of social media.
"We firmly believe that over time, this approach will reduce the stress often associated with the over-use of social media by teens and reduce student and classroom distractions, while helping teach young people a measure of self-control," Cooper said.
Colonial educators saw that their students had lower resiliency and fewer coping mechanisms. According to research, Wolfe said that as cell phone use increases, so does loneliness, anxiety, depression, and mood disorders. Due to the pandemic and students returning to class after attending virtually for over two years, this increased significantly.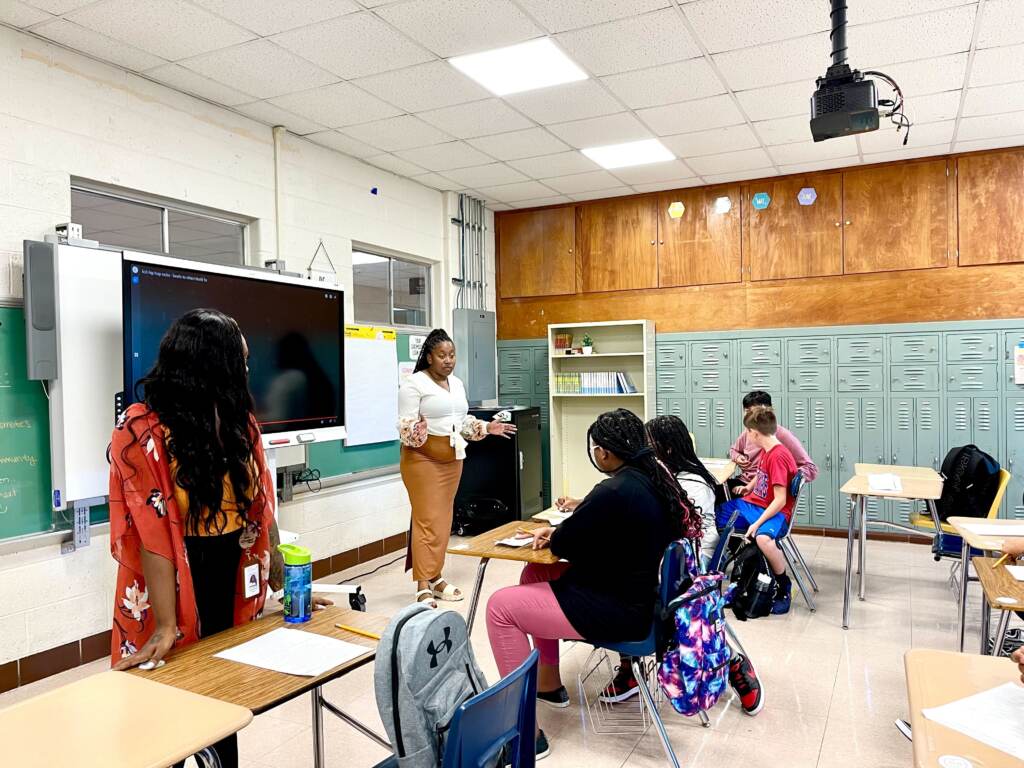 "The research around the adverse effects of adolescent/teenage cell phone use is alarming," Principal Wolfe said. "We really felt it was time to provide a phone-free environment for the emotional well-being of our students."
Teachers and staff members say that cell phones have certainly been more distracting during the COVID era.
The pandemic has exacerbated cell phone use in school buildings since during the early stages everyone was isolated in their homes, said Devon Stockton, school therapist at George Read.
"We're slowly making our way back into the norms of society. I'm hoping that this initiative really reflects the idea that we don't want them to be a mainstay for everyone to count on as their only communication device," Stockton said. "We want to get back to that in-person relationship building."
The YONDR pouch is something that educators like Dezzarae Crosler, an English Language Arts special education teacher for sixth grade, see themselves using, especially during staff meetings. This has pushed some students, according to her, to put their phones away. "Like showing them as an adult, like, 'Hey, I'm willing to do this too. I'm willing to buy in.' And then they're like, 'okay, well, if the adults are going to do it, I guess we can try.'"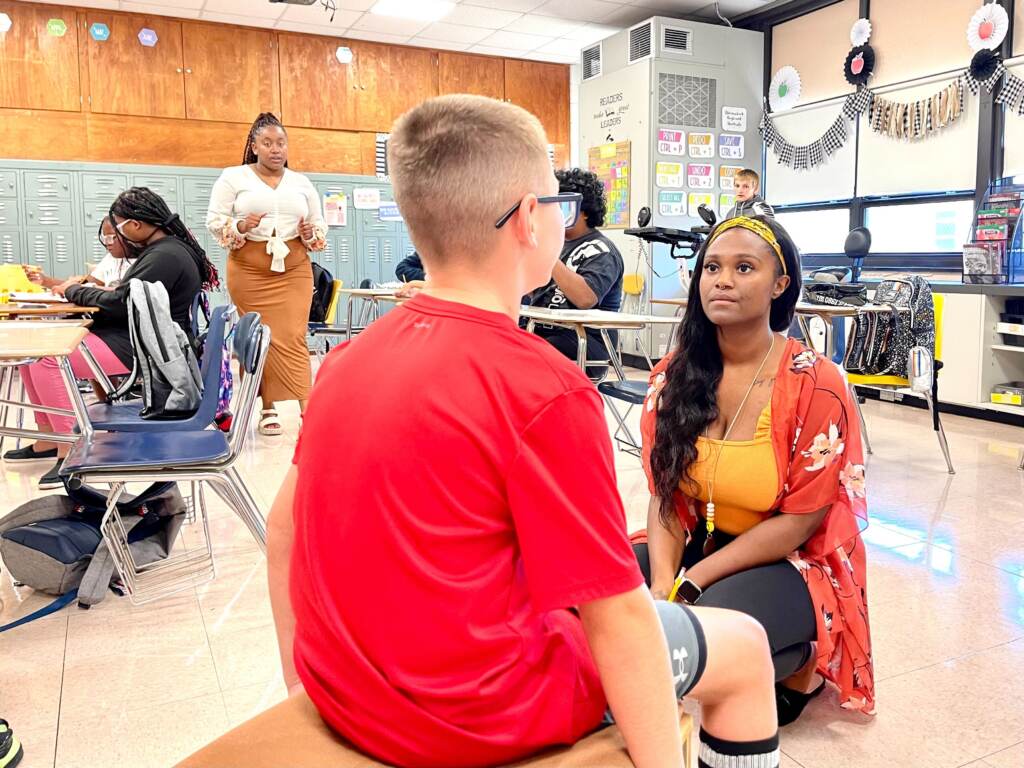 Even though classes have only been in session for a week, many staff members are excited for this new initiative and the rebuilding phase. "The day you plant the seed, isn't the day you eat the fruit," says Crosler. "YONDR is just like a step in that journey to set these kids up for what they need and where we all want them to go."
Leaders at the high school in Colonial, William Penn High, are researching how this initiative may benefit their school population.
The district is aware that some people will be unhappy, but they're confident that the reasoning and rationale is sound. "It's data-based, it's research-based, and we're going to provide a safer, healthier school community for our kids," Wolfe said.
WHYY is your source for fact-based, in-depth journalism and information. As a nonprofit organization, we rely on financial support from readers like you. Please give today.