2 new skateparks coming to Delaware County, thanks to local nonprofit
The county is getting a new concrete skatepark in Chester Township and plans are in the works for one in Upper Darby.
Got a question about life in Philly's suburbs? Our suburban reporters want to hear from you! Ask us a question or send an idea for a story you think we should cover.
A small nonprofit — launched by a suburban mother of three during the early, restless days of the pandemic — set out on a mission in summer 2020 to add more skateparks to Delaware County. 
Despite being home to more than half a million residents, the county has just three, small skateparks: in Havertown, Radnor, and Chichester.
Two years later, Stacy Olkowski and members of the Delco Skatepark Coalition are finally seeing the fruits of their labor pay off — Chester Township is getting a new, concrete 3000-square-foot skatepark at Worrilow Park, and a new skatepark in Upper Darby is in the works.
"We've been doing a lot of work with the local townships," said Olkowski, of Media.
The group, she said, has been having meetings with township officials, "talking to parks and rec committees, and basically, just trying to get some buy-in and some interest from these different communities if they want to park and if they have the room for a park, too."
Chester Township officials were already planning last year to upgrade and add a skatepark to Worrilow Park, but they wanted some guidance.
"We went out and met their engineer on site and gave him some recommendations, and he completely revamped his plan for the park," Olkowski said.
The Langhorne-based 5th Pocket Skateparks was tapped to design and construct the new skatepark. Jesse Clayton, one of the owners of the design and construction company, said that 5th Pocket helped steer the township away from a modular, prefabricated design to a more industry standard build.
"That era of skateparks has kind of been lapped by a quality, custom, concrete design build," Clayton said.
He expects that skatepark construction will begin this week. Olkowski said that the skatepark is expected to open in September.
Beyond connecting the township with 5th Pocket Skateparks, the Delco Skatepark Coalition also held fundraisers and partnered with 2SP Brewery in Aston to raise money for the project.
Last week, the coalition presented its first donation of $4,000 in the form of a big check to Chester Township at a council meeting.
Olkowski said she believes that everybody deserves to have the opportunity for active recreation — and that's what skateparks offer.
"Whatever wheels you're on — whether they are skateboards, or roller skates, or if you're in a wheelchair — we want somebody to be able to experience the joy of being able to get out and ride," Olkowski said.
Erin Lopes, a coalition board member, said in a statement that "no kid should be without access to great recreational options."
Lopes said the nonprofit plans to offer skate clinics at the skatepark once it opens, as well as to provide free skateboards and helmets to kids in the township.
The coalition is calling this the "Kids on Wheels" program and asking for people to donate used skateboards, scooters, and helmets at three Delco sites: 2SP Brewery, Baker Street Tatoo in Media, and Game on State, also in Media. Game on State will offer a free, 15-minute game pass to those who donate used items at the location.
While Chester Township will be the first municipality to build a skatepark through a partnership with the Delco Skatepark Coalition, Upper Darby Township won't be far behind.
Upper Darby currently has proposed plans in place to work in partnership with the coalition for the construction of a concrete skatepark in the Observatory Hill recreation area. The township received grant funding from the Pennsylvania Department of Conservation and Natural Resources to redevelop the site.
In a statement to WHYY News, Upper Darby Mayor Barbarann Keffer said that the township is "very excited" to bring a skatepark to the community.
"If we want our kids to stay out of trouble and lead healthy productive lives, we have to learn to meet them where they are and provide the outlets and opportunities that interest them. I am a grassroots Mayor and this idea came from exactly where it should come from — the community," Keffer said.
"Whether you are a goofy-footed pro or a total newb, Upper Darby wants to welcome anyone with the interest, creativity, and perseverance to come join our new skate community and enjoy this facility."
Last year, Upper Darby's recreational advisory committee and the Delco Skatepark Coalition co-hosted a pop-up skatepark event. It appears as though that event successfully provided the proof of concept needed to move forward with a more permanent space.
A timeline for the construction of the Upper Darby skatepark has not been set.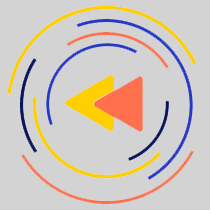 Saturdays just got more interesting.
WHYY is your source for fact-based, in-depth journalism and information. As a nonprofit organization, we rely on financial support from readers like you. Please give today.