Delaware County adds drive-thru coronavirus testing sites
Delaware County is reported to have one the highest number of coronavirus cases in Southeastern Pennsylvania. And with cases rising because of the highly transmissible omicron variant, Delco is opening additional drive-thru PCR testing sites.
In a statement, Rosemarie Halt, who chairs the county Board of Health and directs its COVID-19 Task Force, said, "During this time of extremely high transmission, we remind residents of the critical need to wear well-fitted masks properly, adhere to social distancing, and get vaccinated and boosted. Vaccines remain our most effective tool to fight the omicron strain, and all residents are encouraged to get vaccinated."
At Mercy Fitzgerald Hospital in Yeadon, no appointment is needed, and community members as young as 3 can get tested. Through Friday, Jan. 7, testing will be available from 8 a.m. to 4 p.m. That will change for the week of Jan. 10, with testing available Tuesday through Saturday from 8 a.m. to 4 p.m.
Each morning from 7 to 8 a.m., testing is reserved for first responders, emergency management services personnel, and health care workers.
A new site at the Delaware County 911 Training Center in Sharon Hill will open on Friday, Jan. 7. It will be run by Personic Health Care. Its hours of operation and full details have not yet been announced.
Delco's permanent testing sites at the Delaware County Wellness Center in Yeadon and the Keystone First Wellness Center in Chester are also still operational.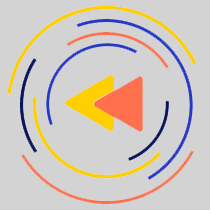 Saturdays just got more interesting.