Stuck in the House: Delaware bill requiring permit and training to buy handguns languishes
Under the bill, prospective buyers would have to complete a training course that involves gun safety and storage instruction, plus the live shooting of at least 100 rounds.
Listen
1:41
When legislative leaders and Delaware Gov. John Carney joined forces in May following the deadly Uvalde mass shooting, they decided to enact a package of six gun control measures. But they left one significant bill behind.
That's the legislation that would require handgun buyers to first obtain a permit and pass a firearms training and safety course.
The bill's omission was a curious one given it sailed through the state Senate 14 months earlier and cleared the House Judiciary Committee a few weeks later. Since then, the bill has been buried in the House Appropriations Committee. That's where it will remain until the legislative session ends on June 30. Then the measure will expire.
The fact that the bill will die in about a week frustrates Senate sponsor Tizzy Lockman and angers state Rep. John Kowalko, who touched on the bill's abandonment on the House floor.
Kowalko spoke out moments after the House passed a bill that bans the sale of assault-style weapons.
"Let's pause for a moment," Kowalko urged fellow Democrats, interrupting their self-congratulatory mood. "Let's reflect on the reality that gun violence and mayhem is not exclusive to these all-too-common incidents of mass shootings," Kowalko said, citing the attack in Ulvade, which left 19 children and two teachers dead.
"In my 35 years in Philadelphia and my 40 years here in Delaware, I've been allowed a clear view of mass murders that occur every day in our communities and cities. A clear view of young men and innocent bystanders who are mercilessly gunned down by other young people, because access to guns has become as easy as access to a can of beans on the shelf of the Acme," Kowalko said.
"So why, I ask you why, why are we not moving forward with a vote on a bill that would simply require a permit to purchase and a permit to order?"
No one answered.
'The bill would save the lives of Delawareans'
Gov. Carney's office did not respond to requests for an explanation about why the gun permit bill was left out of the package.
But fellow Democrat and House Speaker Pete Schwartzkopf has since told WHYY News that it's because the House simply "doesn't have the votes at this time."
Schwarzkopf said various issues he declined to identify have sidelined the bill, but that House members would "work on it to get a better version for January," when the General Assembly reconvenes. "I think they can put it together so it will pass."
Mara Gorman of Moms Demand Action noted, however, that Democrats control the House 26-15, and a gun permit law is part of the state party's platform.
Gorman pointed out that 13 other states, including Delaware neighbors New Jersey and Maryland, have such a requirement.
"We do know that handguns are a source of the majority of gun deaths in Delaware,'' Gorman said. "This would help prevent suicides, not to mention the kind of shootings that we see in Wilmington," she said.
Noting that a 14-year-old boy was recently shot to death in Wilmington, which has been plagued by gun violence for decades, Gorman said, "I'm tired of reading headlines like that. I view all Delawareans as my neighbors."
Gorman said suicides would likely go down if the bill were to pass since handgun buyers would be forced to go to a firearms dealer and clear a background check before purchasing a handgun.
She also sees a permit as a way of reducing the flow of weapons to Wilmington's streets and even further discourage straw purchases — the practice of buying a gun for another person who might be prohibited from having a firearm because of previous crimes.
Gorman said the training class would benefit the public and the owners because prospective buyers would get instruction on how to safely handle and store guns and ammunition, in addition to learning about child safety and shooting fundamentals.
Handgun purchasers would need to participate in live fire shooting exercises with a minimum of 100 shots, receive instruction on laws pertaining to the use of deadly force, and learn about conflict resolution to avoid violent confrontations.
The state would also have to act on an application for a permit within 30 days after receiving it.
Gorman said the fact that some House Democrats are hesitant to pass the bill "makes me angry" because it's clear it "would save the lives of Delawareans across the state."
'You're going to disadvantage people of limited income'
Mitch Denham, of the 23,000-member Facebook group Delaware Gun Rights, opposes the bill. He says that beyond constitutional reasons, "there are some unintended consequences that create classes of people" who can purchase a handgun.
Denham points to cost barriers for people with low income, who may not be able to afford the cost of a course and the ammunition needed for live firing training.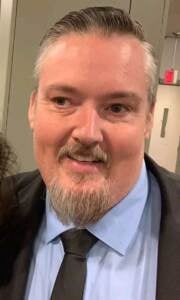 "If you don't have the ability to come up with the costs associated with obtaining the permit, you can't purchase a firearm," Denham said. "So you're going to disadvantage people that are of limited income. You know, people that are on fixed incomes. And a lot of times those people live in areas where they need the defense a little more than in areas where affluent people live."
"The idea that the right to keep and bear arms is blocked by some sort of paywall, for lack of a better term, is kind of reprehensible," Denham said.
'Any inhibition in the process makes people uncomfortable'
The state Senate passed the bill in April 2021 by a 13-8 vote, with all but one Democrat voting "yes."
State Sen. Lockman, who represents much of Wilmington, says she's frustrated that her bill has been stuck in the House because "we do suffer so much gun violence" in her district.
She theorized that one reason it "has languished" in the House is that "there's folks who have concerns about building mechanisms that resemble, in their view, a registry which this bill explicitly does not do."
Lockman also acknowledged that the waiting period for training and the application process gives others pause.
"Having any inhibition in the process to acquiring firearms is just something that makes people uncomfortable and brings a lot of pressure on us as a Legislature," she said.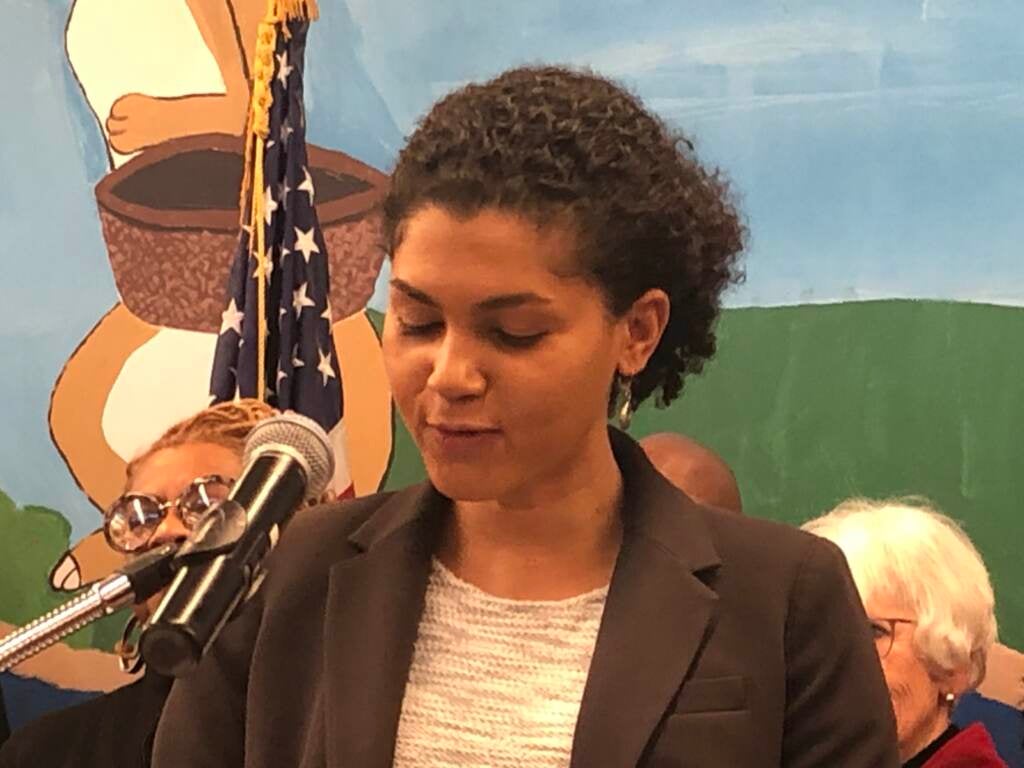 Lockman noted, however, that in the debates over bills such as the assault ban or raising the age to purchase a rifle from 18 to 21, some opponents said the focus should be on keeping guns out of the hands of criminals — not on law-abiding people who hunt, target shoot, or want to defend themselves.
"It was frustrating to hear folks speaking to that in the debate," Lockman said, "knowing that we have a bill in front of us that could actually address those exact issues and I think could really make a significant impact on the type of violence that we see here."
Lockman said she's committed to working with members of the House to "see what we might need to modify in order to try to build up the votes that we need to get it moving forward. But I'm completely committed to doing that. I think it is probably one of the best pieces of policy I've worked on."
Gorman says she's optimistic a permit bill will eventually become law.
"We're not going to stop talking about it," Gorman said. "This is an election year. Moms Demand Action volunteers are going to be out. We've going to have a number of gun sense candidates. We're not going to let up that pressure because we know that this is important."
WHYY is your source for fact-based, in-depth journalism and information. As a nonprofit organization, we rely on financial support from readers like you. Please give today.