Del. weighs reopening hospital, calls on retired health workers to boost COVID-19 response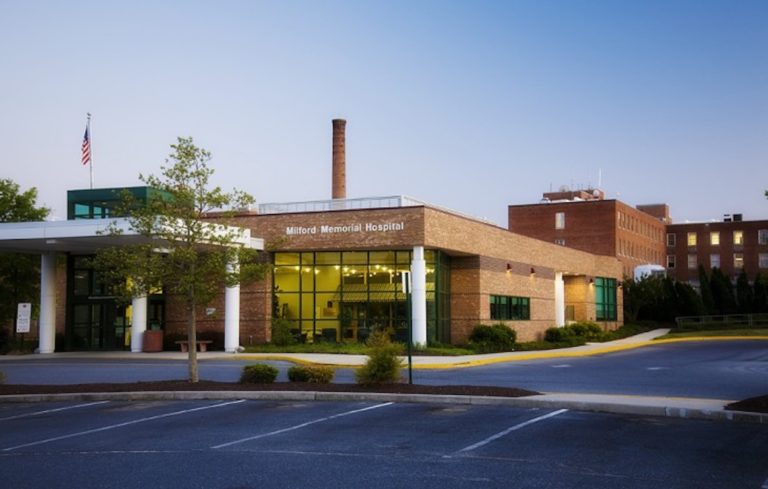 Delaware could possibly reopen Milford Memorial Hospital as soon as next week as part of the state's COVID-19 response.
The Sussex County hospital was sold to Nationwide Healthcare Services last June after its previous owner, Bayhealth, moved operations to another location. A portion of the building is undergoing renovations to open a short-term rehabilitation center and long-term care facility, but the remainder of the building is empty and could accept 100 beds when COVID-19 cases rise.
The hospital is just one of several sites the state is considering to prepare for a predicted surge in coronavirus patients requiring hospitalization. These sites would be readied for patients who aren't ready to be discharged, but are not in critical condition.
Delaware Emergency Management Agency Director A.J. Schall said the state has been in talks with Nationwide Healthcare Services for more than two weeks, and will make a decision by the end of this week, taking into consideration what geographical area is in most need.
Last year, Bayhealth and Beebe submitted proposals to build standalone emergency departments in Sussex County. While a committee did not approve the applications, the hospitals argued residents in the heart of the county have to drive 30 minutes to get to the nearest hospital. In addition, the population in Sussex is aging and many primary care doctors are retiring.
Despite those concerns, medical professionals say Sussex, and the rest of the state, is prepared to tackle COVID-19. Wayne Smith, president and CEO of the Delaware Healthcare Association, said opening the old Milford hospital will help the county prepare for an influx of coronavirus patients.
"Most of those rooms are still in the situation they were when [Bayhealth] decamped for its new location, and are easily staffable and easy to return to service," he said.
There's also some flexibility at Nemours/Alfred I. duPont Hospital for Children in Wilmington to serve in-patient adults soon to be discharged, Schall said. In addition, some Delaware hospitals are looking into using any unused space in their facilities — on the condition they can line up extra beds and staff.
"Our limiting factor is not a brick-and-mortar building. There are plenty of buildings we can move medical personnel into," Schall said. "The concern is the doctors and nurses we need to run these facilities, knowing hospitals are getting busier by the day."
Schall said the need for more health care workers will likely extend across the state. While Sussex County has an aging population and fewer hospitals, New Castle County is more densely populated and so far has the highest numbers of confirmed COVID-19 cases.
Delaware is asking doctors and nurses who have retired in the past few years, or those with medical licenses in other states, to help.
Gov. John Carney signed an executive order last week relaxing medical practice requirements, and allowing doctors and nurses whose licenses have expired in the last five years, or were issued in other U.S. jurisdictions, to provide care in Delaware during the crisis.
Schall said Delaware has also received personal protection equipment from the federal government, and while the supply isn't "great," he said it is "stable for the time being." There currently are about 350 ventilators in the state — about 200 available to use today, and the remainder are being refurbished by Bloom Energy after sitting in a state warehouse.