Del. Senate passes bill to keep guns out of the hands of mentally ill
The mental health bill would keep firearms out of the hands of those who present a danger to themselves or others.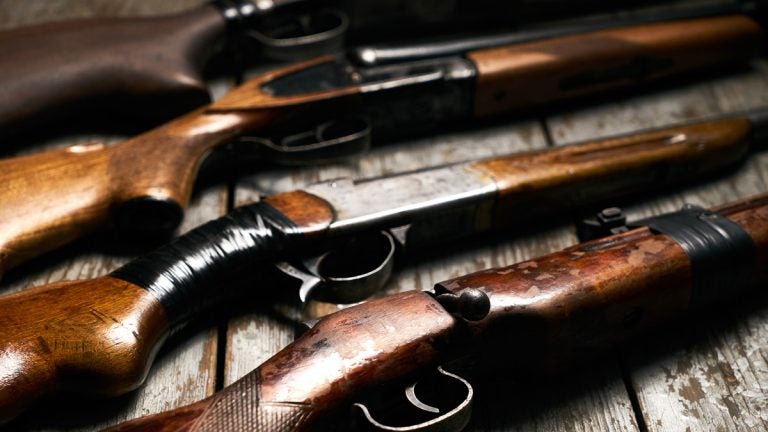 Delaware state senators voted unanimously to pass a bipartisan gun control bill.
House Substitute 1 for House Bill 302 is designed to restrict access to guns for those considered a threat to themselves or others. The measure sailed through the House last month. Tuesday's vote was the final legislative hurdle before reaching Gov. John Carney's desk for a signature. The governor has promised to sign it.
Under the bill, licensed mental health professionals are required to report anyone they believe is mentally unfit to law enforcement. If a judge agrees, the measure authorizes law enforcement to confiscate any guns or ammunition belonging to that individual. Due process is included for firearms to be returned to a person.
"This legislation – one piece in a comprehensive package of gun safety reform – takes responsible steps to protect Delaware communities by keeping firearms away from those who pose a danger to themselves or others," said Governor John Carney, D-Delaware. "This is commonsense, bipartisan reform that will make our state safer, while protecting the due process rights of all Delawareans. This legislation also will ensure that Delaware's health professionals and law enforcement are working more closely together when it comes to the issue of gun safety."
A similar bill pushed by then-Attorney General Beau Biden in 2013 stalled in the state Senate. Hence, this latest iteration has been dubbed the Beau Biden Gun Violence Prevention Act.
"Legislators and advocates across the board agree that it is critical to address mental health and gun safety, and the Beau Biden Prevention Act represents a true consensus piece of legislation. It promotes public safety and sensible gun safety policy, while protecting the due process rights of Delawareans. I am so proud to see it pass the Senate and head to the Governor's desk," said Rep. David Bentz, D-Christiana.
The bill's prime sponsor continued, "We have an obligation to prevent senseless gun violence whenever possible. When a person presents a danger to themselves or others, mental health professionals can help prevent some of these tragedies and save lives. I hope this legislation serves as a model for other states as they grapple with gun safety policies."
Republican state Senator Greg Lavelle, R-Sharpley, was among the yays.
"When you have to put in due process and other protections that respect the Delaware Constitution, respect the ability of health care providers to do their job, protect people's homes and families — it's a delicate balancing act. It's not as easy as some people would have you believe. So it took some time, we came to a compromise. It's a good bill and it'll be put into practice. And if things need to be changed, once it's in practice, it can be done as well," Lavelle said.
Additionally, the bill would prohibit a person committed to a hospital for treatment of a mental condition from possessing or obtaining a firearm. A person charged with a violent crime who is found not guilty by insanity, guilty but mentally ill, or mentally incompetent to stand trial also would not be permitted to obtain a gun.
Senate Majority Leader Margaret Rose Henry, D-Wilmington, another sponsor, said the bill is a major step forward on gun violence and on mental health.
"We often think of gun violence as being about homicide, but almost two-thirds of all gun deaths are suicides," Henry said. "The data tells us that people with mental illnesses are more likely to be victims than perpetrators of gun violence, which makes it all the more urgent for us to dispel with the dangerous, baseless, and stigmatizing myth that people with mental illnesses are dangerous. This is thoughtful legislation that I'm proud to sponsor."
WHYY is your source for fact-based, in-depth journalism and information. As a nonprofit organization, we rely on financial support from readers like you. Please give today.