Del. Planned Parenthood clinics still facing violent threats one year after Molotov cocktail incident
Samuel Gulick threw a Molotov cocktail through the window of the Newark medical facility in January 2020. He faces up to 10 years in prison.
A Middletown resident has pleaded guilty to throwing a Molotov cocktail through the window of Planned Parenthood of Delaware's Newark medical facility more than a year ago, but the clinic's president said workers and patients remain the target of unsettling threats of further violence from abortion opponents.
CEO Ruth Lytle-Barnaby said threats and harassment come from demonstrators outside clinics, and by phone, email and on social media.
"We have protesters that take pictures of our cars, and pictures of us, videotape us,'' Lytle-Barnaby said. "We've had people in the past name the names of our kids or spouse or partner or something that lets us know that they know where we live. I mean those things are part of our world."
Lytle-Barnaby spoke with WHYY in the wake of 19-year-old Samuel Gulick's plea this month in U.S. District Court in Wilmington to intentional damage of a facility that provides reproductive health services, and possession of an unregistered destructive device under the National Firearms Act.
Gulick has been detained since his arrest and will face up to 10 years in prison at his June sentencing. Gulick has agreed not to seek less than two years behind bars, court papers show. He also has agreed to forfeit an assault-style rifle and ammunition seized from the home where he lived with his parents. Gulick's public defender, Conor Wilson, said he could not comment until sentencing.
Prosecutors dropped the most serious charge — malicious damage to a building used in interstate commerce with fire or destructive device — which carries a mandatory five-year prison term.
Lytle-Barnaby said she would like to see the judge prohibit Gulick from going near any Planned Parenthood facility ever again.
She also expressed dismay that an 18-year-old at the time who had just become an adult "became radicalized to decide that this was a solution to something he didn't particularly approve of."
"This young man really put significant damage to his own life and his options for the future," she said.
She said that beyond the frightening arson attack, threats and harassment are an unfortunate reality at her agency's three facilities, in Wilmington, Dover, and Newark.
"Some are disguised and vague and some are more direct,'' she said.
Asked for specifics, Lytle-Barnaby paused before saying, "I'm not going there. I'm not going to dignify it."
The number of attacks against Planned Parenthood and other facilities that provide abortions among many other medical services is on the rise, according to the latest report from the National Abortion Federation.
The group's 2019 Violence and Disruption Statistics shows an increase in trespassing, invasions, and hate mail and harassing calls over the previous year at clinics. There were 15 arson attacks nationwide from 2011 through 2019, the report said.
Social media posts with 'strong anti-abortion ideology'
The crime at the medical and counseling facility on Delaware Avenue occurred around 2:15 a.m. on Jan. 3, 2020. Video surveillance captured Gulick standing on the front porch spray-painting the Latin phrase "Deus Vult" in red letters.
"Deus Vult" translates to "God wills it" and is associated with the Crusades, the religious wars more than a millennium ago. Gulick used the phrase on his Instagram page, which featured several posts supportive of "strong anti-abortion ideology,'' court records show.
Video also showed Gulick stepping off the front porch, lighting the flammable device and throwing it at the window. It exploded and burned for about a minute before self-extinguishing, court records said.
Video footage also captured the license plate of the maroon Toyota Highlander in which he drove away, and motor vehicle records showed it was registered to one of Gulick's parents. He was arrested the next day.
Delaware U.S. Attorney David C. Weiss said Gulick's crime "had potentially deadly consequences."
Lytle-Barnaby said she and other staffers were rattled by the Molotov cocktail attack, which she said could have destroyed her clinic and other nearby buildings. During the Delaware agency's 90-year history, facilities have been vandalized and client escorts attacked, but nothing as serious as Gulick's crime.
FBI Special Agent Jennifer C. Boone said the bureau has zero tolerance for people who attack or threaten health care facilities.
"While people have a First Amendment right to peacefully express their views," Boone said, "they do not have a right to vandalize clinics in the hopes of deterring women from receiving lawful services that those facilities provide."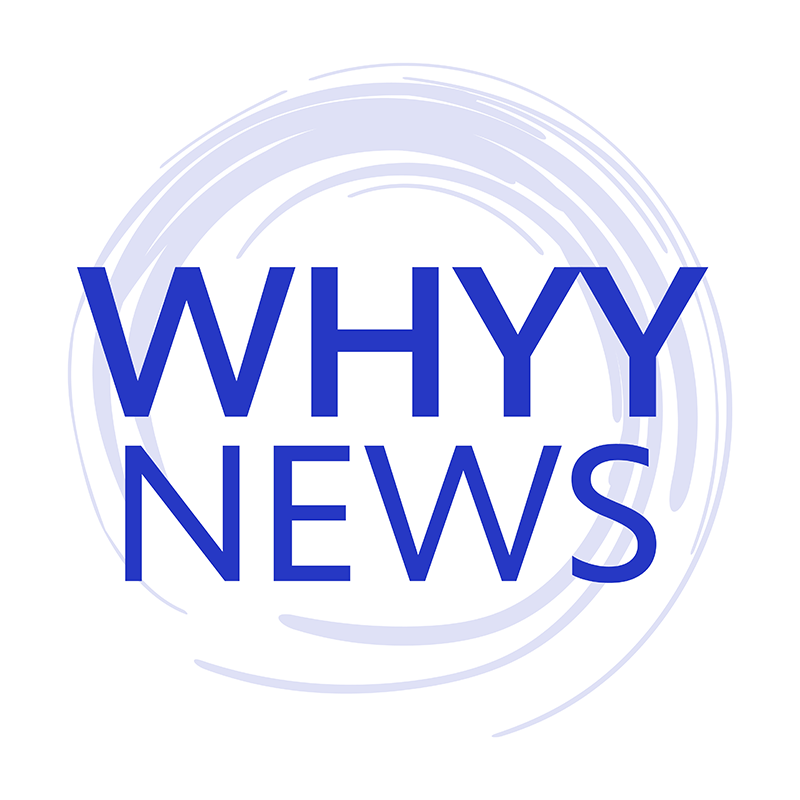 Get daily updates from WHYY News!
WHYY is your source for fact-based, in-depth journalism and information. As a nonprofit organization, we rely on financial support from readers like you. Please give today.