Decades after landmark lawsuit, caseload concerns continue in Allegheny County's public defender office
Listen
7:08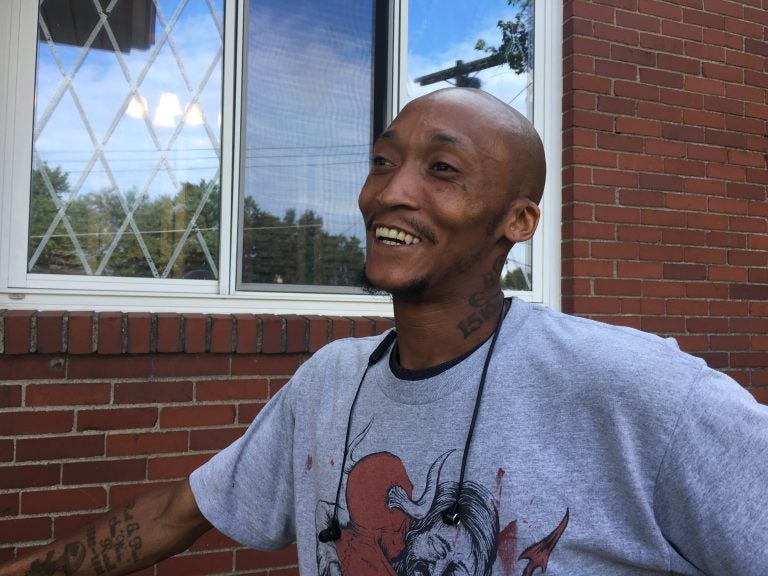 On a humid summer day, Shawnray Byrd works a new job renovating a home just outside Pittsburgh. During a break, he says he's grateful to be employed and free.
"It's like everything is just going uphill now," he said.
The 37-year-old spent six months in jail after being charged with attempted homicide in 2017.  He said his public defender was crucial to his acquittal in March.
"He cared about my freedom," Byrd said. "And that's something that was special to me — as soon as I met him, I mean, within the first five minutes, I'm like, 'This dude's good.'"
Byrd remembers the attorney spent days preparing for trial.
"And we need more people like that to defend the people because everybody can't afford lawyers," Byrd said.
Byrd has been served by public defenders in Allegheny County four times since 2001. Overall, he said, he's received strong representation. But, he remembers one defender in 2015 who never discussed his case with him and constantly mispronounced his name.
"He didn't even show up to my prelim or nothing," Byrd said. "It had to get postponed like two or three times."
Byrd was ultimately acquitted of firearms-related charges in that case, but his experience echoes a dynamic described in a 1996 class-action lawsuit against the Allegheny County Public Defender's Office.
Clients sued the office, alleging that it wasn't providing constitutionally adequate representation. The suit described an environment of severe dysfunction, where clients often didn't meet their lawyer until just minutes before appearing in court. It said attorneys were saddled with such overwhelming caseloads and denied so many resources that they often couldn't advocate effectively.
The case ended in a settlement in 1998, with Allegheny County agreeing to boost funding for indigent defense.
"What that lawsuit did was to pretty much double the resources of that agency, both financially in terms of budget and in terms of staffing," said Vic Walczak, legal director of the American Civil Liberties Union of Pennsylvania. He was one of the attorneys who brought the suit on behalf of the clients.
In Pennsylvania, counties must pay for indigent defense. The commonwealth is the only state in the nation that doesn't fund public defenders at all. In the majority of states, funding comes mainly — if not entirely — from the state.
He said/he said
But, just how much progress the office has actually made in the last two decades is being debated by the county's chief public defender and a critic who recently quit the office.
According to Joe Otte, who resigned from the office in June, defenders still have too many cases. Office data show trial attorneys like Otte were assigned an average of about 60 cases at any given time over the last year and a half. That number, however, has risen above 80 at times.
"And if you have 80, you're juggling," Otte said. "And some people are getting the attention, and some people are getting great representation. But I can say, at least for me personally, I felt that there were deficiencies in my representation, and it started to weigh on me."
Moreover, Otte noted, the Allegheny County public defender's office typically ran surpluses of more than $400,000 each year from 2013 to 2016. That bothered the attorney far more than his caseload.
"The solution was to hire more attorneys," he said. "The solution was to hire more investigators. We had the ability to do that."
Chief Public Defender Elliot Howsie doesn't see a problem. He said his office has simply become better managed.
"In terms of resources, in terms of our ability to effectively represent our clients, we have what we need," Howsie said.
In fact, Howsie says his office is devoting more resources than ever before to its clients. He said the office gets clients out of jail before trial three-quarters of the time, and that it's getting record numbers of cases dismissed before trial.
Letters from inmates, he added, confirm the office has improved dramatically.
"When I first took my position," Howsie recalled, "the complaints would be that, 'I haven't seen an attorney, I don't know what's going on.' Now, the letters are geared more towards information: 'What should I expect next?' 'Can you expedite my court hearing?' 'Can you please contact a family member?' Things like that."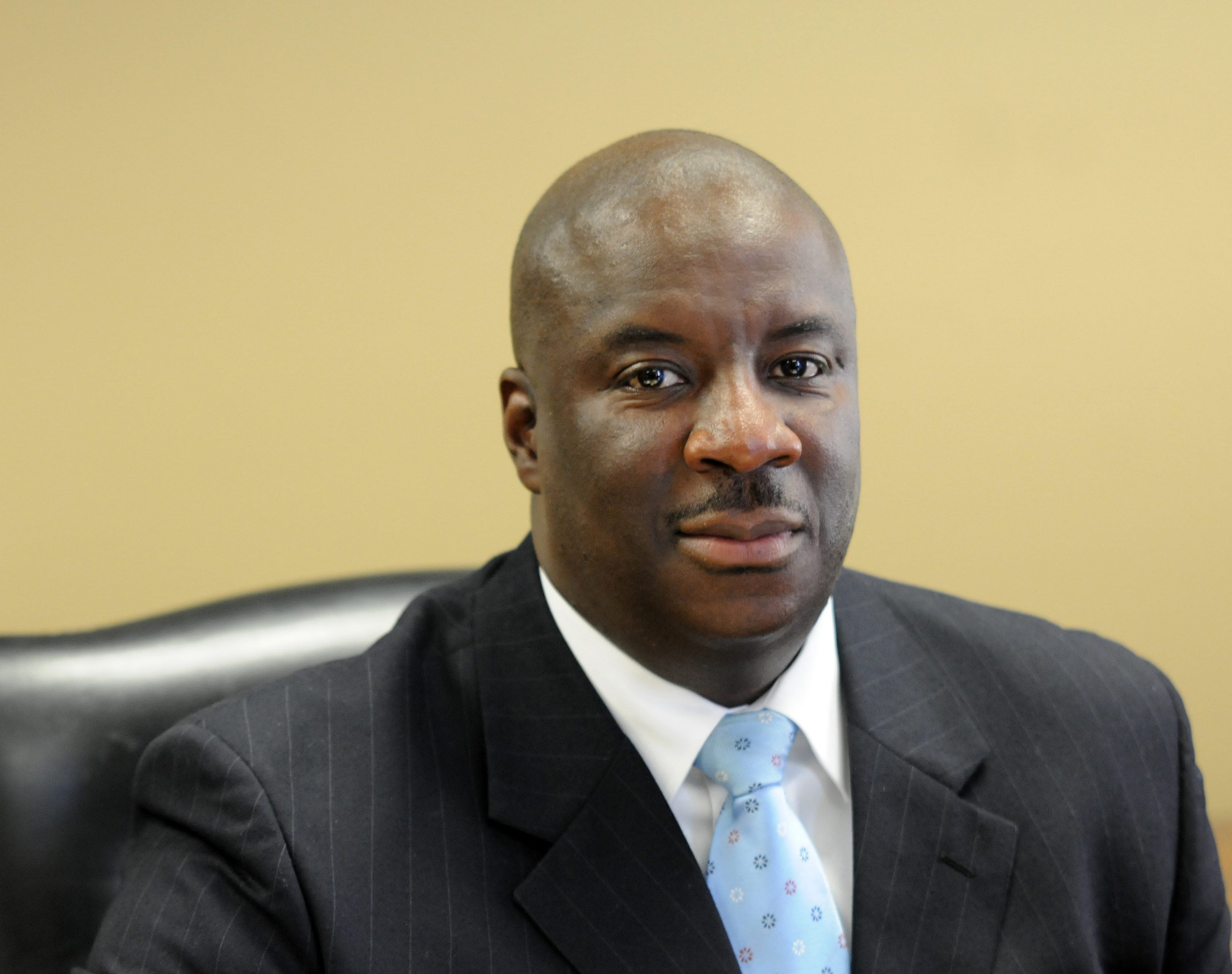 Otte agrees the office has made strides. But he said those improvements aren't sustainable without more attorneys, and that current public defenders are being asked to do more for low salaries that aren't keeping pace with inflation.
"It creates a situation in which there is high turnover," Otte said. "There's often dissatisfaction with the work environment. And to claim that that's not going to have any bad effect on representation, I think is fanciful."
Howsie acknowledged turnover is a challenge and said recruitment and retention are priorities. According to him, three to five attorney positions are typically vacant at any given time.
Howsie noted, however, that public defenders today have far fewer cases than they used to. In 2011, he said, an attorney could be assigned more than 150 cases.
Statewide fix
Regardless, some say staffing and resources alone can't solve the fundamental issues that came to light in the 1996 lawsuit.
"I think the progress that we had hoped for never materialized," Walczak of the ACLU said. "But at some point, the litigation can't do it all. It really requires leadership within the office. And when you don't get that, you don't get the progress or the reforms that are needed."
Since the suit in Allegheny County, just one other county has faced similar litigation. In that suit, the ACLU of Pennsylvania alleged that "gross and chronic underfunding" of Luzerne County's public defender's office "led to widespread violations of poor criminal defendants' constitutional right to adequate counsel."
The question that emerged in the case was whether clients of the public defender can sue counties for alleged underfunding of indigent defense, even if they themselves have yet to receive ineffective representation. The Pennsylvania Supreme Court concluded in 2016 that they can.
Walczak noted the Allegheny and Luzerne county cases shared a limitation.
"That's a county-by-county approach, and there's 67 counties in Pennsylvania," he said. "What we truly need is leadership in the General Assembly and the governor's office, and we need a statewide fix."
Harrisburg hasn't made the issue a priority. Walczak doubts that will change.
"If you think about the public defender's clients, these are not exactly the wealthy, the powerful, the movers and shakers in society," Walczak said. "You're really talking about a lot of people who are already marginalized, don't have a lot of political influence."
It's one of the reasons Walczak says his organization hasn't ruled out suing the commonwealth to force a statewide overhaul.
WHYY is your source for fact-based, in-depth journalism and information. As a nonprofit organization, we rely on financial support from readers like you. Please give today.