In Philadelphia, a community-based program teaches defendants how to help themselves
Listen
5:01
It was an early autumn afternoon in 1975 — a moment that Steve Austin wishes he could take back.
Recalling that day recently, Austin took a deep breath, as if he were about to plunge into a deep, dark place.
"I killed a person. I took a person's life," he said. "It's hard for me to talk about."
Austin, 16 at the time, was selling ice cream at a street stand in his North Philadelphia neighborhood. That afternoon, he and a customer got into a heated exchange over a transaction.
A fight ensued, and that's when Austin made the worst decision of his life.
He went home and got a gun.
Before sundown, a man named Charles Hudson lay dead in the street, and many lives changed forever.
Hudson left behind a family, and Austin was soon sentenced to life in prison without the possibility of parole.
Austin didn't know much about how the legal system worked when he was charged and sentenced. And more knowledge probably would not have changed the outcome of his case. But with a greater awareness, he says, he could have presented himself as someone worthy of redemption.
"Oftentimes when you're in the courtroom, what happens is the judge doesn't know you, the attorney really doesn't know you. It's the community of people you live in, they know you," he said.
In April 2017, Austin was released from prison after serving 42 years. After the U.S. Supreme Court ruled in 2016 that its 2012 ban on mandatory life-without-parole sentences for "juvenile lifers" must be applied retroactively, he was resentenced to time served.
The decades in prison have left him humbled.
"I have a greater understanding of what has happened … You understand the magnitude of, not just how you have wronged this person, but his family, his friends, his relatives," said Austin. "They'll never get to see their loved ones again. As blessed as I feel to get this second opportunity to have a life outside the prison, my victim will never get that chance."
Now on parole, Austin works as a facilitator at the "participatory defense" program run by the Defender Association of Philadelphia. The community-based justice initiative, launched in March, helps people charged with crimes better advocate for themselves.
'Community of people'
The participatory defense program, which meets weekly, teaches people how to present themselves as a whole person, by, among other things, tapping the resources of the community of people who know the defendant as more than a criminal.
That package includes training defendants about the facts of their case; teaching them how to write a biography; obtaining letters of support; and identifying friends and loved ones who will vouch for them in court.
Philadelphia Chief Defender Keir Bradford-Grey says she had to get creative to do battle with the better-resourced district attorney's office.
"Public defenders need that kind of collaboration," she said. "That untapped resource of the community to help us understand what's going on. Otherwise, we're talking to clients who are so entrenched in the worry and the issues, they can't give us a full recitation of what happened."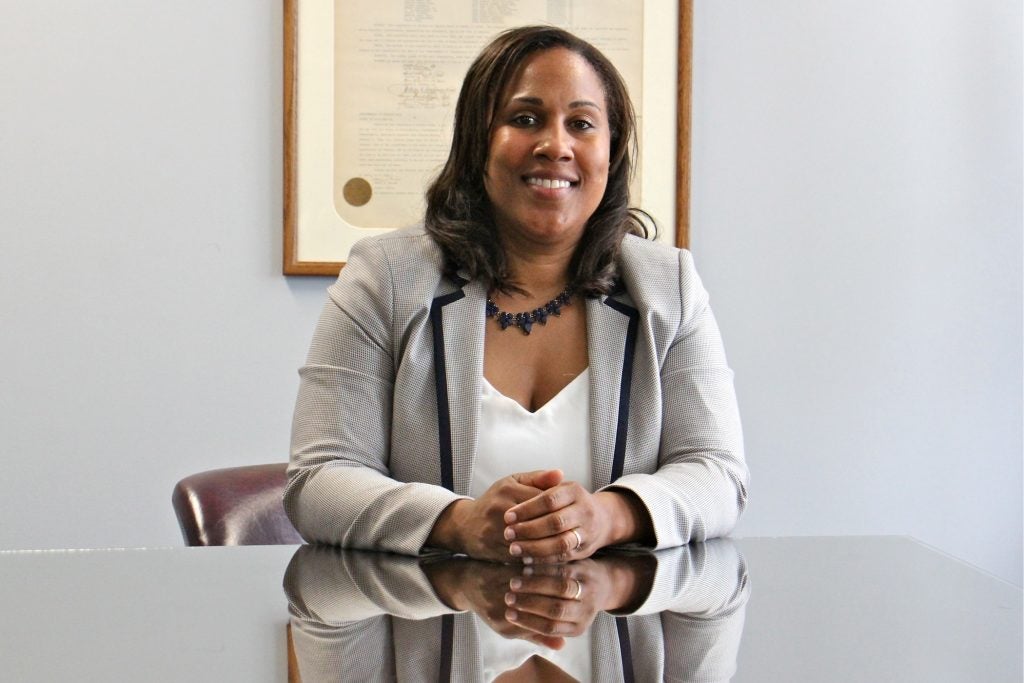 Defendants, along with their advocates and representatives from the public defender's office, usually attend the weekly roundtable work session. Austin asks clients about their needs and brainstorms ways to address them. The requests are many and varied. Some want new court dates. Others need help writing a statement for their elocutions. A few hope to learn about the tendencies of certain judges.
"These are things that people don't know how to articulate to an attorney, and the attorney usually has so many cases and so many people they're dealing with — they're just overwhelmed," Austin said. "So being able to help and assist in your own defense is a good thing."
Bradford-Grey first introduced the participatory defense program in Montgomery County, where she served as chief defender for more than three years before coming to Philadelphia. Bradford-Grey collaborated with Raj Jayadev, coordinator of the Albert Cobarrubius Justice Project in Silicon Valley to bring the idea to Pennsylvania.
Grief-stricken and worried about her case
Since the initiative launched, it has enjoyed its share of success stories.
Veronica Rex found the program by accident, when she showed up for grief counseling while a participatory defense session was being held in the same building.
It was earlier this year, and she had just lost her the second of her four children to violence.
Her son, Zacki Thomas, 26, had been murdered — shot in the back of the head while sitting in a car in Southwest Philadelphia. His death came nine years after Rex's 22-year-old daughter, Kamilah El-Amin, was killed by her ex-boyfriend, who ran her over with his car.
"It took a lot out of me," Rex, 54, said. "It appeared that my whole world had crushed in."
Rex was also worried about her own court case.
She had just been incarcerated for three months for handling a customer's weapon at a bar where she worked.
"I was trying to protect myself and the bartender," she explained.  "I stepped outside to give the gun back to the person after they left my establishment. I, in turn, was charged with having a gun on the streets of Philadelphia."
She also had a 30-year-old felony conviction hanging over her, stemming from a domestic dispute. As she awaited sentencing, she feared it would hurt her case.
Her lawyer wanted her to take a deal where she would still face jail time. But participatory defense helped Rex draft a letter to the court explaining her perspective. And with that, things began to swing in her favor.
"I was able to get my court date changed to give me more time to prepare and get my bio together because I'm more than what they see on paper," she said. "I actually had 16 people show up on my behalf."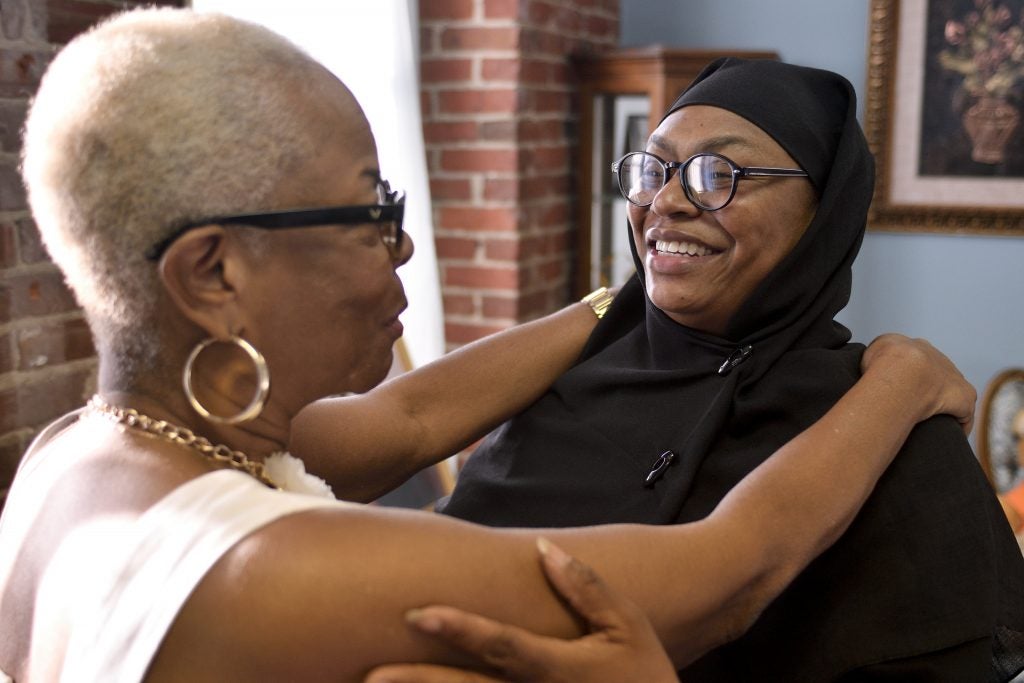 The judge dropped her felonies to misdemeanors. And instead of jail or house arrest, she got three-and-a-half years probation.
Rex credits the program for giving her her freedom.
"I might be sitting behind bars again — or sitting in the window trying to get the OK to go to the doctor's, [or] go to the swimming pool with my grandkids," she said.
Rex now volunteers at participatory defense, helping others just like the program helped her.
Steve Austin says Rex is not alone. He's seen firsthand how the program, which has been adapted by some other offices across the country, can change the course of people's lives.
"This participatory defense is revolutionary," he said. "And I don't use that word lightly."
WHYY is your source for fact-based, in-depth journalism and information. As a nonprofit organization, we rely on financial support from readers like you. Please give today.