Deal still in the works after committee approves rezoning of University City High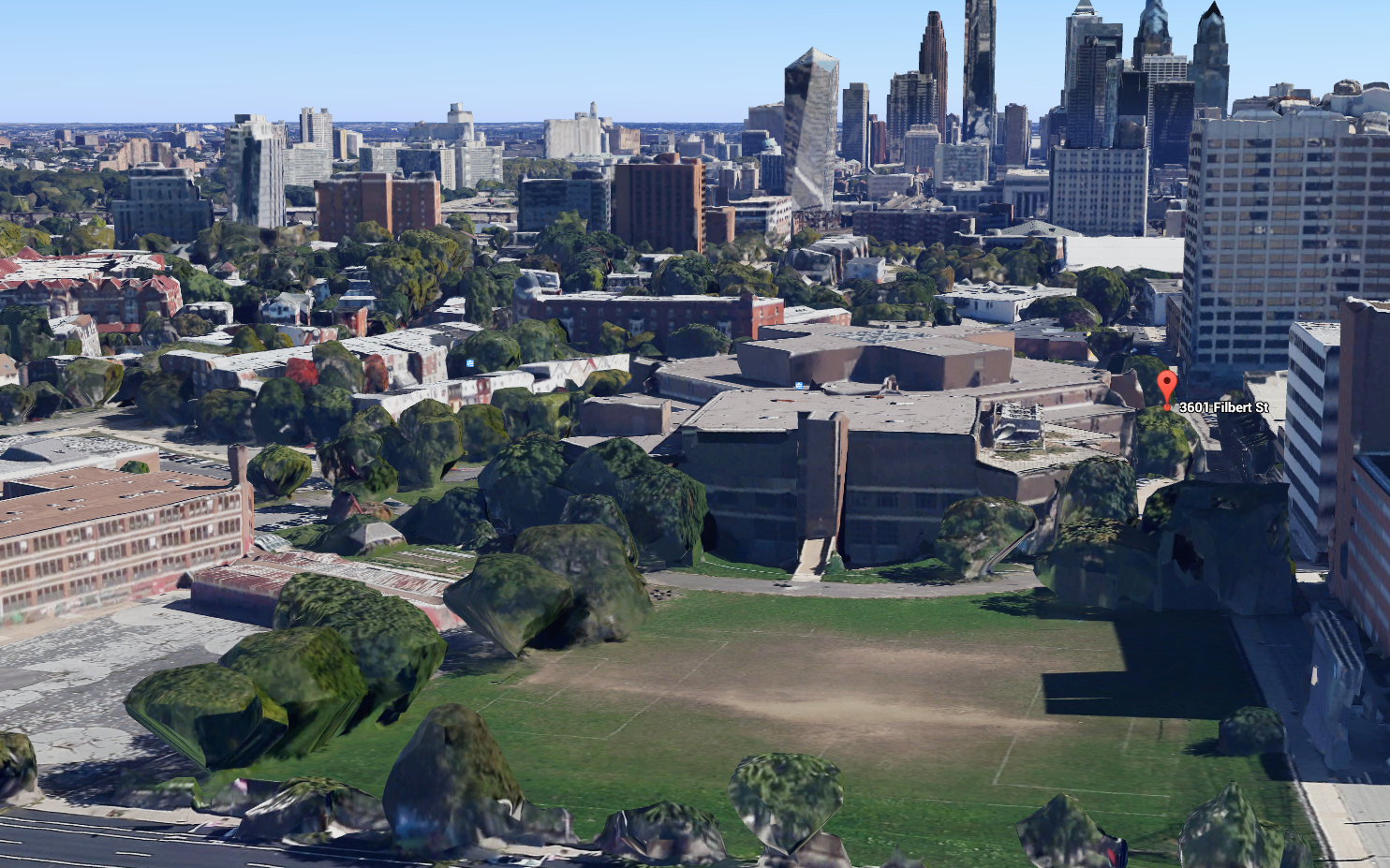 UPDATE: Check out video from Planning Commission meeting Tuesday below
City Council's Committee on Rules recommended approval of a bill Monday afternoon that would rezone the 14-acre property that houses the shuttered University City High School, but the developers, Drexel University and Wexford Science & Technology, are still working toward an agreement with local community groups and Councilwoman Jannie Blackwell's office.
The bill will get a first reading this Thursday, and could be adopted at Council's last session before the summer recess, on June 19. Drexel's purchase of the property, for $25 million, is scheduled to close June 16.
The bill was held during a committee hearing last week at Councilwoman Blackwell's request.
The developers and community groups still have disagreements about the height of some parts of the building, the proliferation of parking space and keeping controls in place in case a hoped-for K-8 public school on the site doesn't pan out and a portion of the property is sold off.
There could still be amendments to the bill.
"This bill is asking for the moon and the stars, and we're just trying to put some reasonable planning principles in place to make sure that we end up with a successful project," said Paul Boni, an attorney representing Powelton Village Civic Association.
Boni said the developer is looking for "maximum flexibility," and questioned why a base zoning of CMX-4 is insufficient to meet Drexel's planned development, the details of which are not known. As drafted, the bill would rezone the property to CMX-4 with some exceptions to density and parking restrictions.
What is CMX zoning?
CMX is shorthand for Commercial Mixed-Use. The number that follows the abbreviation indicates the level of density and range of uses allowed in the area, with 1 being the lowest and 5 being the highest.
CMX-1 and CMX-2 are designated for small-scale neighborhood storefront retail and office uses.
CMX-2.5 is used for pedestrian-oriented neighborhood commercial corridors, like East Passyunk Avenue.
CMX-3 is considered a community- or region-serving commercial category. It is found along the Central Delaware waterfront and in other neighborhoods where higher-density uses are encouraged.
CMX-4 and CMX-5 are found in Center City. They permit the tallest buildings, most uses, and greatest density of any commercial zoning category in the city.
"We're going to dedicate a lot of the site for public streets," said Peter Kelsen, an attorney representing Drexel, "so we lose that gross floor area—that comes off the top. And also, we have to recognize that there is a sewer easement that can't be built upon, and that creates the inability to just stay with a base CMX-4."
"Right now, we're comfortable with what [the bill] says," Kelsen added, "but it hasn't passed Council and we're not final, so there are still concerns about whether or not we have adequate security in terms of the zoning for us to justify, as an institution, moving forward."
PlanPhilly asked Councilwoman Blackwell after the hearing whether she thought the negotiations—which are being brokered by her office—represent an appropriate process for the disposition of closed school buildings.
"I like communities to come to me," Blackwell said, "but I think it's hard in that when schools first closed, I thought, and many people did, it was a school use first, a community use second, and any use third. Now they're saying, 'It's just a matter of money, bring me the dollars,' and that's the purpose."
The School District has faced pressure from City Council and others to sell off its empty buildings as quickly as possible to raise revenue to fill its projected budget gap. Last year, the Nutter administration developed a plan with the District for a structured disposition process that included a tiered marketing system for different properties and community engagement around possible reuses for the schools.
That plan wasn't put into place, and on Monday, Council President Darrell Clarke said he thought the District had still had ample time to do community planning and complete the sales.
"… For whatever reason, the School District chose not to go that direction, and now we find ourselves at the 11th hour trying to get deals done so we can bring the necessary revenues to the table," Clarke told PlanPhilly. "I've felt all along that a community process is clearly something that should be done, but I think that the process that was established between the School District and the administration … was too cumbersome. It did not lend itself to a process that would move things in a timely way, which is why I was not comfortable with that process.
"We in the City of Philadelphia have been disposing of real estate for a long time, and each Council district person has a process established, and they have a better sense of how to move things in that particular community than anybody else; it's just a simple reality. This case is clearly a very large proposal, a significant development that's very important not only to the university but also to that local community that will have to deal with the aftermath of the development, so we want to make sure that it's a balanced approach and one that everybody's comfortable with."
Alan Greenberger, the deputy mayor for economic development who was involved in developing the Nutter administration's shelved disposition plan, weighed in on the process as well.
"You're engaged in it in a process in which there is tremendous pressure from all sides to get these properties sold and get them off the School District's register, and that's real too," Greenberger said. "Even for the properties that aren't going to garner much money, getting them off of the School District's responsibility list is valuable to the School District. You start out with a vision of what you think the ideal process is, and then reality sets in and you have to start making adjustments."
"You wish it hadn't come to some 11th-hour thing," he added. "I think this is a very unproductive way to come up with a series of understandings and I wish it had happened earlier, but part of me says this is the kind of time pressure that motivates everybody to get to a place. It would be an absolute disaster in my view if this transaction fell through. This is way too important to the city and to the School District …"