Dating after 60: Seniors find love in the fast lane
Seniors attended what is thought to be the first speed dating event for the 60 plus community in Dover last Thursday.
Chatter and laughter filled a banquet hall at the Modern Maturity Center in Dover as a pianist played romantic tunes in the corner of the room.
Men and women sat on tables decorated with red and white fake, but realistic looking, flowers and candles.
It could have been the setting for a romantic date night for couples—but then a cowbell rang loudly and the emcee for the night told the attendees their five minutes was up and it was time to move on to the next date.
Joan Case sat at the end of the hall waiting for her next date. She was wearing a turquoise top and matching shoes. A matching Betsey Johnson purse rested near her feet.
At 71, Case still gets excited about dating. The widower of four years tried online dating, but without any success. Now Case is trying her luck at senior speed dating.
"I think girls will always be a bit giddy and get excited about what to wear," said the Dover resident. "I still get just as excited about it now. I always dressed up and that's what I still want to do—is get dressed up and go out. I still get the thrill."
More than 100 divorced and widowed seniors from Dover and the surrounding areas applied for Thursday night's speed dating event—one the senior community center believes is the first of its kind in Delaware.
Single seniors say meeting a significant other becomes more difficult later in life as the pool of potential lovers and companions narrow. Now speed dating is becoming a popular trend for seniors across the U.S. to meet other singles.
Last year, filmmaker Steven Loring created "Age of Love," a documentary about senior speed dating. Dozens of speed dating events have taken place after the screening of his film.
In the indie film, "I'll See You in My Dreams," Blythe Danner's character Carol is dragged along to her community center's speed dating event after being widowed 20 years. For Carol, the event was less than successful as she felt uncomfortable talking to strangers, and became overwhelmed by a man who stresses that sex is still a must for him.
When the Modern Maturity Center screened "Age of Love" more than 200 people attended, said Carolyn Fredericks, president and CEO of the center. She said senior speed dating is an unmet need, because there are seniors who want to stay active and have a social life, but they don't know where to start.
"I just wish people would understand that no matter how old you are you have the need for companionship," Fredericks said.
"I'm hoping some new relationships will be formed, maybe their social circle will increase, that they will have somebody to go out to dinner with, somebody to go to the movies with."
During speed dating each couple has five minutes to get to know each other. When the emcee rings the bell, the men move on to the next date while the women stay seated. During that time the participants check yes or no next to their date's name.
After the event the matches (two individuals who checked yes for each other) will be contacted by the event host with the opportunity to contact their match for a real date.
Of the 104 individuals who applied to the event 82 were women aged 60 to 87 and 22 were men aged 62 to 95. Fifteen men and 15 women were chosen, and the rest will be selected for future speed dating events.
According to applications filled out prior to the event, most singles meet potential partners through friends. Online dating was the number two answer for men and the number five answer for women. Church was also a top answer for both.
None had tried speed dating before.
Case said she wants to meet someone to go to church with, go out to dinner and to the movies with—and have a date for New Year's Eve.
"Just to have someone you're friendly with, and if it gets serious it gets serious and if it doesn't it doesn't," she said.
George Schofield of Camden, a widower of two years, said he's travelled all over the world, but wants to visit tourist destinations in Delaware—and he wants someone to visit them with.
At 95 Schofield was the oldest attendant of the event—the age limit was originally 85.
He brought a brochure of Delaware to the speed dating event to show the women date opportunities.
"I thought this would be a good idea if I found somebody in as good shape as me, we get together, and we could go travelling in my car to look these places over," he said.
"I think at my age I'm not looking for a big wedding. I think I'm going to keep doing what I'm doing as long as I can do that."
Prior to the event, participants at the Modern Maturity Center were given a list of tips on how to be a successful speed dater—make a first impression, be light and conversational, be confident, have a positive attitude.
They were even told which questions to ask, like, 'What are you proud of?' 'What are your hobbies?' and topics to avoid—finances, health problems, and surprisingly enough, age.
Joan Floyd, 69, of Hartley has been divorced for several years and has dated other men, but wanted the opportunity to meet more people. Prior to the event she practiced her questions at home.
"In my mind it's like, 'Should I ask him if he likes music? How does he spend his time?' I've been going through a mental list of what I should ask. And then I'm thinking, 'No, maybe I shouldn't ask him that,'" Floyd said.
Case said she too was feeling anxious leading up to the event, but was excited about the possibility of meeting someone with the qualities she was looking for.
"I love to flirt, but I don't think I'm good at it," she said.  "I'm sure I'll think of something the minute I see him, like, 'Oh, I like your shirt,' or, 'Nice sports jacket.'"
And it was natural to be nervous—they say dating becomes more difficult the older they become. Floyd said some older men assume women will take care of them, or still follow traditional gender roles expected in the 1950s.
"I'm hoping it would be an equal balanced relationship where he would help me with something and I would help him with something," she said.
"I'm looking for someone who has a clue where the kitchen is. I know how to do the lawn, I know how to do the bushes. Hopefully it will be a balanced relationship."
Kay Murray, who would only say she's in her 60s, said she's gone on dates with other divorcees who constantly talk about previous relationships.
"I don't want to know how many times the person has been married, I don't want to know why they got divorced, I don't want to know how long they've been divorced," she said.
"That's something in their past, it's immaterial to me, and some people do like to talk about it, and I'm going to kindly tell them then and there, 'I don't want to talk about your past.'"
Sometimes it's just difficult to meet someone at all—especially if they're still married or seeing someone else.
"You can see many ladies around here, but you don't know their names and even if you see them they're walking around," Schofield said.  "It isn't likely you will say, 'Hello, I noticed you and I'd like to know your name.'"
But participants of the speed dating event say there are benefits to meeting someone at a later age.
"When we're younger I think our hormones have a lot to play in, and we want children and we want a career, and now we're settled and relaxed, and we accept people a little bit more—all the guys here are not going to look like Tom Selleck," Floyd said.
"It's a comfortableness with the person, being able to relate to the person, sharing information, spending time together. We can do that now."
But she said having that special someone in her life is something that she's been missing for some time.
"We live by the touch, and I mean just a handshake, a hug, a kiss on the cheek. You have to have that contact," Floyd said, holding back tears. "You don't survive without it."
At the end of the day, some of the participants were successful, and others weren't.
"One gentleman wanted me to know when he goes out he only pays for himself. He wanted that to be known. I said, 'Okay,' but right then and there I checked no for him. I checked no for everyone," Murray said.
However, she said she didn't get to know some of the men because there simply wasn't enough time.
"Would I do it again? Yes, I would do it again," Murray said.
Case said she checked yes for two men—one she knew previously and one she met at the event. On Monday she was waiting to hear if she had any matches.
"It was a lot of fun. It really was great," she said. "I said, 'I want to go to the next one.'"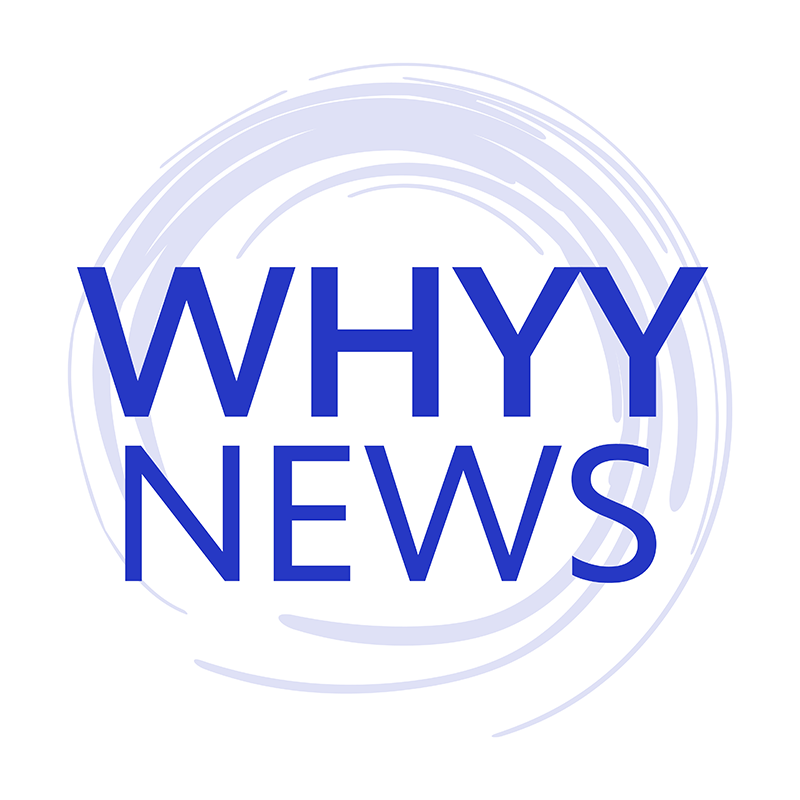 Get daily updates from WHYY News!
WHYY is your source for fact-based, in-depth journalism and information. As a nonprofit organization, we rely on financial support from readers like you. Please give today.