Critiquing Kenney: For North Philly residents, everyday problems overshadow politics
The name Jim Kenney didn't inspire much emotion around Fairhill and Strawberry Mansion. People are focused on worries that never seem to change no matter who's in City Hall.
Listen
9:19
To get a sense of how voters are feeling about Jim Kenney's four years as Philadelphia's mayor, we sent reporters to several neighborhoods to ask residents what's changed and what hasn't since he took office — and how that might affect their vote for mayor in the May 21 primary.
—
Philadelphia sometimes feels like two cities: one impoverished, one revitalized.
You'll find evidence of both cities in the neighborhoods of Fairhill and Strawberry Mansion.
And the way people talk about these neighborhoods, whether it's in barbershops or on their front stoops, can also illustrate sharp divisions.
For instance, David Montero, 29, has noticed changes outside Vibes, the barbershop he owns on Fifth Street in North Philadelphia's Fairhill neighborhood.
His evidence? The skateboarders he sees rolling up and down this commercial corridor.
"I been around here forever, and I ain't seen nothing like that," said Montero with a chuckle. "Things are getting lighter around here."
Montero is not-so-subtly talking about white people, and a sense that gentrification may be on its way. Nearby neighborhoods Kensington and Fishtown have transformed over the past decade, and he feels that change coming to Fairhill.
"The whole area is changing," he said. "Everything is changing."
That feeling has been creeping into North Philadelphia's Strawberry Mansion where many residents worry they are going to be pushed out of their neighborhood. What's stoking this fear? Whole blocks report being inundated with weekly fliers offering cash for their homes.
"It's a lot of people in my neighborhood who are losing their homes that have been passed down from generation to generation," said Andrea Austin who lives on the edge of Fairmount Park. "But they don't have the money for upkeep, don't have money for taxes for this, that and the other."
Austin said it gets harder and harder for homeowners in Strawberry Mansion, the vast majority of them black, to resist selling, especially when they're facing expensive repairs.
"I would like to see programs in my neighborhood that could help them fix up their homes, that would help them keep their homes, instead of trying to sell them for a higher price," she said.
'Something bad is happening'
Gentrification may seem like an odd topic in Fairhill, given that this mostly Puerto Rican neighborhood is in the city's poorest ZIP code. The median household income is $15,232 a year, according to research from the Pew Charitable Trusts.
And yet, gentrification seems to be on folks' minds at Freddy and Tony's, a venerable restaurant serving Puerto Rican cuisine at Second and Allegheny.
"It feels like it's coming up this way," said Victoria Cruz, 45, who moved to Fairhill from Puerto Rico when she was a baby. "So I guess that's the pressure we're feeling. They're pushing us up further."
In the same breath, Cruz worries about a much different threat: the opioid epidemic.
Less than two years ago, at the urging of city leaders, Conrail dismantled a notorious heroin encampment in a gulch that abutted railroad tracks. Cruz believes that move has pushed heroin users into the neighborhood.
"They didn't bother anybody. They did what they did, and they did it," said Cruz. "But they didn't have all this around. And now they're under the bridges."
"I don't even wanna turn on the news no more," said Limary Suarez, who grew up in Fairhill, but recently moved her young family to Northeast Philadelphia.
"Every time you turn on the news, something bad is happening in our area."
Angelica Nater sees those struggles, too.
"You see kind of a lot of violence," said Nater, a youth worker at a recreation center. "You see a lot of kids growing up by themselves."
Toward the northeast border of Strawberry Mansion, off the intersection of 25th Street and West Lehigh Avenue, there's a barbershop where a group of neighbors share the same concerns.
On a nice day, it's not uncommon to see Gary Barclift and other men sitting in some chairs in front of the shop.
As Barclift sweeps the sidewalk, he points to where he was robbed just around the corner.
"Every time you turn around, somebody is shot, somebody this, somebody that," he said. "You hear the ambulance, you see the rescue squad, you see the police presence."
Barclift said it seems that police are only present after crimes occur.
Reducing crime is something he hopes Mayor Kenney or a replacement will be able to deliver. Though he's asked this of mayors for years.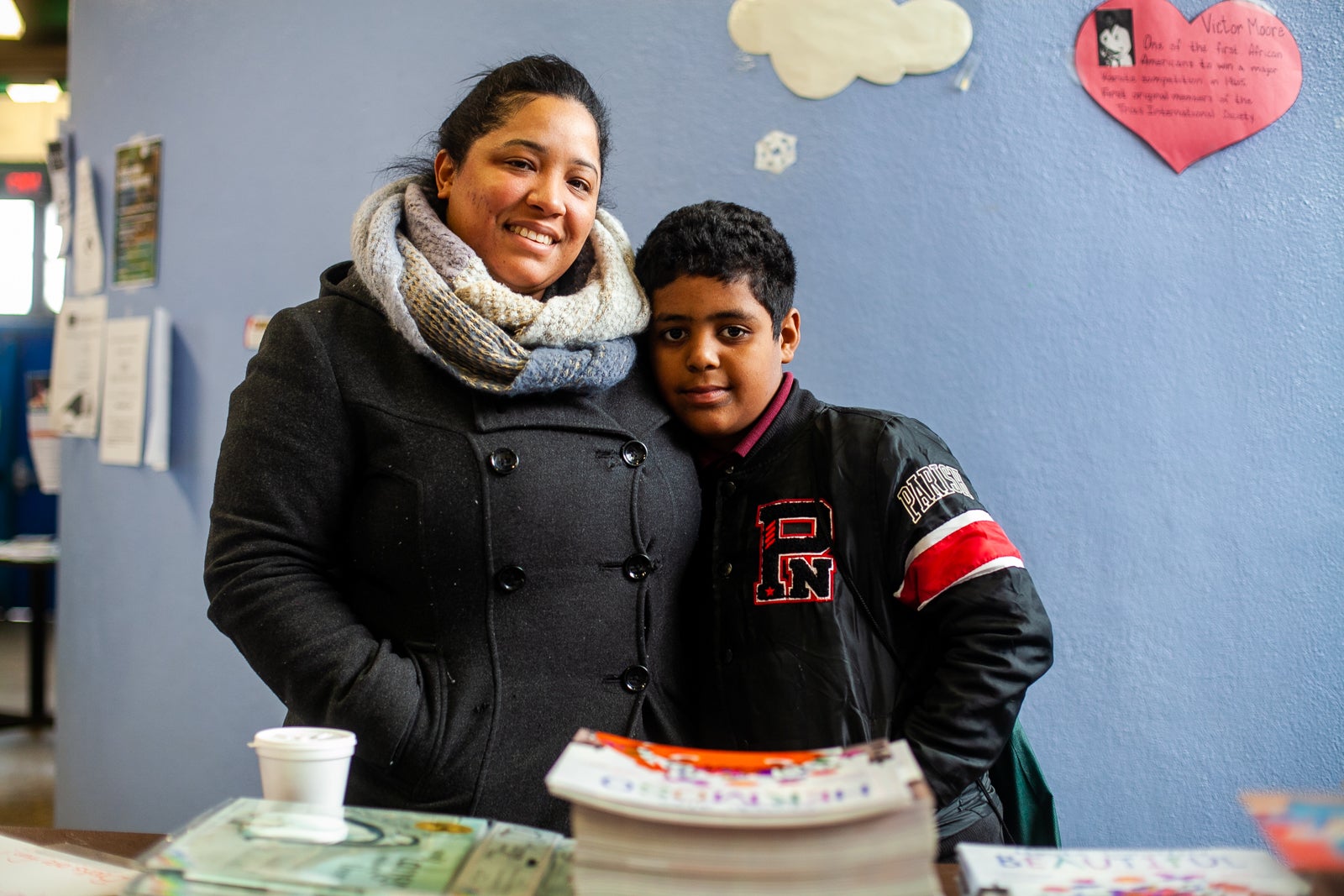 Young and old, all need jobs
Barclift said part of the problem is there are no jobs for young people — or even people like him.
A former auto mechanic with more than 30 years of experience, Barclift is taking courses at the Philadelphia Technician Training Institute with hopes he'll have better luck at finding work. But he knows there's no guarantee he'll land a job.
"Even though I'm going to better myself, what is actually going to happen when I finish with this school?" he said. "Am I really going to get a job or am I going to be told now, 'Hey you're almost 60 years old, we're not hiring nobody that age.'"
Barclift and small-business owner Queen Shiffon said another way to reduce crime is to invest in the neighborhood's young people.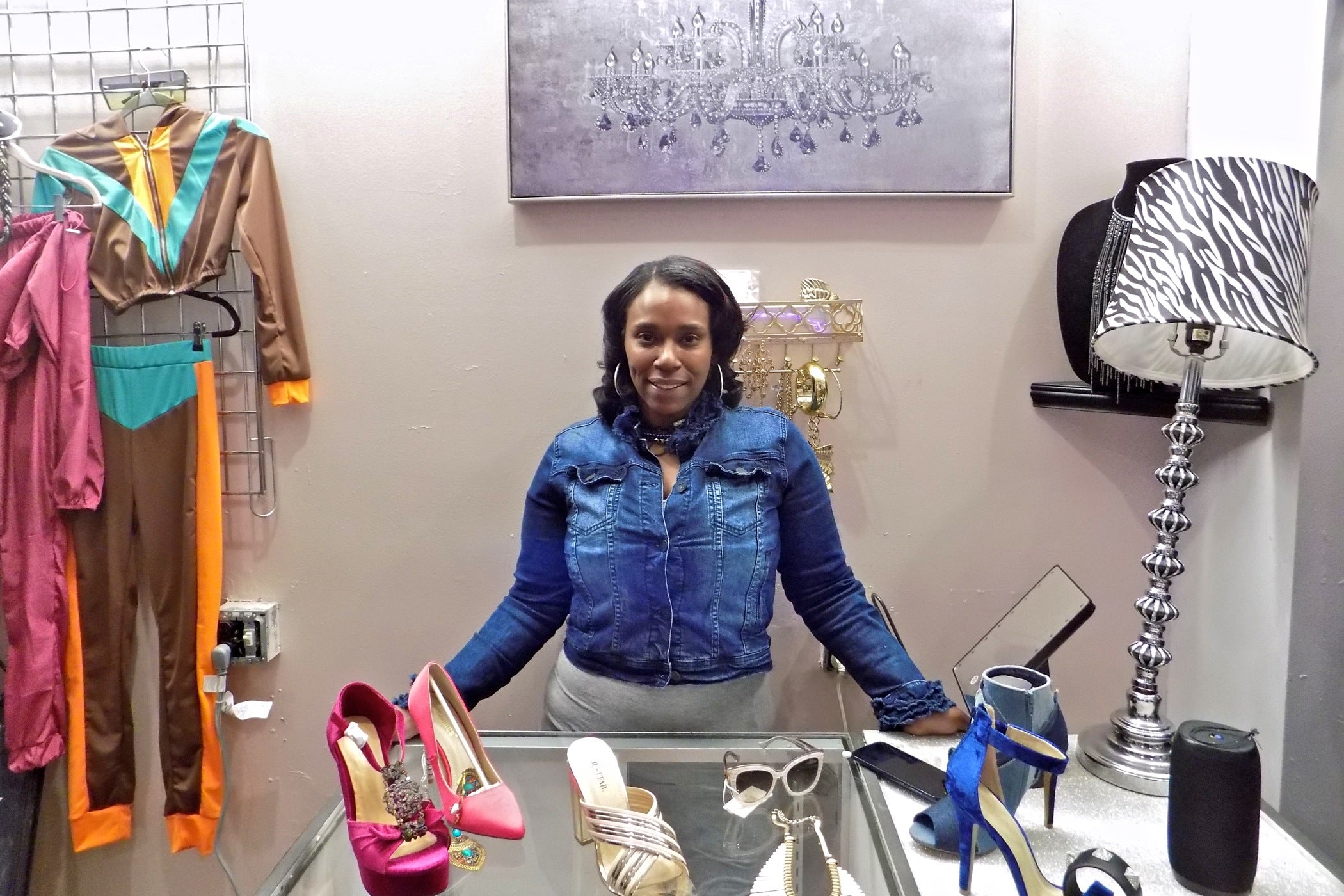 "For the most part, just getting us more recreation for our children," said Shiffon, who runs a small moisturizer business. She'd also like to see more investment in the schools and "opening up more libraries, maybe have free tutoring for our students."
The neighborhood's Cecil B. Moore Recreation Center is slated to get $12 million in revenue from Kenney's controversial sweetened beverage tax.
Still, planning and community input, which will begin this summer, will take time.
The actual improvements won't arrive until 2020.
An additional recreation center nearby and one library are also slated to get money.
One of Fairhill's hubs, Rivera Recreation Center, is slated for a facelift thanks to Kenney's Rebuild program.  Nater works across the street from Cramp Elementary, one of the schools included in the mayor's community schools initiative. The administration funded both projects with money from the much-scrutinized levy on sweetened beverages.
"I do like the fact that schools and other organizations kind of invest in programs for kids at school," Nater said.
City Hall seems a long way from North Philly
Tonetta Graham, executive director of the Strawberry Mansion Community Development Corporation, said the long list of concerns neighborhood residents mention indicates the disinvestment in the community throughout the years. She said she hopes the mayor and his challengers are listening.
"People are paying attention," Graham said. "They see what's lacking in our community and, because we are so close to communities that are bustling or vibrant, it's like OK, so for whatever reason, the flow has stopped here. Is that on purpose or not?"
The name Jim Kenney didn't seem to inspire much emotion in our travels around Fairhill and Strawberry Mansion. People seemed more concerned with things on their block than things in City Hall.
But there's palpable passion when people talk about the direction of these neighborhoods in North Philadelphia. The tone of that passion varies, which seems appropriate in a place where so many signs of the city's potential — and its pitfalls — are apparent.
WHYY is your source for fact-based, in-depth journalism and information. As a nonprofit organization, we rely on financial support from readers like you. Please give today.