Criminal trial begins this week for Amtrak engineer in fatal 2015 train crash
After bouncing around the legal system, a criminal case against the engineer who crashed an Amtrak train nearly seven years ago is finally getting underway.
Nearly seven years after an Amtrak train derailed outside Philadelphia, killing eight people and injuring more than 200, the train's engineer will face a criminal trial.
Starting Thursday, a panel of jurors will be asked whether the crash was a tragic mistake or a crime. The trial was initially scheduled to begin Tuesday but was delayed due to scheduling issues, according to lawyers working on the case.
The charges against engineer Brandon Bostian, 38, include involuntary manslaughter and reckless endangerment.
Those charges have taken a complicated path through the legal system since the 2015 crash. Initially, former Philadelphia District Attorney Seth Williams declined to prosecute. Then, a series of courts dismissed, then revived the case. It's now before Common Pleas Court in Philadelphia, and the state attorney general's office is prosecuting.
Amtrak Train 188, which was traveling from Washington D.C. to New York City in May 2015, derailed on a curve in Frankford. The speed limit on the stretch was 50 mph, but Bostian sped the train up to 106 mph before it left the tracks. The derailment left him with a concussion, and he has said since that he has no memory of the entire incident.
"This has just been a case the likes of which I've never seen in 30 years," said Brian McMonagle, one of the attorneys representing Bostian. "This was an accident and not a crime. And it's unfortunate that we have to have a trial."
After a yearlong review, the National Transportation Safety Board concluded Bostian had lost his bearings, possibly because he was distracted by radio dispatches about rocks being thrown at another train.
Prosecutors have maintained that Bostian's handling of the train was reckless, and that the NTSB report lacked sufficient evidence to show that the engineer actually lost his bearings and sped the train up too quickly. They've also said Bostian's statements about how much of the crash he remembers have been inconsistent.
In the years since the crash, Amtrak has also been ordered to implement safety upgrades that could prevent future derailments. Most significantly, the railroad installed positive train control, or PTC, a system that automatically slows trains as they enter curves that have been identified to require a significant decrease in speed.
Amtrak has also paid out $265 million to families of crash victims and injured survivors — one of the biggest rail disaster settlements in U.S. history.
The trial is expected to take up to two weeks.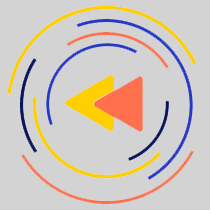 Saturdays just got more interesting.
WHYY is your source for fact-based, in-depth journalism and information. As a nonprofit organization, we rely on financial support from readers like you. Please give today.