COVID-19 showed the importance of green spaces. Camden wants all residents to have easy park access by 2050
Around 97% of Camden residents have access to a park, but only 70% report using the city's parks at least once a month. Camden leaders hope to change that in 30 years' time.
Compared to other parts of the country, Camden, New Jersey, should be a park lover's dream — with 97% of the city's residents having access to a park. Yet only 70% of residents report using the city's parks at least once a month.
The statistics come from the Trust for Public Land, which found Camden residents had much better access to parks, compared to the national average of 54%, yet used these public spaces at a lower rate than their urban counterparts.
A lack of resources for the city's park system is to blame for the disconnect, but Camden leaders hope to change that in 30 years' time.
Camden, the county, the Trust for Public Land, and nonprofit Cooper's Ferry Partnership want to make "high quality" parks accessible to all residents, still within a 10-minute walk, by 2050. The city has laid out its funding strategies and targeted goals when revamping parks, such as making the city more climate-resilient, in an 80-page plan released this month.
"I think well-connected green spaces do more than just provide a place for children to run around," said Meishka Mitchell, vice president at Cooper's Ferry Partnership.
"Research has proven the importance of parks in communities, the importance that access to quality open space and green spaces, parks in urban areas particularly, impacts both physical and the mental health of the residents, how they increased property values, how they help the environment and air quality of these spaces, how they contribute to the quality of life, public safety," said Mitchell.
Camden has long emphasized the importance of parks. According to the city, it has already invested $100 million in its parks this past decade. In 2018, the city's Mayor Frank Moran signed the 10-minute pledge, a national campaign that aims to have all residents within a 10-minute walk from a park.
The city expects another $25 million will be directed to the parks within the next five years.
Unlike some of its counterparts, Camden does not have a parks department because of budget constraints. Instead, the Department of Public Works is tasked with maintaining the parks system, while the Department of Human Services handles park permitting, programming, and other events.
A survey of 500 stakeholders, which helped drive the 30-year plan's priorities, found more than half of respondents thought the city's parks had poor equipment and fields, and 58% said they'd use the open spaces more if only they were safer.
Camden's "Parks and Open Space Plan" says to add more playgrounds, restrooms, spray grounds, and drinking fountains, the city needs to tap into private and nonprofit organizations — an approach the city has already found some success with.
The Sixers Youth Foundation and the U.S. Soccer Foundation are among donors that have helped spruce up existing parks.
The city plans to supplement those types of donations with funds from state and federal programs, such as the Green Acres program and the Land and Water Conservation Fund, respectively.
Mitchell anticipates looking for funding sources as the country recovers from the financial fallout brought on by coronavirus shutdowns won't be easy.
"But we are accustomed to dealing with the complex funding challenges that are present when you have a local government that struggles with resources," she said.
And the city hopes to address park maintenance and safety by following a volunteer model that's been working at Lanning Square neighborhood's Washington Park.
Since the park was renovated and reopened in September 2019, the Lanning Square West Residents Association has been a key partner in the park's upkeep, according to the Trust for Public Land.
The result has been an increase in park use and a drop in vandalism, per the nonprofit.
The city's plan posits an increase in stewardship gives "neighborhoods a sense of ownership over these parks."
The city also hopes that investing in parks will make Camden more climate-resilient. It hopes to create a green infrastructure — like rain gardens and tree canopies — to help stem the effects of flooding and planting more trees to address heat islands.
The way Mitchell sees it, investing in parks means investing in Camden residents.
"COVID-19 actually helped to really underscore the importance of these open spaces when we're talking about urban places like the city of Camden, where it's a highly dense area with lots of people living in places, some people without backyards, without a front yard," she said. "And their neighborhood park really became the only respite that they were able to go to during this pandemic."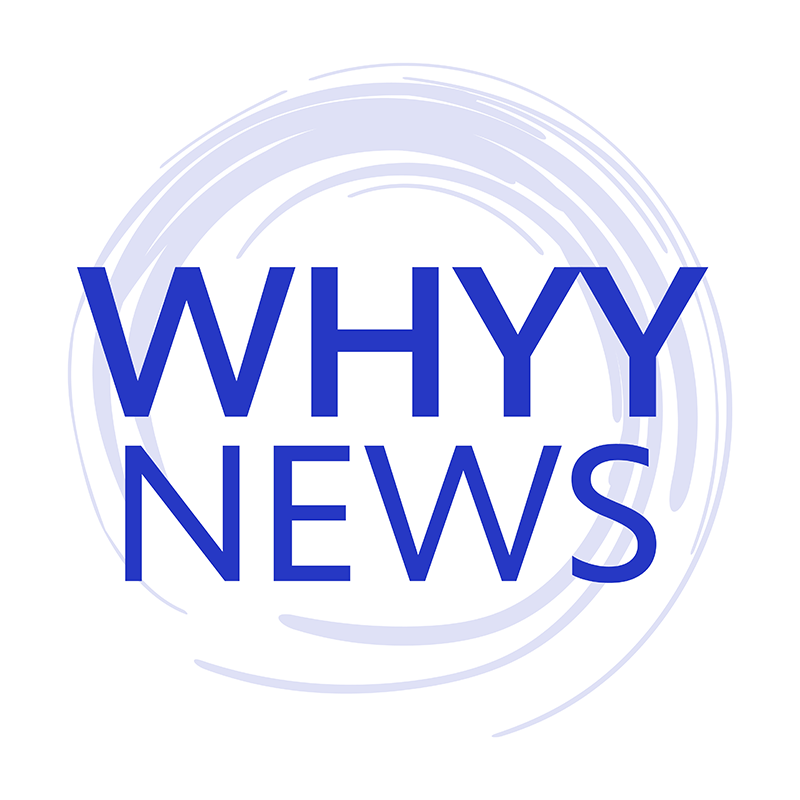 Get daily updates from WHYY News!
WHYY is your source for fact-based, in-depth journalism and information. As a nonprofit organization, we rely on financial support from readers like you. Please give today.