Court hears zoning appeal for housing on historic 40th & Pine property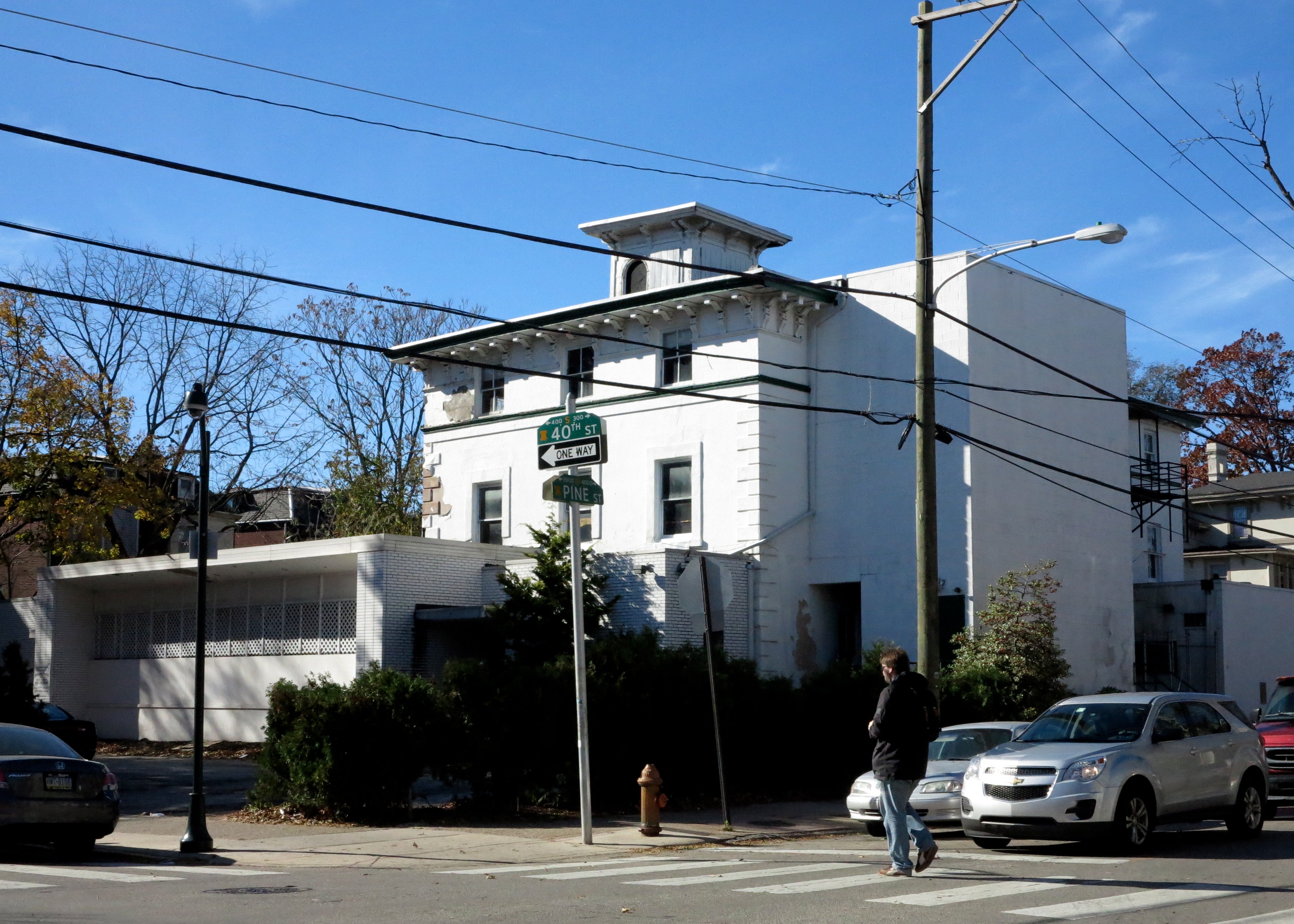 Judge Ellen Ceisler of the Court of Common Pleas heard an hour of oral arguments Wednesday morning from attorneys in the ongoing battle over the future of a historic mansion owned by the University of Pennsylvania at 40th and Pine streets.
The case was an appeal of the zoning board's decision to grant variances for Penn's proposal, in partnership with developer Jonathan Weiss, to build a five-story student-apartment complex on the site; the appellants are also challenging decisions of the Historical Commission and the Board of L&I Review to permit the historic building to be demolished.
Judge Ceisler did not make a ruling on Wednesday.
(The developer recently proposed an alternate project that would have preserved the historic building. But the appellants did not accept the proposal, according to Weiss, so he and Penn are pursuing the proposal they've already received variances for.)
The central question, as formulated by Judge Ceisler: did the zoning applicants prove that complying with the zoning code would create an unnecessary hardship, and were the variances that the board granted the minimum variances necessary to alleviate that hardship.
Yes, said Matt McClure, representing Penn and Jonathan Weiss.
No, said Paul Boni, representing the appellants, including members of the nearby Woodland Terrace Homeowners Association.
McClure argued that the proof of hardship was found in Penn's ten-year history of trying to create an acceptable proposal for the blighted property and being repeatedly rebuffed by neighbors. The dimensional variances—for height, open area, and rear and side yards—were the minimum necessary for the proposal to be economically feasible. Moreover, he said, the surrounding area is overwhelmingly characterized by student rentals, and the proposed use is appropriate in that sense.
The judge seemed sympathetic to this line of reasoning. Given the character of the neighborhood, she asked, hasn't the city created a hardship by not remapping the property for multi-family residential use?
Paul Boni said that while he disagrees that the property should be rezoned, the relevant legal issue is what the current zoning says, whether it's appropriately zoned or not. He pointed to some of his own clients—single-family home owners—as evidence that single-family residential is a viable use in the neighborhood. Just because Penn doesn't want to build duplexes on the property, he said, doesn't mean they have a hardship.
"Reasonable minds can differ" about the best use of the property and the existence of a hardship created by the code, argued Matt McClure, by way of conclusion, but in our system, he said, the zoning board's conclusions on zoning matters should be given deference.
Judge Ceisler said she would review the record again and post a decision by early next week. PlanPhilly will update this story when she does.