Councilman Johnson introduces rezoning for South Philly casino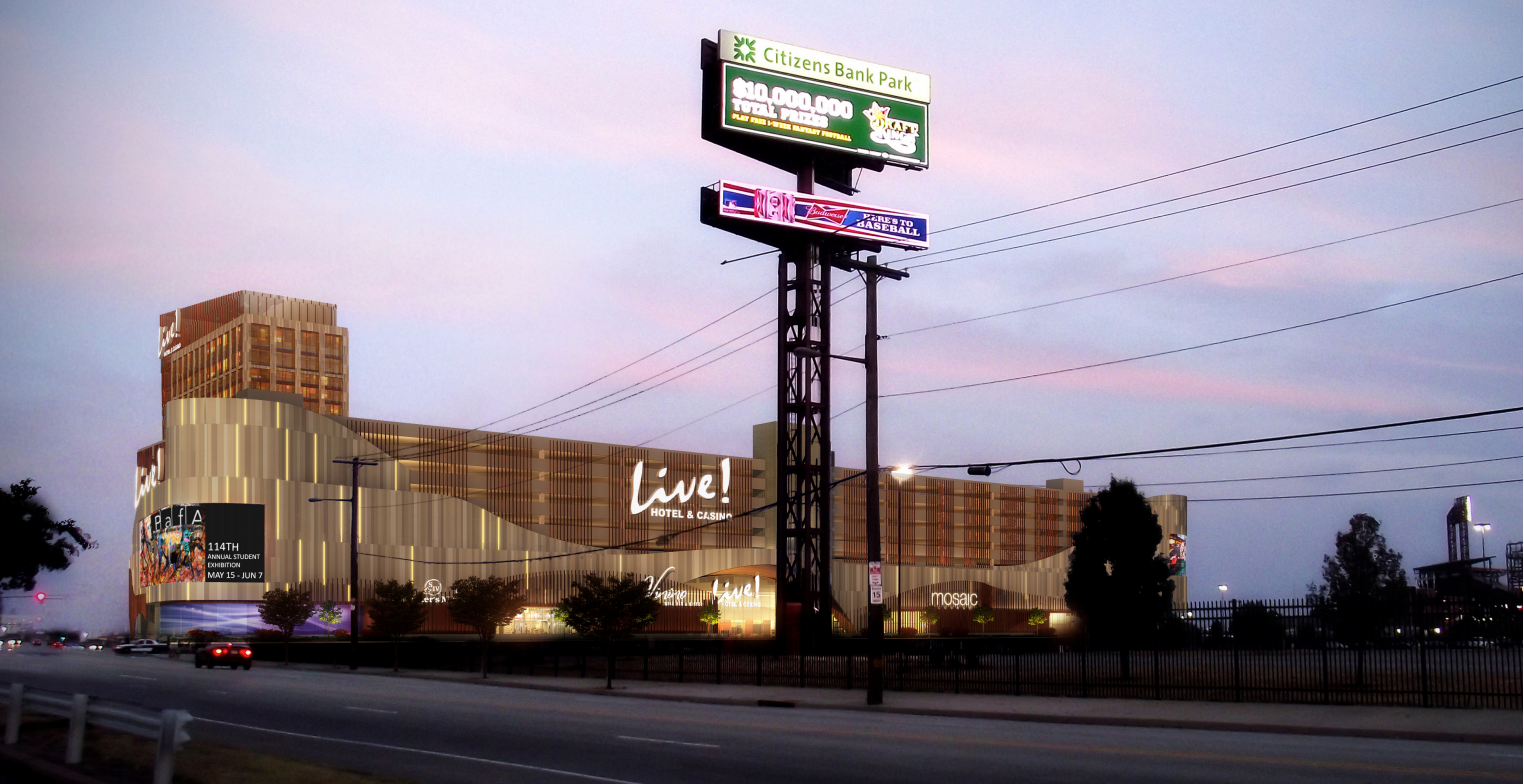 Councilman Kenyatta Johnson introduced a bill on Thursday morning that would allow Cordish Companies to build its proposed Live! Hotel and Casino at the sports complex in South Philadelphia.
The company, which was granted a license to operate a casino by the state gaming control board late last year, received the Planning Commission's approval of its plan for the site earlier this week. The city had no real sway over the casino's location, which was decided by the state gaming board, but it must approve a rezoning of the site before the casino can be built.
The local chapter of the National Action Network, Rev. Al Sharpton's advocacy group, has been trying to stop the Cordish project from moving forward. Earlier this year, the group released a report alleging the company has sought to keep black people out of its casino properties in Louisville and Kansas City by selectively enforcing dress codes and hiring white patrons to start fights with black patrons as a pretext for kicking the black patrons out. Their report contradicts a report from the Black Clergy of Philadelphia, which found no evidence of discriminatory practices at Cordish properties.
The company refutes the allegations, saying no court has ever found any of the charges to be true.
Johnson said on Thursday that City Council would review the allegations and the evidence supporting them during upcoming hearings on the zoning bill.
"We're also going to address the issue of security in the neighborhood, traffic, all of those issues will have an opportunity to be addressed at the hearing," Johnson said.
Johnson said he believes most of his constituents support the casino. Cordish said earlier this week that it had signed community benefits agreements with three of the nearby civic associations. Johnson also indicated he doesn't put much stock in the allegations.
"Overall I think it's great for jobs," Johnson said. "They also have a strong track record of diversity, minority, people of color, inclusion at their other cities, but at the hearing we'll get a chance to address everyone's concerns overall."
Council's Committee on Rules will hold hearings on the legislation.
LITTLE PETE'S REZONED, WISSAHICKON GROWS, GREEN ROOFS ENCOURAGED
Also on Thursday, City Council adopted a bill rezoning the site of Little Pete's diner in Center City. Clemens Construction Company is working on a plan that would see the diner demolished and replaced with a luxury 12-story hotel. Council adopted the bill unanimously. Nobody testified against it or in favor of it.
Council also adopted a bill allowing the city to accept six acres of woodlands from the Natural Lands Trust to be added to Wissahickon Valley Park, and a second bill rezoning the property for recreational use. The acreage is located off of Valley Green Road between Mt. Airy and Chestnut Hill.
Finally, Councilwoman Blondell Reynolds Brown introduced a bill meant to incentivize the construction of green roofs. The bill would allow developers to build more units in certain properties if they cover at least 60 percent of the rooftop area with vegetation. The bonus reduces the minimum square footage for apartments, allowing for extra units to be built in buildings with green roofs.
Water Commissioner Howard Neukrug praised the initiative in a press release issued by Reynolds Brown's office.
"Green roofs help to manage stormwater, keeping it from overwhelming our sewer system and polluting our rivers," Neukrug said in the statement. "This legislation will also help make green roofs more affordable and help create more jobs for our local green business economy."
Earlier this year, Councilwoman Reynolds Brown introduced a bill doubling the tax credit for businesses that install green roofs. Mayor Nutter signed the bill in March.