UPDATE: Committee approves Little Pete's rezoning, East Callowhill overlay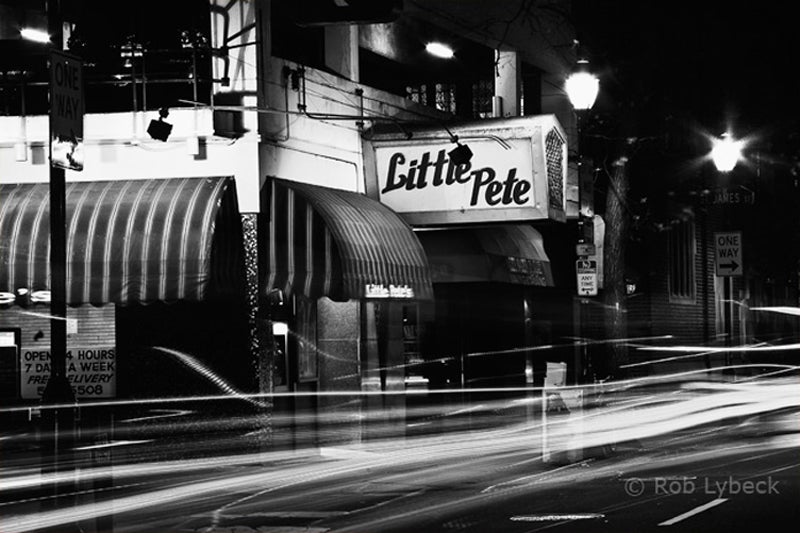 Note: This story has been updated from a previous version. The votes of Council's Rules Committee are listed under each item.
While restaurants around Center City struggled this weekend to fill their tables, some of them over-prepared for a massive Papal crowd that never materialized to the scale of early predictions, Little Pete's was apparently packed. On Wednesday, City Council will resume talks on a bill that would allow the beloved Center City diner to be torn down and replaced with a luxury hotel.
Council's Committee on Rules, which deals with legislation related to various municipal codes, is back in action this week with a hearing on Wednesday at 10 a.m. in City Hall. Here's what's on the agenda.
HUDSON HOTEL / LITTLE PETE'S
A bill rezoning the block surrounding Little Pete's, at 17th and Chancellor in Center City, was introduced by Councilman Kenyatta Johnson last fall. The measure was meant to allow for the development of a 12-story Hudson Hotel. It gained the support of the Planning Commission and the Center City Residents Association, but Johnson pulled it back to allow the developers and hotel workers time to work out a labor agreement. There hasn't been any movement on the bill since late last year.
Update, Sept. 30: This bill was approved by the committee and will now go for a vote of the full Council. In the interim, the brand of the hotel that would be built on the site has changed from a Hudson to a Hyatt.
CENTER CITY OVERLAY
A bill allowing more density at certain corner properties in Center City, promoted by the Building Industry Association and sponsored by Councilman Mark Squilla, will go back to the Rules Committee as well. The bill actually passed through committee last spring, and does not need to have another hearing. It was amended in Council Chambers earlier this month.
Update, Sept. 30: This bill was listed incorrectly on the committee's agenda and was not discussed at Wednesday's meeting. It is up for final passage in City Council.
EAST CALLOWHILL OVERLAY
The Committee will also consider a bill, introduced in June and fine-tuned over the summer by Planning Commission staff and Councilman Mark Squilla's office, creating a special zoning overlay for East Callowhill, the area between 2nd, 6th, Callowhill, and Spring Garden streets. The overlay is meant to bring denser commercial and residential development to the formerly industrial neighborhood, and to establish more pedestrian-friendly connections between Old City and Northern Liberties.
Update, Sept. 30: The Committee voted to approve this bill.
DEVELOPMENT AT 9TH & WASHINGTON
The Committee will vote on a bill rezoning a large vacant parcel at 9th Street and Washington Avenue in the Italian Market. Midwood Investment & Development is planning to build a mixed-use project with 70 apartments, retail spaces on the ground floor, and 150 parking spaces on the site.
Update, Sept. 30: This bill was held. The developers will meet again with Passyunk Square Civic Association in October and bring the bill back to Committee sometime after that.
REMAPPINGS
The Committee will also consider a number of remapping ordinances, including:
Amending the Temple University master plan, to add a site in the area around 10th & Diamond streets, and the site of the former William Penn High School near 13th and Girard,

Remapping the area bounded by Valley Green Road, Wolcott Drive, and Cherokee Street,

Remapping the area bounded by Spring Garden Street, 9th Street, Callowhill Street, Franklin Street, Vine Street Expressway, Vine Street, and Broad Street.
The Committee will also consider a bill requiring restaurants and other businesses to provide gender-neutral signage on all single-stall bathrooms.
Update, Sept. 30: The Committee approved the above-listed bills.
The hearing will take place in Council Chambers, City Hall Room 400, at 10 a.m., Wednesday, September 30th.