Coronavirus update: Pa. extends benefits window for unemployment compensation
Updated at 4:44 p.m.
–
Are you on the front lines of the coronavirus? Help us report on the pandemic.
To date, the Pennsylvania Department of Health has reported 66,666 COVID-19 cases (including confirmed and probable cases). Philadelphia has 19,950 cases.
Pennsylvania's death toll stands at 4,505, and Philadelphia's is 1,040.
Note: Pa. no longer includes probable COVID-19 deaths in its official count, only deaths that have been confirmed through testing.
Pa. extends benefits window for unemployment compensation
A program to add 13 weeks to the amount of time residents of Pennsylvania can collect unemployment benefits launched over the weekend, said state officials.
Called Pandemic Emergency Unemployment Compensation, or PEUC, the federally-backed initiative will allow people whose benefits have run out or will run out soon to continue to receive them.
"Once the system sees that their balance of their money in their fund goes to zero, it automatically sets up the [PEUC] claim the next day," said Susan Dickinson, Director of the Office of Unemployment Compensation Benefits Policy.
The state's unemployment benefits agency continues to deal with "an avalanche of claims," said Secretary Jerry Oleksiak.
In addition to PEUC, Pennsylvania has received 2.1 million unemployment claims. That's for both traditional unemployment and for a new program aimed at alleviating the financial pain of independent contractors, the self-employed and gig workers.
Customer service systems at the agency continue to strain to meet communication needs. The email helpline is now answering questions from 44 days ago, and staff have logged more than 80,000 hours in overtime since mid-March.
As counties reopen, it's not clear if that has pulled people unemployed due to COVID-19 back into the workforce.
"There has been a decrease in the number of weekly claims, almost continuously from the first few weeks" after the shutdown order, said Oleksiak, but it's not clear if that corresponds with which counties have recently expanded commercial activity again.
Counties may notice discrepancies in COVID-19 death counts due to reporting change
Starting this week Pennsylvania will be getting a more thorough breakdown of the COVID-19 deaths in the state, but that may lead to some wonky math and some counties may see deaths disappear from previous counts.
The state has transitioned fully to using the Electronic Death Reporting System, or EDRS. According to Health Secretary Rachel Levine, the switch will allow the state to "get as near to real-time information regarding people whose deaths have been attributed to COVID-19 [as possible] in addition to those who have tested positive for COVID-19." Previously, the state had been using a mix of data reported through EDRS and another system, the National Electronic Disease Surveillance System, used by hospitals and health systems. The attempts to reconcile the two sources of data led to a series of lags, discrepancies and overall confusion on COVID-19 death counts across the commonwealth.
The state will now publish a weekly report that offers aggregate information about the most common diseases that those who died of COVID-19 also suffered from such as hypertension or dementia. That's in addition to breakdown of race, gender, and age – information the state was already offering in its daily updates.
Health Secretary Rachel Levine said the state changed how it reconciles data in order to comply with Centers for Disease Control and Prevention reporting requirements.
Some counties may notice changes in their death counts on the state's website or discrepancies between what the state is reporting and what their local coroner is citing, according to Levine.
The state is attributing COVID-19 deaths to the county of residence, whereas coroners are typically required to report deaths in the county where a patient died.
A discrepancy could also occur in nursing home deaths. A person may live in a nursing home in one county but if their official residence is another county, the death will be attributed to the latter.
Still, Levine said it's important for the state to track deaths at long-term care facilities.
For that reason, Pennsylvania will publish a breakdown of deaths by county of residence, the way federal authorities require, as well as deaths by nursing homes.
"We're not double-reporting, but it will be listed in two different data sets," she said. "This means that these two charts on our website, our 'total death count' and our 'long-term care facility death count' may not exactly match up."
Expect more COVID-19 testing in Pa. long-term care facilities this week
It won't look the same everywhere, but testing is slated to ramp up in Pennsylvania's hardest hit congregate settings: long-term care facilities.
These facilities account for more than two-thirds of the COVID-19 fatalities in the state.
Health Secretary Rachel Levine said the mass testing of residents and workers will look different across the state's nursing homes.
"It's going to be individualized to the facility depending upon how many cases of COVID-19 they have," Levine explained. "We have facilities that have significant amount of COVID-19 cases, they'll be tested differently than a facility that has a few."
In addition to testing, aggregate data about outbreaks in nursing homes will begin to be released Tuesday.
Philly officials warn residents against going to Jersey beaches
New Jersey beaches may be open for the upcoming Memorial Day weekend, but Philadelphia officials are telling their residents to steer clear.
"Don't go to the beach," said Dr. Tom Farley, the city's health commissioner.
Farley said being outdoors is likely less risky than being in close quarters indoors, "but if you go into crowds anywhere, there's risk."
New Jersey Governor Phil Murphy recently announced that New Jersey's lakefronts and beaches would be open for Memorial Day weekend — which typically kicks off the summer vacation season in heavily touristed shore towns. There will still be official social distancing guidelines in place and restrictions on certain businesses.
Philadelphia officials, however, say local case counts are still too high for them to endorse a weekend at the beach.
"We're asking people to be smart — to use common sense and to make sure they protect themselves, their families, their communities," said city manager Brian Abernathy. "The key to this crisis is: Don't be a jerk."
Philadelphia announced 347 new cases of coronavirus on Monday — a total that included two days' worth of data. So far, 1,040 Philadelphians have died of the virus since the outbreak began.
Hospitalizations have fallen about a third since they peaked in late April, Farley said. The city's testing capacity has also improved. After limiting tests to certain high-risk populations, city officials are now encouraging anyone with "respiratory symptoms" to get a test, regardless of age. Those symptoms could include a cough, shortness of breath, or a sore throat.
"We want to encourage people to get tested," Farley said.
Pa. announces 822 new cases
Pennsylvania announced 822 new confirmed coronavirus cases on Monday and 87 new deaths.
Case counts tend to be lower on Mondays due to reporting backlogs.
The figures released this Monday are higher than those released last Monday (543) and similar to the numbers released two Monday ago (825).
"As counties move from red to yellow, we need all Pennsylvanians to continue to follow the social distancing and mitigation efforts in place," Secretary of Health Dr. Rachel Levine said in a statement.
It's now been over a week since Pennsylvania had a one-day case spike of 1,000 or more.
Philly-born stars to headline benefit concert
A star-studded roster of Philly-bred singers will perform in a variety show this Thursday to benefit regional coronavirus relief efforts.
The PHLove concert will include appearances from Patti LaBelle, Darryl Hall, Questlove and others. It begins at 7 p.m. on May 21st and will be broadcast on several local radio and television stations.
Proceeds will go to the PHL COVID-19 Fund, a joint fundraising effort of the Philadelphia Foundation and United Way of Greater Philadelphia and Southern New Jersey. The fund's organizers say they're prioritizing donations to those "hardest hit by the coronavirus pandemic," including the elderly and people experiencing homelessness.
The event is being presented by the Middleton Family. John Middleton is the managing partner of the Philadelphia Phillies and former head of a cigar-making conglomerate.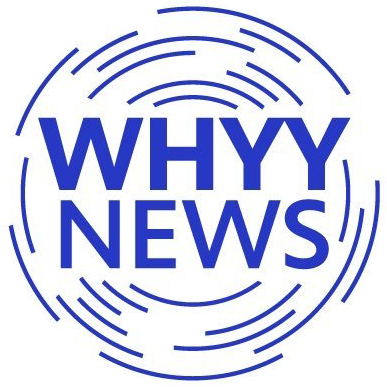 Get daily updates from WHYY News!
Bickering continues in Montco over flag distribution
A flap over the distribution of American flags continues to simmer among officials in Montgomery County.
The county recently decided to postpone the distribution of 59,000 miniature American flags due to concerns about the coronavirus. That decision drew the ire of Joe Gale, the county's lone Republican commissioner.
Gale, instead, participated in an event over the weekend where he and others planted flags at the gravestones of veterans.
Dr. Valerie Arkoosh, chair of the County Board of Commissioners, said the decision to postpone the flag release was rooted in caution. She said that Gale had recently been exposed to someone with the coronavirus, but has refused to get tested and did not wear a mask at the weekend event. She urged others not to copy his behavior.
An agitated Gale said that Arkoosh was trying to "mask-shame" him and noted that the event was outside.
Montgomery County overall continues to see a decline in the number of new coronavirus cases and hospitalizations.
"This downward trend is the result of the many, many personal sacrifices so many of you have made over these last number of weeks," Arkoosh said. "Please continue to stay the course."
The county did announce 55 new deaths on Monday, partly as a result of reconciling old data, said Arkoosh.
So far, 684 Montgomery County residents have died to COVID-19, according to the latest official account.
PPA to charge standard rates for Center City garages
Starting June 1, parkers at eight garages in Center City will have to pay regular rates, according to the Philadelphia Parking Authority.
The PPA announced the resumption of normal rates on Monday.
The authority continues to emphasize enforcement parking violations that threaten public safety. The PPA is not ticketing at meters or kiosks — and it is not enforcing time limits in residential areas.
WHYY's Ximena Conde contributed reporting.