Coronavirus update: Kenney budget calls for shuttering arts office; 53 N.J. hospitals get $1.7B from feds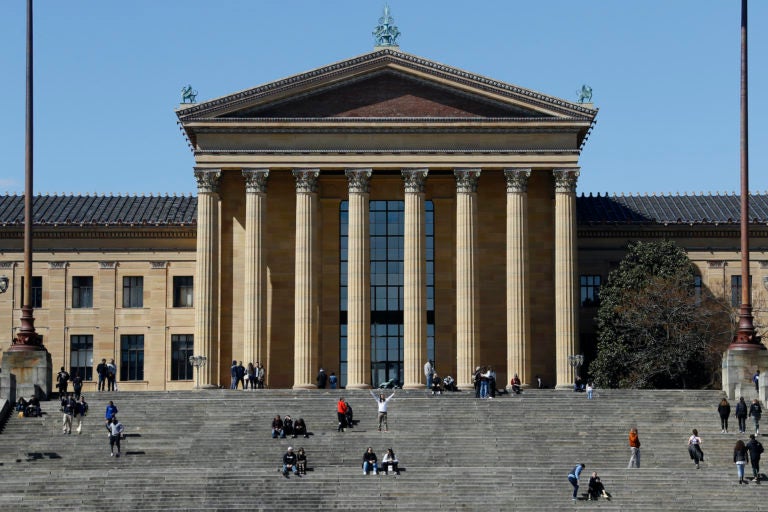 Updated 5:41 p.m.
Are you on the front lines of the coronavirus? Help us report on the pandemic.
To date, the Pennsylvania Department of Health has reported 50,884 COVID-19 cases (including confirmed and probable cases). There are  123,717 cases in New Jersey and  5,038 cases in Delaware. Philadelphia has 15,527 cases.
Pennsylvania's death toll stands at 2,701, New Jersey's is at  7,742, and Delaware's is at 168. Philadelphia's death toll is 705.
Note: Pa. no longer includes probable COVID-19 deaths in its official count, only deaths that have been confirmed through testing.
N.J. hospitals get shot in the arm from federal government
Fifty-three hospitals in New Jersey will receive $1.7 billion in federal emergency funds to better combat the coronavirus outbreak.
The hospitals are part of a pool of 395 hospitals across the country sharing a $12 billion distribution from the U.S. Department of Health and Human Services. The New Jersey allocation is the second largest in the country, behind New York's $5 billion.
"Ensuring the health of our health care systems is critical to our getting ourselves on the road back," Gov. Phil Murphy said Saturday. "It's not just about bed capacity or PPE [personal protection equipment] stocks, although it is about that. It's also about the ability of hospitals to stay open, to be fully staffed, and to be able to provide levels of care we will need for the COVID-19 cases we know will come as we begin to reopen."
Statewide, the growth rate of COVID-19 patients in hospitals is flattening. However in South Jersey, the hospitalization growth rate is increasing.
This weekend, New Jersey is opening its state parks and golf courses to the public, while still requiring visitors to use masks and social distancing protocols.
"But if we hear reports of people not taking their health or the health of other parkgoers seriously, we will not hesitate to close them again," said Murphy.
Mayor calls for shuttering Philadelphia arts office
Next year, Philadelphia may end arts grants and eliminate its office of arts and culture.
Mayor Jim Kenney's proposed budget for fiscal year 2021, facing deep deficits due to the coronavirus pandemic's economic shutdown, eliminates funding for both the Philadelphia Cultural Fund and the Office of Arts, Culture and the Creative Economy.
The budget will also reduce the city's funding toward the Mural Arts Program and the Philadelphia Museum of Art, each by about 20%.
The Philadelphia Cultural Fund distributes grants to small- to mid-sized arts organizations. Last month, for its 2020 round, it released $2.93 million to 349 arts groups in the region. Next year's grants will be reduced to zero.
Should the budget be accepted, the Office of Arts, Culture and the Creative Economy will cease operations in June, although "some resources and functions will be retained and shifted to other departments," according to Kenney's budget summary. There are no plans to reopen the office in the future.
Funding for Mural Arts and the Art Museum (whose building is owned by the city) had been at roughly $2.5 million each, to be reduced by about $500,000 each. "These organizations have demonstrated outside fundraising capacity," the summary says.
"Although we recognize how difficult the decisions made by Mayor Kenney and his administration were, the elimination of OACCE and the de-funding of the Philadelphia Cultural Fund are deeply distressing for the arts and culture community in Philadelphia," Maud Lyon, executive director of the Greater Philadelphia Cultural Alliance, wrote in an email.
Lyon pointed out that for many small arts groups that benefited from the OACCE and Cultural Fund, it is their only source of government funding. "These agencies support community-level arts in a profound way," she wrote
Levine: Some restrictions will still exist in Pa.'s 'yellow counties'
Gov. Tom Wolf's announcement of the first round of counties in Pennsylvania that will be allowed to partially reopen on May 8, along with a weekend of true spring weather in the southeastern part of the state, may put many in the mind to get outside and alleviate some of the cabin fever that has been building for six weeks.
"We want people to enjoy the outside, we want people in the yellow zones to go to state parks," state Health Secretary Rachel Levine said Saturday. "But we still need to practice social distancing."
In her daily coronavirus briefing, Levine said the counties allowed to partially reopen next Friday in the rural northern part of the state (the yellow zones) are still under certain restrictions. Masks and social distancing are still required, she said, and some businesses are still not allowed to open, particularly services that involve sustained close contact, such as hair salons, personal trainers, and massage therapists.
A timeline for the next round of reopenings — that is, moving counties from "red" to "yellow" — has not yet been determined, she said. In addition to the consideration of numbers of new cases per capita (fewer than 50 new cases per 100,000 people over a 14-day average), reopening urban areas like Pittsburgh and Philadelphia will be based on their population densities.
"Population density in the transmission of a very dangerous virus is part of basic public health," said Levine.
The Philadelphia region is considered the state's hot spot for contagion. There is no anticipated date when restrictions here will begin to relax.
Philadelphia deploys stay-at-home billboards
Philadelphia has recorded 15,527  coronavirus cases to date. The city's death toll stands at 705.
To remind people to observe pandemic protocols and self-isolate despite the sunny spring weather this weekend, the city is deploying mobile billboards.
To combat the sunny spring weather this weekend, Philadelphia is deploying mobile billboards to remind people to observe pandemic protocols and self-isolate.
Trucks outfitted with LED signs displaying "stay at home" messages are driving around city streets this weekend. They are accompanied by audio recordings of Police Commissioner Danielle Outlaw with the same message.
The trucks will be deployed to parks and public areas where people are seen congregating.
This week, fines for violating the city's stay at home order were raised to $500 for individuals and $2,000 for businesses.
More COVID-19 deaths in public care facilities in Delaware
Delaware has seen three more deaths from COVID-19 in its public long-term care facilities.
Two female residents of the Delaware Hospital for the Critically Ill, a 205-bed facility in Smyrna, had been transferred to a Kent County hospital, where they both died. They were the third and fourth residents at DHCI to die from COVID-19.
One male patient of the Delaware Psychiatric Center, in New Castle died at a New Castle County hospital. He was the second patient of  the psychiatric center to die from COVID-19.
The total number of residents or patients of Delaware's 24/7 care facilities to succumb to the coronavirus disease is seven.
The state's Department of Health and Social Services is working with all of its 24/7 facilities, as well as private long-term care facilities in the state, to assess their screening, infection control, and isolation measures, and to determine if they need to be strengthened.
Mapping food sites
The City of Philadelphia has created a webpage to more easily locate food pantries and distribution sites.
The searchable list of senior meal sites, school meal sites, outdoor sites, and food pantries includes a color-coded Google map to navigate different services throughout the city.
Since the start of the pandemic outbreak, the city has partnered with area food relief organizations to create an additional 40 distribution sites. As children are forced to stay home from school, where many had access to food programs, there has been a sharp rise in food insecurity.
First COVID-19 cases at Philly federal prison
The federal prison in Center City Philadelphia has reported its first two staff members infected with the coronavirus, the Philadelphia Inquirer reports.
The Federal Detention Center, at Seventh and Arch streets near Independence Mall, is currently involved in a lawsuit brought by some people incarcerated there who have pre-existing health conditions. They are suing for their release, arguing the prison cannot adequately safeguard them from infection.
As part of court filings this week, according to The Inquirer, attorneys for the detention center said that two recently tested staff members were positive for the virus. The center had earlier said there were no cases among either staff or those incarcerated at the facility, while also acknowledging no testing had taken place there.