Coronavirus update: Philly reports first COVID-19 death; DOC extends visitor suspension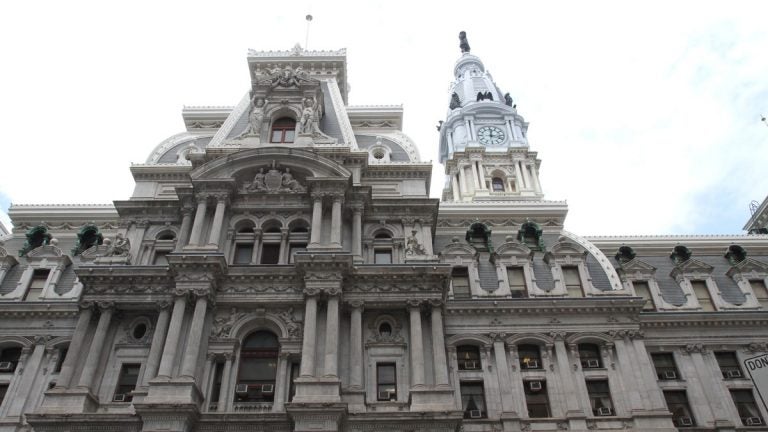 Updated 6:53 p.m.
To date, there are 1,127 confirmed COVID-19 cases in Pennsylvania, 4,402 in New Jersey, and 119 cases in Delaware. Philadelphia has 342 cases.
Pennsylvania's death toll stands at 11, New Jersey's at 62, and Delaware still has no reported COVID-19 related fatalities.
Department of Corrections extends visitor suspension
The Pennsylvania Department of Corrections is extending its ban on visitors through April 10.
The state prison population hasn't had any COVID-19 cases so far, according to Corrections Secretary John Wetzel, who attributed that to the policy of limiting visitors.
"We are closely monitoring our entire system and individual facilities daily," Wetzel said.
Since the DOC suspended visitations, incarcerated people have been offered five free 15-minute phone calls and five free emails per week.
Commissary caps have also increased by $30 to $100 per week.
To mitigate the spread of COVID-19 in facilities, the DOC said it has also increased the availability of hand sanitizer, started working with the parole board to increase releases and eliminated co-pays for "flu-related illness assessment."
Bill to move Pa. primary heads to Wolf's desk
Pennsylvania lawmakers voted on Wednesday to move the state's April primary to June 2 and Gov. Tom Wolf said he plans to sign it.
As a result, Pennsylvania will join more than 10 states in delaying primaries.
It comes just a few months after Wolf and lawmakers approved legislation giving every voter the ability to mail in a ballot.
Second COVID-19 death in Montco
Montgomery County reported an additional 60 COVID-19 cases, bringing the county's total to 219 cases.
Val Arkoosh, chair of the Montgomery County Commissioners, confirmed an 84-year old man from Abington Township died. The patient had an underlying condition and is the second COVID-19 fatality in the county.
Pennsylvania stocks up on protective equipment
As Pennsylvania officials continue to prepare the state's health systems for a surge of COVID-19 patients, Health Secretary Rachel Levine offered an update on the state's key medical supplies.
She said there are almost 3,400 licensed intensive care beds in the state. Though numbers are changing constantly, Levine said nearly 40% remain available.
Between health systems, emergency medical services, and supplies in storage, the state has roughly 3,000 ventilators, with almost 75% of them available for use.
The state also continues to purchase personal protective equipment like N95 masks, which can filter 95% of airborne particulates, in the U.S. and abroad.
Still, Gov. Tom Wolf once again reminded the public to do their part in helping the health care system prepare for the expected wave of coronavirus cases flooding hospitals.
"If our number of COVID-19 cases continues to increase at its current rate, our hospitals will soon be overwhelmed, so we need to buy time," he said. "Time to allow hospitals to gather materials and time to allow people who are sick now to get better and be discharged from the hospital, freeing up much-needed space and equipment."
More than 120, or roughly 10% of COVID-19 patients, have required hospitalization, said Levine.
Wolf, who has ordered 10 counties to stay home except for essential travel such as supermarket trips, said he understood how non-life sustaining businesses ordered to close were being negatively impacted by the virus.
Wolf announces new loan program for small businesses
Small Pennsylvania businesses affected by the fallout of coronavirus will have a new line of credit to help them to get through financial difficulties.
The Pennsylvania Industrial Development Authority has made $60 million available to the newly created COVID-19 Working Capital Access Program.
Businesses with 100 employees or less will be eligible for up to $100,000 working capital loans with a 0% interest rate for retail and service businesses. Agricultural producers would receive loans at a fixed 2% interest rate. No payments will be due for any of these loans for the first year.
Pa. seeks to loosen restrictions for federal programs like SNAP, CHIP
The Wolf Administration asked the federal government Wednesday to loosen regulations for safety net programs for people who have been negatively impacted by COVID-19 fallout.
For college students who find themselves back home sooner than expected and strapped for resources, the state is looking to waive the eligibility requirements for the Supplemental Nutrition Assistance Program.
Students who are enrolled in college, at least half-time, would typically not be able to qualify for food assistance. These students would also not be accounted for in nutrition support their family might be getting.
"Students should not have to worry about where their next meal will come from even though many colleges and universities are closed," said the state's Department of Human Services Secretary Teresa Miller.
In addition to making sure people are fed at this time, Miller said it was important to get health coverage to the hands of all those who need it.
DHS also filed a waiver so it could get more flexibility in Medicaid and Children's Health Insurance Program.
The department said, if approved, the waiver would allow it to expand telehealth use and allow out-of-state health care providers to treat Pennsylvanians on Medicaid and get reimbursed, among other things.
Philadelphia reports first COVID-19 death
Philadelphia officials reported the city's first COVID-19 related fatality.
"The unfortunate reality is there will likely be more deaths as the number of cases grows," said Mayor Jim Kenney, adding the death highlights the need for people to follow stay-at-home orders.
Deeply saddened to report the first death of a Philadelphia resident related to the COVID-19 coronavirus. Our prayers are with the family and loved ones of this person.

— Jim Kenney (@PhillyMayor) March 25, 2020
Health Commissioner Tom Farley said the man who was in his 50s had an underlying health condition. The city did not release additional information to respect the patient's privacy, according to Farley.
He reported an additional 93 new cases of COVID-19 Wednesday, bringing the city's tally to 342.
Farley said people ages 20 through 39 make up roughly 48% of the cases. Twelve of the coronavirus patients are under the age of 20. People ages 40 through 59 make up 85 of the cases. Seniors over 60 make up the remaining 82 cases.
Health care workers account for 37 cases.
"We can't save everyone, we want to save as many people as possible, which is why we're taking all the steps we can to try and slow the spread of this infection," Farley said.
In addition to existing social distancing recommendations, Farley asked people who had recently visited the New York City metro area to self-quarantine for 14 days.
Kenney extended the closure of nonessential government operations through April 6, in line with the governor's order.
According to Philadelphia Managing Director Brian Abernathy, the city is still in talks with investment banker Joel Freedman, who owns recently shuttered Hahnemann University Hospital, about using the space as a quarantine and isolation facility.
"Given the condition of the building, and given the current needs, we're certainly willing to cover the owner's operating expense but don't feel we should be paying rent for what would otherwise be a vacant building," he explained.
Retrofitting the building, which includes repairs to the HVAC system and elevators, could cost hundreds of thousands of dollars, said Abernathy.
"I don't want to imply that this is going to be an open and operating hospital again because I don't think that is likely," he said, reiterating that the city is looking at several properties.
Pa. reports 276 new cases; Wolf expands stay-at-home order
Pennsylvania reported an additional 276 COVID-19 cases in the state Wednesday, bringing the statewide total to 1,127 cases. An additional four fatalities were confirmed, bringing the state's death toll to 11.
Cases have been reported in 44 counties, up from 40 on Tuesday.
Gov. Tom Wolf has expanded his stay-at-home order to include Lehigh and Northampton counties to slow the spread of the virus. The stay-at-home order now encompasses 10 counties.
Today I'm updating my Stay at Home Order to include Lehigh and Northampton counties. Residents must stay home except for essential travel, like:

✅ Tasks essential to health and safety
✅ Picking up supplies
✅ Work at life-sustaining businesses

Details: https://t.co/vruI34s7cH pic.twitter.com/fOqT8awIo3

— Governor Tom Wolf (@GovernorTomWolf) March 25, 2020
First Delaware County deaths
Delaware County reported its first two COVID-19-related deaths Wednesday, bringing the statewide total to 11. Both patients — one man and one woman — were in their mid-80s and hospitalized at the time of their deaths.
County officials said the 86-year old woman had been living in the Rosewood Garden Rehab and Nursing Center in Broomall. They did not release the municipality where the 85-year old man lived citing the family's privacy.
Delaware River bridges go cashless
With 1,127 confirmed COVID-19 cases, including 11 deaths, Pennsylvania leaders continue efforts to reduce human interactions in an effort to slow the spread of the virus.
Starting Thursday at 6 a.m., all Delaware River Bridges will go cashless, joining the Pennsylvania Turnpike, New Jersey Turnpike and DelDOT.
DRPA bridges temporarily go cashless in response to COVID-19. The all-electronic tolling begins at 6 a.m. on Thursday, 3/26 until further notice. All motorists (E-ZPass & Cash) will be directed to drive through E-ZPass lanes.

FULL DETAILS: https://t.co/0GZx3UNO7X pic.twitter.com/lAKzmhu99g

— DRPA (@DRPA_PAandNJ) March 25, 2020
Drivers traveling over the Ben Franklin, Walt Whitman, Betsy Ross and Commodore Barry Bridges should go through the E-ZPass lanes — even if they don't have an electronic account.
For those without E-ZPass who normally pay cash, tolls will take a photo of their car's license plate and a bill will be mailed to the owner.
State troopers warning businesses that ignore orders to close
The Pennsylvania State Police issued 17 warnings across the state to non-life sustaining businesses that remained open despite orders to close their doors. That's compared to the 27 warnings troopers gave out Monday when they began to enforce the mandate from Gov. Tom Wolf.
Local police and the Pennsylvania Liquor Control Board are among those that can enforce the governor's orders.
Pa. looks to bring back retired health care workers
On Wednesday, the Department of State loosened some licensing requirements for retired health care workers in an effort to ramp up the workforce needed to treat patients during the pandemic.
Among the changes, retired workers can reactivate their state Board of Medicine licenses if it's been less than four years since they've used them. Reactivation fees will be suspended and workers will not be required to fulfill the usual continuing education requirements.
These licenses will be active through the end of the year.
PA is acting to enable retired health care professionals to assist with the COVID-19 response by waiving certain licensing regulation. These new regulation suspensions increase the number of available and qualified health care practitioners in PA. https://t.co/ve0sTTwZKf pic.twitter.com/pC75TQCVl4

— PA Department of State (@PAStateDept) March 25, 2020
"This action will allow people with inactive or retired licenses in good standing to reactivate their licenses and immediately lend their assistance in this challenging time," said Pennsylvania Secretary of State Kathy Boockvar. "We thank these retirees for their willingness to serve."
Last week, the state loosened licensing requirements to make it easier for some 14,000 nurse practitioners to help in the fight against COVID-19.
Roughly 10% of the state's cases have required hospitalization, said Pennsylvania Health Secretary Rachel Levine on Tuesday, and the state has even considered hotels as a place to let patients recover from the illness to make room for sicker patients.
WHYY's Liz Tung contributed to this story.