City courting industrial tenant for Frankford Arsenal site in Bridesburg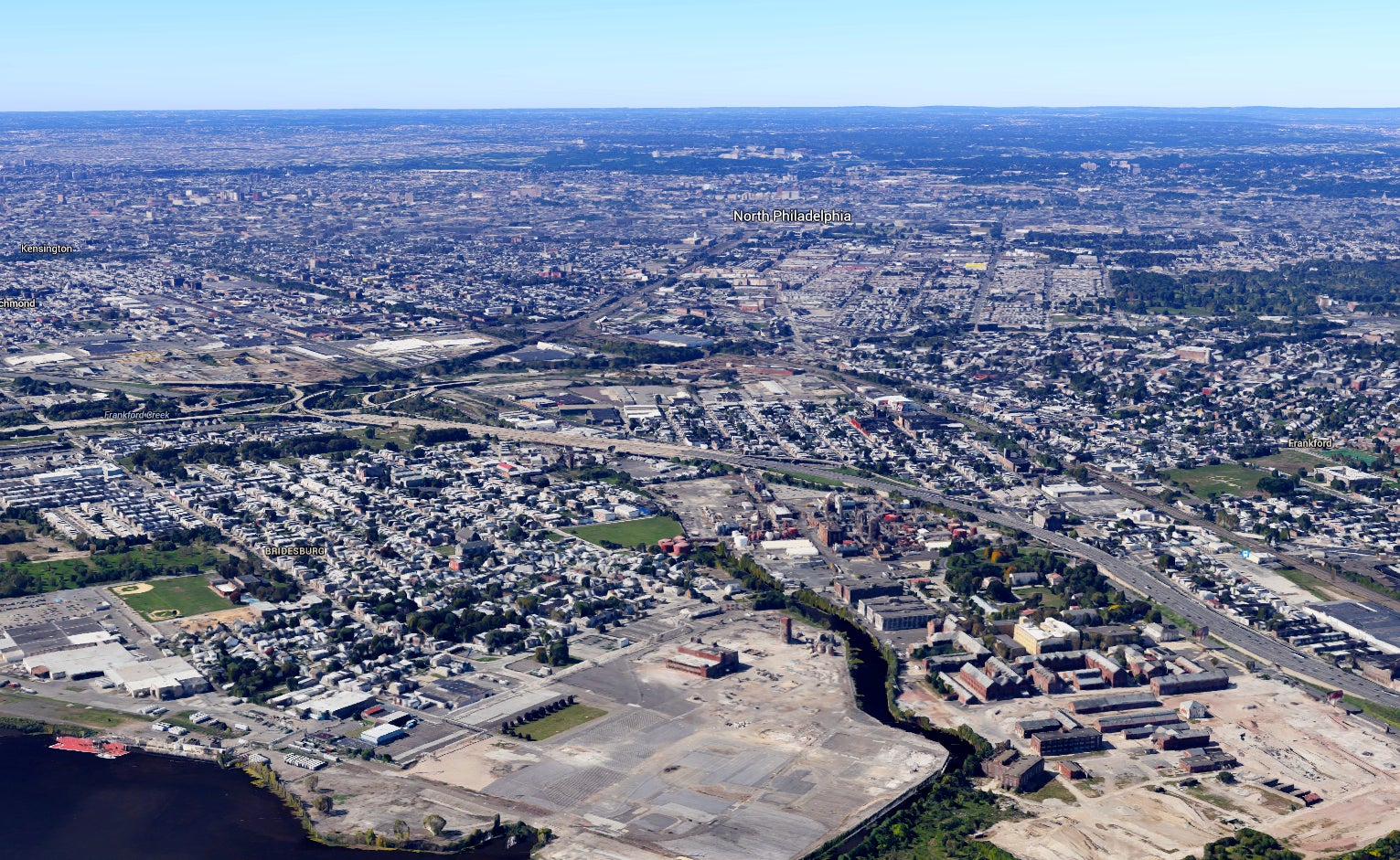 Councilman Bobby Henon, the Commerce Department and the Philadelphia Industrial Development Corporation are in talks with a potential industrial user for the site of the former Frankford Arsenal on the North Delaware waterfront. Councilman Henon's office wouldn't say who the potential tenant is, but on Thursday Henon introduced a handful of bills that would reorganize the site for industrial use.
The proposal is for a manufacturing project, said John Grady, executive director of PIDC.
"It's very much a work in progress, and there are a number of variables that are continuing to be evaluated," Grady said.
Deputy Mayor Alan Greenberger was not available to comment Thursday afternoon.
The site, which covers around 100 acres, was used starting in 1816 for manufacturing war materials. It was closed in 1977.
The site is currently broken up into more than 60 parcels. Most of the individual parcels are owned by Arsenal Associates LP and managed by Hankin Management Company, which has been pursuing commercial retail development there since the early 1980s.
Pollution issues have obstructed the development process. The fifty-some properties owned by Hankin are valued at a total of nearly $20 million, according to records from the Office of Property Assessment.
Among the few other parcels on the property are two schools: Franklin Towne Charter High School and Maritime Academy Charter High School.
The bills introduced by Henon on Thursday are intended to advance two incompatible plans—one for industrial development and one for commercial development.
"[The] owner of the former Frankford Arsenal is actively pursuing new development of a retail center on the 47-acre northern portion of the site," according to a memo from Henon's office. "In addition, a transaction is being contemplated for industrial re-use of the same site. At this point in the discussions, it is necessary to keep both options open and to maintain schedule for both projects."
One of the bills would rezone a portion of the site from commercial to industrial, necessary if the industrial transaction goes through. Another bill would extend the current commercial zoning to a one-acre strip of parkland owned by the city, necessary if the commercial development moves forward.
"[The arsenal owners are] looking to do a lot of mixed-use, some residential on the lower end," said Councilman Henon, on Thursday. "There's a master plan for some mixed-use commercial and retail. There's also some renewed interest in supporting the preservation of industrial land, and trying to attract industrial business in the Frankford Arsenal, which I fully support."
He added, "I have been aggressively trying to change some zoning classifications to preserve industrial land, trying to market opportunities to create jobs responsibly in our neighborhoods, and I'm looking to do the same thing here."
Henon's other bills involve some intricate land swaps necessary for the potential industrial redevelopment of the site. The bills would:
Transfer a portion of the Kensington and Tacony (K&T) Trail from the city to PIDC.

Authorize the city to acquire a plot of waterfront land from the Pennsylvania Fish & Boat Commission, and convey a portion of that land to the Philadelphia Authority for Industrial Development (PAID, which is staffed by PIDC) to be transferred further to the unnamed industrial client.

Authorize the city to acquire from PAID a portion of land at 3101 Orthodox Street, adjacent to a now-empty property owned by National Grid, an electric and gas company.
The Orthodox Street property was formerly home to the Philadelphia Coke Company; it is known colloquially as "Cokies." Henon introduced a bill in his first year on Council to rezone the Cokies site, one of the biggest empty waterfront parcels in the district, back to industrial from a short-lived zoning classification called Waterfront Redevelopment District. Developer John Westrum had previously proposed a 720-unit residential development there that never began.
WHYY is your source for fact-based, in-depth journalism and information. As a nonprofit organization, we rely on financial support from readers like you. Please give today.