City Council passes $71M housing bill
 City Council passed a package of housing bills on Thursday after over a year of debate.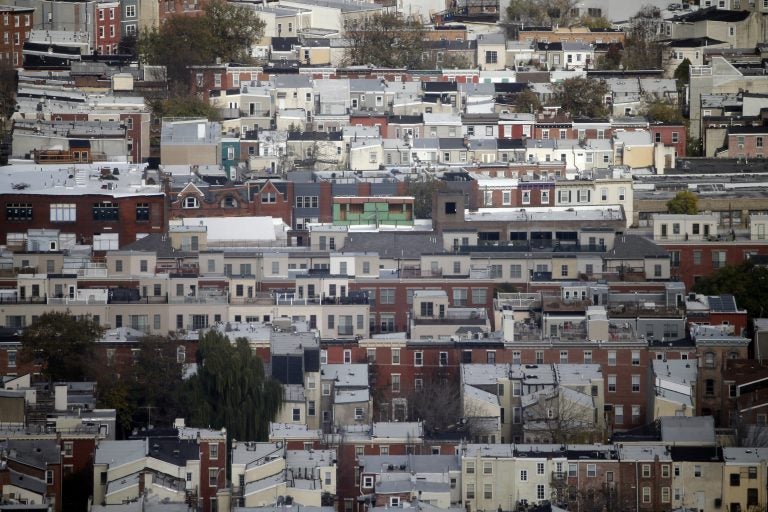 This story originally appeared on PlanPhilly.
—
City Council passed a package of housing bills on Thursday, after more than a year of debate. But even before the ink dried on the legislation, protesters argued that they don't do enough to address a growing affordability crisis.
The bills include a new inclusionary zoning bonus that would give developers a chance to construct larger buildings in exchange for payments to the Housing Trust Fund that officials project will total $18 million over the next five years.
The legislation also includes a transfer ordinance that would send $19 million of a promised $53 million from the city's general fund for use on affordable housing. Then there's a bill committing to the larger projection of $71 million over the next five years from these two sources. Lastly, there's a bill that would ensure money secured from these two sources can be spent on housing for the working-to-middle class, as well for the city's neediest.
Mayor Jim Kenney is expected to sign both pieces of legislation quickly.
"Every participant worked in good faith and with the same goal, ensuring that residents have access to housing options no matter what their financial situation," said Kenney in an emailed statement. "This new revenue – which will bring in an estimated $53 million over five years from properties coming off the abatement rolls, as well as the possibility of up to an additional $18 million from payments under the Inclusionary Zoning plan — will be a reliable way to achieve that goal."
But the long and contentious fight over affordable housing continued to simmer despite this forward movement. A press release circulated by Councilwoman Maria Quiñones-Sánchez and City Council President Darrell Clarke headlined that $100 million is secured for affordable housing — $29 million more than committed to by the Kenney administration.
The Councilmembers said on Wednesday that they plan to get the additional millions by boosting the city's general fund commitment to $20 million every year for the next five years. The mayor declined to comment on both the press release and the idea of a $20 million annual contribution.  The administration has said that the annual payments included in the legislation passed Thursday correspond to the number of properties aging out of the 10-year property tax abatement each year.
Clarke's spokeswoman Jane Roh argued that the compromise the legislative body struck with the administration is only about the means of getting the funding.
Because Mayor Kenney wouldn't agree to Council's proposed construction tax, which they projected would raise $100 million over five years, now the city should cough up more from the general fund, she said.
"Now that the Administration has acknowledged [paying from the general fund] is not only possible but also their preference (as opposed to a tax on developers), Council is holding to our initial commitment," Roh said in an email.
Clarke and his allies say that the abatement peg is rhetorical and that if administration prioritizes housing, the money can be found.
"We'll get to $100 million [over five years]," said Quiñones-Sánchez. "Who's going to vote against it?"
On Thursday, the only council person to vote against any of the bills was at-large representative Derek Green. Green voted against a bill to create a Housing Trust sub-fund designed to aid Philadelphians earning up to 120 percent of the area median income — $105,000 for a family of four.
Some housing advocates have protested that four out of five poor Philadelphians receive no housing assistance and that every dollar of subsidy should be reserved for the neediest.
"I think money should be dedicated as the trust fund was originally set up," said Green. "120 percent of area median income is pretty significant and I think we should dedicate more money to those who are low-income especially the disability community."
The inclusionary zoning bill also received some pushback before ultimately passing.
The city's current inclusionary zoning bonus only applies to projects in areas where maximum levels of density and height are allowed, namely Center City. As a result, the bonus has been used only a handful of times. The new bonus would extend the usage area to include most neighborhoods where multifamily housing is allowed.
On Thursday, activist Tiffany Green of Concerned Citizens of Point Breeze denounced the bill for the disruptive effect she believes it would have on neighborhoods like hers.
"Height [zoning] bonuses are detrimental to rowhouse neighborhoods," said Green. "This bill needs to be done by district, not citywide. What we need is mandatory inclusionary housing zoning. We've been bamboozled."
After the bills passed a group of protesters wearing neon-green t-shirts of the Philadelphia Coalition for Affordable Communities began loudly chanting "affordable, accessible, integrated housing."
WHYY is your source for fact-based, in-depth journalism and information. As a nonprofit organization, we rely on financial support from readers like you. Please give today.