CHOP, Penn Med collaborate to address children's environmental health
Researchers from Children's Hospital of Philadelphia and Penn Medicine are joining in a new push to protect kids in the region from environmental hazards such as lead poisoning and air pollution.
The new Philadelphia Regional Center for Children's Environmental Health, funded by the National Institute of Environmental Health Sciences, will develop programs to address asthma, exposure to lead and other chemicals, and air pollution.
The center will provide environmental health knowledge to health care providers, community members, and policy makers, and engage researchers and community partners to make policy, practice, and behavioral changes to reduce environmental exposures in early life.
The center will build on research established at Penn's Center of Excellence in Environmental Toxicology (CEET), and will collaborate with researchers from Drexel University, Temple University, Thomas Jefferson University, Lehigh University, Franklin & Marshall College, Villanova University, and the University of Delaware.
CEET researchers say there are significant disparities of elevated blood lead levels in children, depending on ZIP code. In addition to researching and preventing lead exposure, the center will provide an opportunity for physicians who are treating children with lead poisoning to engage with one of its pediatric toxicologists in a telehealth visit for chelation therapy.
"The city has a lot of risk factors for lead exposure: Housing is quite old, over 80% of the housing in the city was built before the lead was removed from the paint, and much of the housing is nearly a century old and so has had many coats of lead paint," said Dr. Marilyn Howarth, the center's deputy director.
"And the population is really quite poor," she said, "and so with our levels of poverty, combined with the amount of lead that children are exposed to, there is a very high risk of lead poisoning, and we see higher rates of lead poisoning in the city of Philadelphia than Pennsylvania does at large."
Studies at Penn and CHOP also suggest an increased impact of endocrine-disrupting chemicals, such as those found in household products that have been linked to preterm birth, obesity and diabetes, and neurodevelopmental disorders. So the center also will establish the Academy for Environmental Exposure Reduction to provide an opportunity for high school students to learn about the chemicals that are in everyday products.
Researchers are concerned about asbestos in Philadelphia schools, as well, and they will work on a program that helps parents understand the risks of asbestos in their children's schools.
Air pollution will be a top priority for the center because CEET has found that the Philadelphia-Reading-Camden area is among the 25 worst in the United States.
Building on Children's Hospital's Community Asthma Prevention Program, or CAPP, which has supported families of children with asthma in Philadelphia for more than 20 years, the center will expand the initiative to the city of Chester, providing education and resources to help families there mitigate asthma triggers in the home.
"There's nothing like CAPP in Chester to address asthma. We do know that areas that have low income, that are occupied by minoritized populations, that those areas tend to have problems from redlining, which impacts the housing stock," said Dr. Tyra Bryant-Stephens, who leads CAPP.
"One out of four children in North Philly have asthma, and asthma can be triggered by indoor environmental exposures, and that includes dust, includes dander from roaches and mice, includes mold, tobacco smoke exposure, as well as volatile organic compounds, which can come from carpet, floors, cleaners," she added.
"Our patients at CHOP, we see every day children with asthma who are exposed even at home and at school to these triggers. When they are chronically exposed to these triggers, that causes inflammation in their airways, and their airways get swollen, they have more mucus production, they become reactive to other triggers, such as viruses, so when they get colds, because of this underlying inflammation, they tend to have asthma attacks or asthma flares."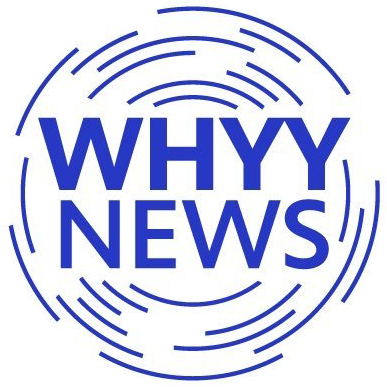 Get daily updates from WHYY News!
WHYY is your source for fact-based, in-depth journalism and information. As a nonprofit organization, we rely on financial support from readers like you. Please give today.