Changing of the guard for N.J. State Police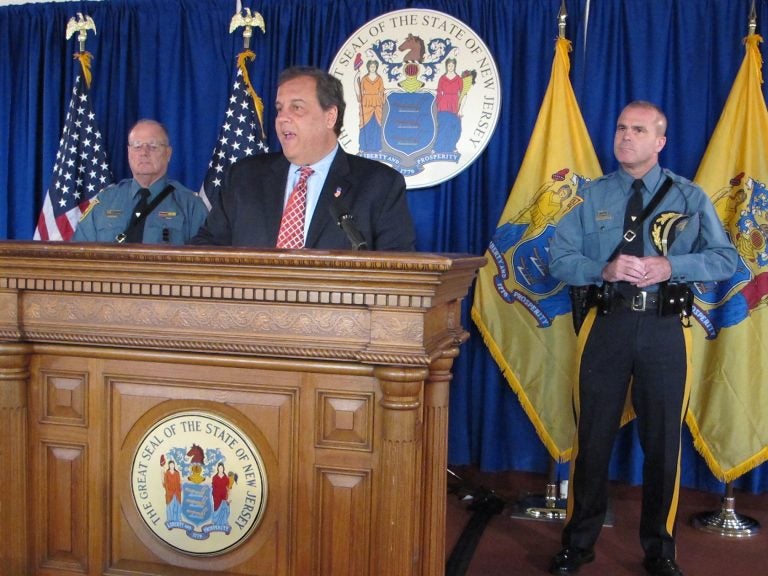 With just three months left in his term, Gov. Chris Christie has named a new superintendent of the New Jersey State Police.
Superintendent Rick Fuentes, who enlisted in the state police in 1978 and served as its leader since 2003, will retire Nov. 1.
"I would sum up my 40 years probably in two sentences," he said Wednesday while standing at Christie's side during the announcement of the change. "There were days, and there were times, when I wanted to go home from work early. There was never a single day I can remember when I didn't want to come to work."
To replace Fuentes, Christie has selected state police Lt. Col. Patrick Callahan, who thanked the governor for the confidence he has in him to lead the organization.
"I've always considered myself a Jersey trooper," Callahan said. "Regardless of what I've sewn on my sleeves or pinned on my shoulders, I always introduce myself, when people ask, 'What do you do for a living?' I say, 'I'm a Jersey state trooper.' "
Christie said many rank-and-file members of the state police have told him that Callahan is the right man for the job — and he hopes the new governor elected next month agrees.
"The position of superintendent of the state police has never been a political one. It shouldn't be. It's too important a position," said the two-term governor. "And there's really not partisanship in my view in terms of the responsibilities of the superintendent of the state police. It should be based upon qualifications and not anything political at all."
Fuentes did not comment on his future plans. There's speculation he's in the running to head the federal Drug Enforcement Administration. Christie said he'd be the kind of strong, decisive leader that agency needs.