Cargo expansion at PHL gets major federal funding
New federal funding will result in $30 million going towards a more than billion-dollar expansion project at Philadelphia International Airport's cargo operation.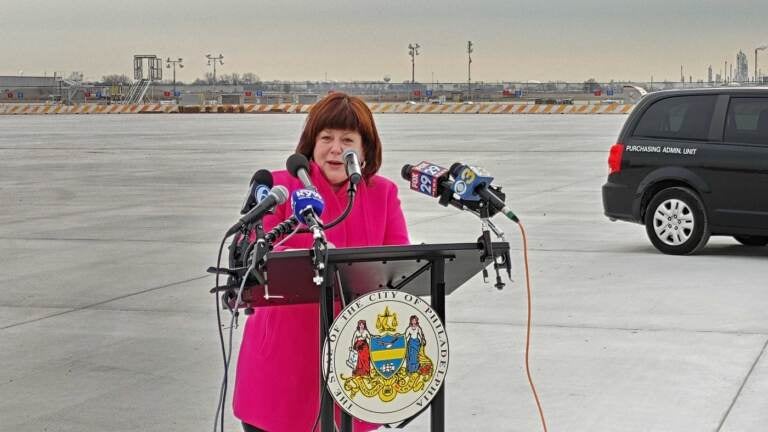 Philadelphia's airports will benefit from more than $30 million from the new federal infrastructure law.
The lion's share will go to Philadelphia International Airport, which will receive $30,721,947, and use it as part of a $1.2 billion dollar expansion program for handling cargo.
The COVID-19 pandemic has resulted in a decrease in the number of passengers and an uptick in cargo, said CEO Chellie Cameron at a press conference.
"We have a lot of interest around the industry for folks who want to come in here and build and help us expand, and we are thrilled with the money that this bill will help us to for the projects that it will help us to accomplish," she said. "We already have $90 million [of] skin in the game."
Some of that money was reflected in the venue for Tuesday's press conference, which was held on a new cargo plane parking area filling a big expanse at the end of one of the airport's runways. The relocation of Tinicum Island Road, wetlands mitigation, and a number of other projects are underway or recently completed as part of a series of upgrades to boost the airport's cargo capacity.
"This is just a start for Philadelphia International Airport becoming the best cargo airport on the East Coast," she said. "We are looking forward to the five years of funding that will come from this [federal law], and we also hope to compete for additional funding for our terminal infrastructure."
Cameron said passenger travel is down about 30%, but cargo is up over 5%; she predicts it will continue to grow as demand increases for people to get their goods faster.
U.S. Rep. Mary Gay Scanlon said the new federal funding will help bring more cargo to the airport, which in turn will mean more workers who are needed to unload and transport it to their ultimate destinations.
"The bipartisan infrastructure law is about jobs, and I'm pleased to report that with the boost in funding, Philadelphia International Airport will be able to grow the regional economy and create thousands of new jobs," Scanlon said. "Philadelphia International has long been an economic engine for our region, and I'm excited about the possibilities for growth that the infrastructure act will unlock."
The economic impact of the expansion could amount to $870 million dollars a year and the creation of 6,000 permanent and 5,000 construction jobs, said Scanlon.
"It's hugely important that we build up jobs where we can, and we understand that cargo is something that we're going to be seeing more and more of," State Sen. Tim Carney of Delaware County, whose district includes the airport.
He added that state officials will also do everything they can to further the ambitions to expand the cargo operations at PHL.
The federal infrastructure law is also expected to send $763,000 to Northeast Philadelphia Airport.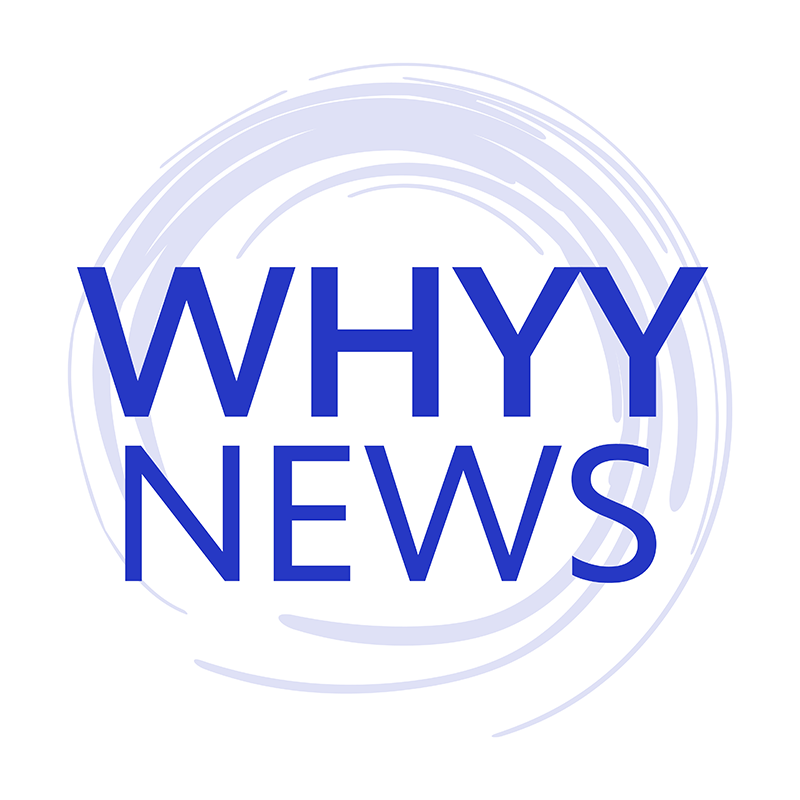 Get daily updates from WHYY News!
WHYY is your source for fact-based, in-depth journalism and information. As a nonprofit organization, we rely on financial support from readers like you. Please give today.