Civic hacking Philly, 410 Race development split, Germantown Settlement leftovers, restoring Philly's tree canopy, District Planning starts in Lower Northeast, searching for daguerro-row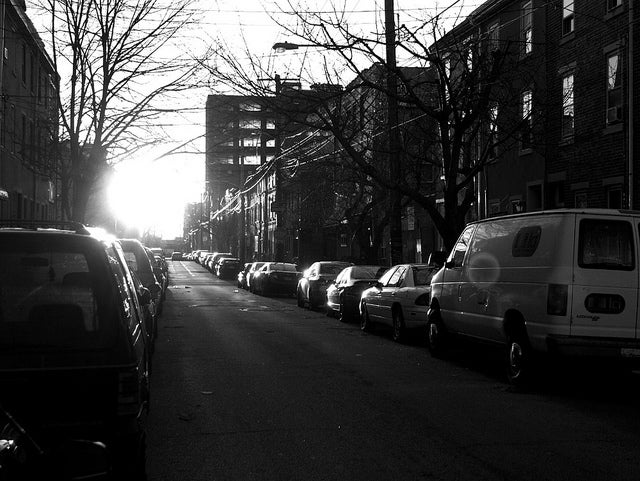 Good morning, Streeters, and happy first official day of spring. It's a busy day at the Planning Commission, so click over to PlanPhilly later on for updates about projects like the Blue Horizon and the Central Delaware Zoning Overlay.
The Atlantic Cities spoke with Adel Ebid, Philadelphia's Chief Information Officer, about the rise of the municipal open data and working with do-right civic hackers to improve city life. To Ebid civic apps "need to come back and either enhance citizen engagement, enhance citizen awareness, improve digital inclusion." Today Ebid and his San Francisco counterpart are one of two CIOS in big city administrations, but other cities are watching.
401 Race Street in Old City – planned for a hotel/residential/entertainment complex – has been divvied up as part of the developer's refinancing agreement, reports PlanPhilly's Kellie Patrick Gates. The corner lot at 4th and Race that was intended for multi-family and retail development is being listed by Cushman & Wakefield.
What did Germantown Settlement leave behind? For PlanPhilly/NewsWorks Amy Z. Quinn reports the property's new owners also came into possession of rooms full of supplies, furniture, and equipment: "Among the inventory, they counted 32 church pews, 400 student desks, 120 blue plastic chairs, a piano, 54 metal file cabinets and shelving units, 52 tower-style computers (but only 16 monitors), eight Ricoh copy machines, 11 assorted printers in various states of usability, 29 metal lockers and 20 classroom science kits dated 2004."
Joan Blaustein, Philly Parks & Rec Department's Director of Urban Forestry and Ecosystem Management, explains the importance of increasing Philly's tree canopy to 30% and talked shop about the city's free tree program with Flying Kite.
The city's district planning process is moving on to the Lower Northeast – including Frankford, Oxford Circle, Summerdale, Lawncrest, and Northwood. The first public meeting about the Lower Northeast District Plan will be April 3 at Friends Hospital (4641 Roosevelt Blvd.). [flier pdf]
PhillyHistory goes hunting for daguerreotypes on Chestnut Street, our one-time daugerro-row, finding scant evidence where 150 studios used to create the ghostly silver images. Ken Finkel writes, "So much of Philadelphia is a collection of proud and mundane remnants from the past," and wonders if every trace of this business has been erased or if we need to look closer.
The Buzz is Eyes on the Street's morning news digest. Have a tip? Send it along.
WHYY is your source for fact-based, in-depth journalism and information. As a nonprofit organization, we rely on financial support from readers like you. Please give today.